Experience Phuket's sacred spaces, distinct Thai flavors and shopping culture on a full-day trip that includes stops at Wat Chalong temple, Big Buddha, lunch in the jungle and plenty of time to browse Jungceylon shopping mall. All of these experiences you can taste in the one and only Phuket shore excursion.
Upon arriving at the Phuket Port, your local guide and driver will lead you to discover the best of Phuket. Wats – or Buddhist temples – are among the most important symbols of Thailand. There are 29 Buddhist temples located along Phuket, the most sacred one is the Wat Chalong which warmly welcome visitors for over a century. A collection of 4 temples that are ornate and stunningly designed with the main attraction is the fragment of Buddha's bone. Wall of the pagoda is covered by paintings revealing the Buddha's life story and several Buddha images. Take your time in the Grand Pagoda, it is a breezy, cool location and one which is very popular with visitors to the temple.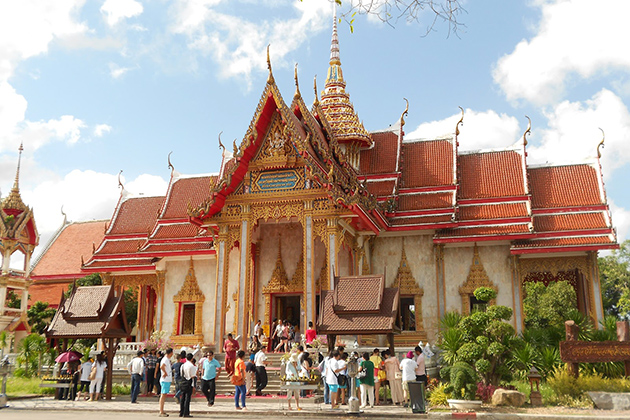 Listen along to the story of two venerable monks while admiring this spiritual center's gilded statues, ornate décor, and antique Thai furniture. You'll then visit the sheer magnitude of the Big Buddha situated atop the Nakkerd Hills. Standing 45 meters tall, this statue was carved from Burmese white jade marble and offers 360-degree views of the island and surrounding cityscape.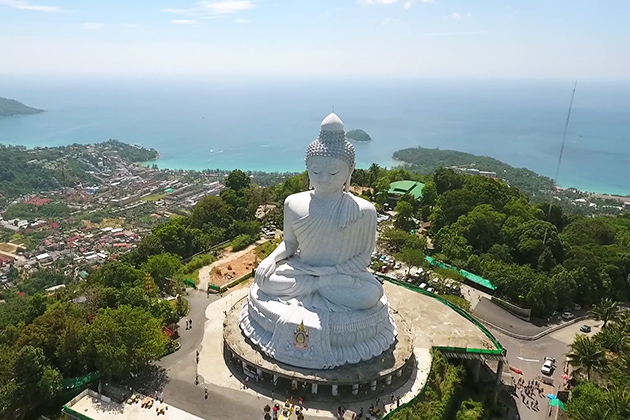 To continue your Phuket trip, take a visit to Hanuman World, an exciting extremely safe treetop zip lining adventure just to the west of Phuket Town. With 16 thrilling lines up to 400 meters in length, dodging between huge and ancient trees in dense hillside jungle, it is a great way for families and thrill-seekers to get close to nature without risking either your own safety. Catch amazing views of Phuket, the Andaman Sea, and even the distant Phi Phi islands from high above! Moreover, you can take a skywalk to traverse the forest canopy at a rather more sedate pace, stopping to look at the remarkable wild trees and plant life around you, and then, heads to a large platform with a trampoline-like sun bed and a bar for trying out different tropical fresh fruits and their juices.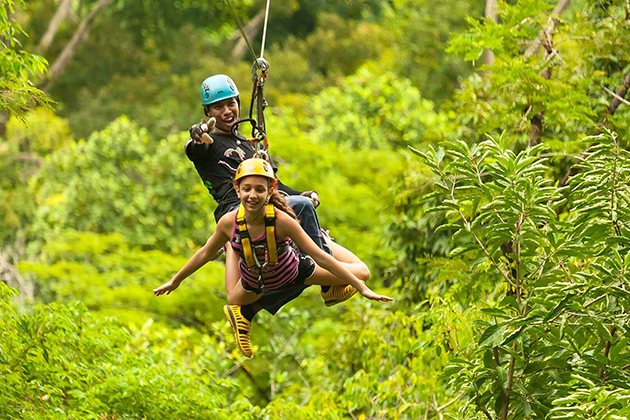 Then, you will delight in a buffet meal of Thai specialties — spring rolls, fish crackers, Tom Yum soup, curried chicken and fried fish round out the menu.
After lunch, your next stop is in Jungceylon shopping mall where you visit a local cashew nut factory, the Wang Talang handcrafted jewelry shop, and then discover 200-plus stores selling everything from brand-name clothing to authentic pewter goods. You would love this place where everything exists under the best air conditioning when you have walked the streets of Phuket taking in all the sights, smells and tastes. In the spas downstairs, you take a relaxing massage while your kids can have their hair braided. The trip ends with a return back to port for next Asia Shore Excursions.