Situated on the renowned Le Loi Avenue in center of the city and included in Ho Chi Minh City shore excursions operated from Phu My Port, the Saigon Opera House is noted as one of the top destinations to listen to opera and classical music. Constructed in 1897 by the French architect Eugene Ferret, it is a prime example of French Colonial architecture with 800 seats to entertain French colonists. In 1955, it was transformed into South Vietnam's Assembly House and has undergone several refurbishments. It's not until 1975 that the opera house was restored to its original purpose of use.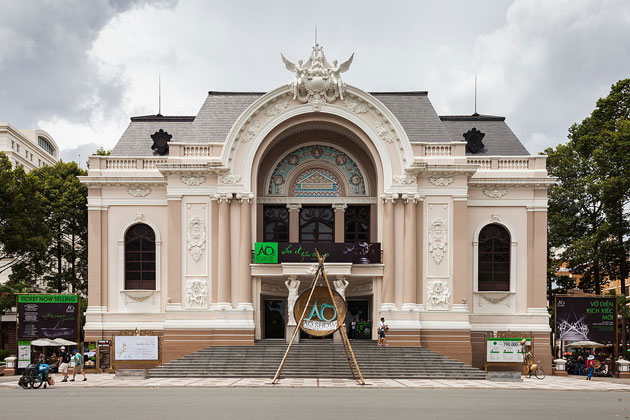 This gleaming white municipal theater stands as one of the most impressive sights in Ho Chi Minh City day trips, both day and night. The opera house is packed with a wide, tree-lined boulevard which is so oddly European that may enable you to mistake Ho Chi Minh City for Paris. Its well-lit façade boasts a brilliant glow on nearby city streets. The architecture casts stone-carved ornaments and statues at the entrance, crystal chandeliers, and shiny granite floor at the lobby area – all built with materials imported from France. The oval auditorium with 468 seats offers good view from every seat. It is also echo-free, thus preserving all the sound inside the theatre.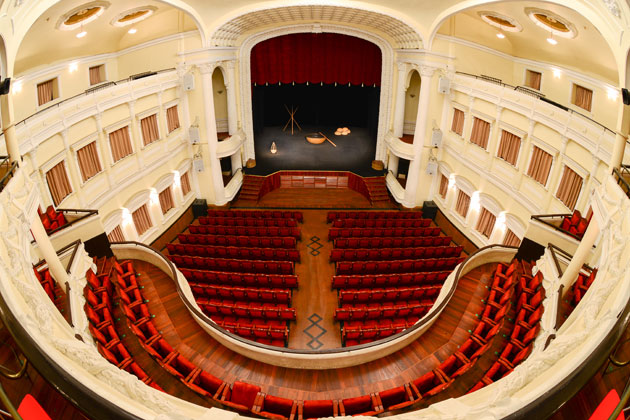 It is highly recommended to take a seat and catch regular dress rehearsals or watch the shows. The currently most famous show you can watch at the Saigon Opera House is the AO Show, a blend of Cirque du Soleil and traditional Vietnamese elements. On weekends, free public performances take place on the opera house steps and the nearby park offers travelers a perfect spot to stop and enjoy the music. The opera house also offers visitors great photo opportunities with French colonial architecture.