Right to the name, Saigon River is a popular attraction in Saigon or Ho Chi Minh City shore excursions from Phu My port. Running from Loc Ninh of Binh Phuoc province, the Saigon River with a length of 256 km flows south and south-southeast for about 225 km and then peacefully travels around Saigon, and finally joins the Dong Nai River to empty into the Nha Be River in the Red Light cape.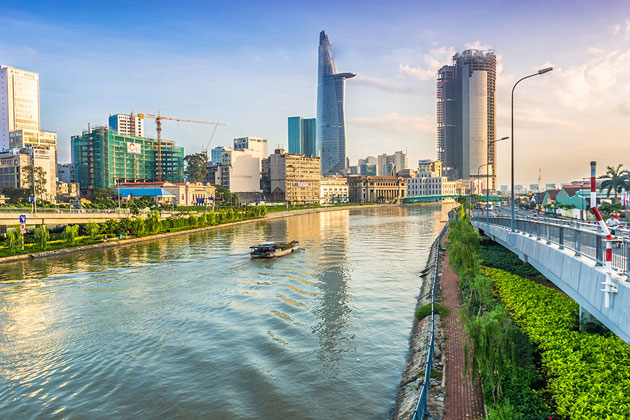 The Saigon River takes on a crucial role in the daily life of residents in Ho Chi Minh City as it is not only the main water supply but the host of Saigon Port as well. The river is emerging, along with the city as a whole, as a busy, commercial hub with huge and exciting potential, at least as far as shipping, industry, and development is concerned. It is also an ideal destination for visitors to catch a glimpse of a rural Vietnam, where life moves at a slower pace, much like it did decades ago. The best way to experience the river is by plying its waters in a traditional Vietnamese junk boat. You may have a meal, either lunch or dinner, along the way. While it's possible to see the river for the river's sake, you can also use the river to get to the popular Cu Chi Tunnels used by the Viet Cong to infiltrate the area surrounding Ho Chi Minh City during the Vietnam War.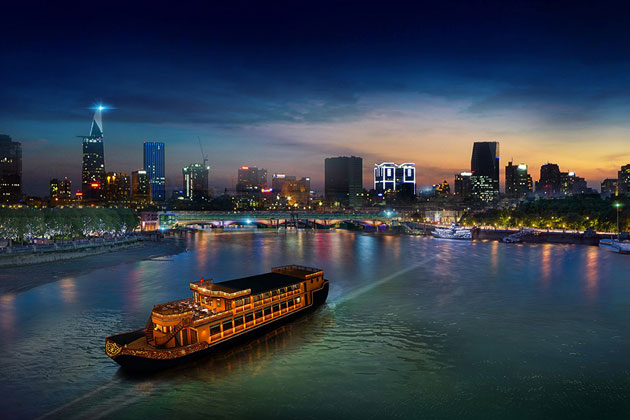 The river is also a great place for the young to gather. Looking from above, the river looks like a giant snake. From another angle, we can see the gentle beauty of Tau Hu canal. The outstanding feature of this canal is the Mong Bridge, which is designed with typical green color together with a red roof of the nearby State Treasury building. The river also boasts great spots in the city from which to enjoy the Saigon River: from scruffy riverside cafes to rooftop bars, from local waterfront restaurants to boutique hotels.