Nestling by Thu Bon River in Thanh Ha Ward, Quang Nam Province, 3 km to the west of Hoi An Ancient Town, Thanh Ha Pottery Village was established in the late 15th century and well-known for earthenware sold in many provinces throughout the country and even abroad. Being one of the most appealing sightseeing spots in Hoi An and Da Nang shore excursions and lying on the route between two World Cultural Heritage sites encompassing Hoi An Ancient Town and My Son Sanctuary, Thanh Ha Pottery Village was chosen as one of the three favorite traditional craft villages under the "Vietnam's most attractive destinations in 2015" Awards.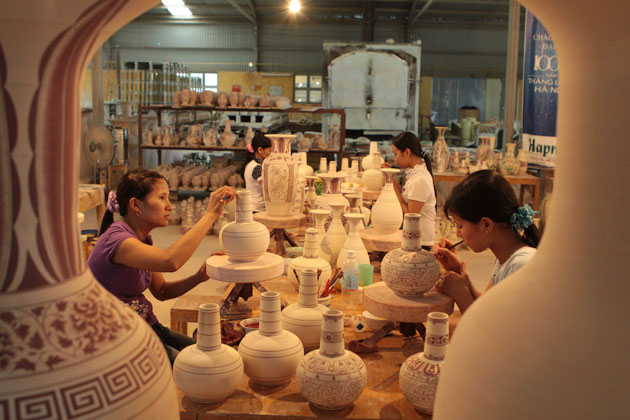 The pottery products in the village have been famous since the 16th century. What makes these products different from others is the way locals keep their traditional methods which are passed down from generation to generation. Currently, it is estimated that there are nearly 100 households engaged in the craft, playing a crucial role in preserving and developing the traditional pottery craft. From the main raw material of clay, the talented hands of craftsmen turn it into household items such as bowls, vases, earthen pots, jars, etc.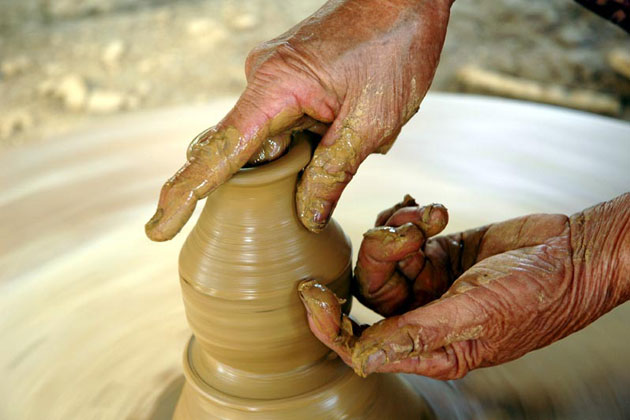 In addition to the functional items, the village now makes an impressive variety of highly artistic products in order to satisfy the increasing demand of the market. They feature a wide range of shapes and colors, and with great durability. The color of the pottery can be changed from pink, pink yellow to red, light brown and ink-black depending on the time of burning and the temperature of kiln. Thanks to the special technique of processing soil and the mixture of successive manipulations, the durability of the products is nearly at the top rank when being compared to the others in the country. The pottery is lighter than others, and a soft and clear sound with echo can be heard by knocking on each product. Some products are offered on request or used for planting orchids; they are decorated with the sink and float vignettes that are simple but very nice. More than that, hopping on day trips to Hoi An, visitors to the village may take pleasure watching local artisans creating delicate products and leaning about the traditional process that was used to create pottery crafts. Especially, they have the opportunity to make their own pots under the careful instruction of the artisans and enjoy shopping an extensive collection of souvenir items.