Situated 3km from the heart of Hoi An Ancient Town, Thanh Nam Fishing Village, also called Con Chai (Fishing Dune,) is created by the stunning Thu Bon river that included in Hoi An and Da Nang shore excursions. The fishermen have been residing here for a long time to cast their nets and catch shrimp, crabs, and fish. With the advent of modern fishing vessels, there are fishing areas far into the East Sea.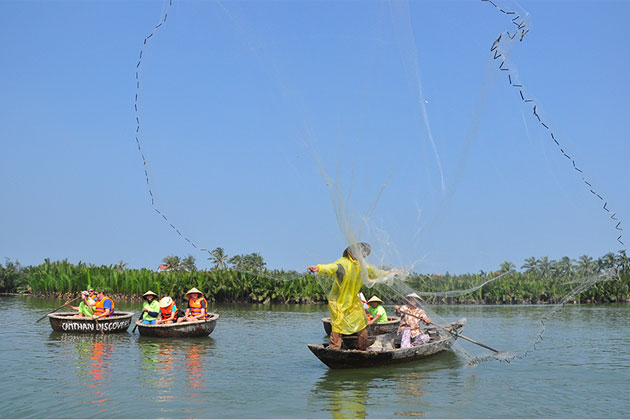 Sitting beside the stunning Cua Dai Beach, Thanh Nam Fishing Village is an attractive destination for both locals and foreign tourists hopping on Hoi An and Da Nang shore excursions from Tien Sa port. It is still active today and can be reached by both boat and bicycle. A visit to the village is an unforgettable and rewarding experience for visitors, especially for those who live in metropolitan cities and are eager to immerse in a completely different lifestyle for a while, no mater how short or long they decide it to be. They can have the opportunity to stay and work with local people, and learn to catch fish in the traditional way of this region. They will experience the daily life of a typical fisherman; learn to lift the fishing net to the wholesaler, and how to use small round boats to get fish to the net. The locals in the village are friendly, hospitable and willing to let you join their activities. You may even drink coffee with the villagers at one of the family outlets nearby.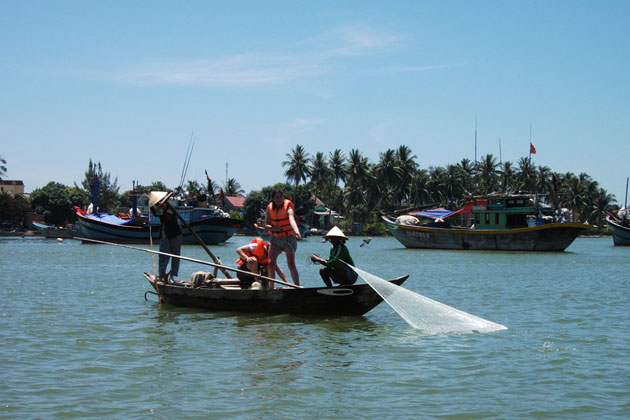 In addition, Thanh Nam Fishing Village is an ideal destination for photographers as it offers rural landscapes and mile upon mile of powder-soft sandy coastline. It is advisable to set foot on the fishing port, which connects with the coastal road around the perimeter of the island. To access the road, driving straight up from the dock and take a left; this road takes you through fish sauce-making territory where have rows of brightly painted houses with yards of fish bunting out front and fish stench. It is interspersed with basket boat-makers, fish farms and roadside stalls firing up barbecues and delicious seafood as well as Quang noodles.