Sitting on Dinh Tien Hoang Street, nearby Hoan Kiem Lake, Hanoi, Thang Long Water Puppet Theater is a world-renowned destination for an art form that dates back to the 11th century. The tradition of water puppet theatre is unique to North Vietnam but has recently earned a good reputation on stages in many other countries; hence it's once-in-a-lifetime experience to see the puppets perform in their original location at the Thang Long Water Puppet Theatre.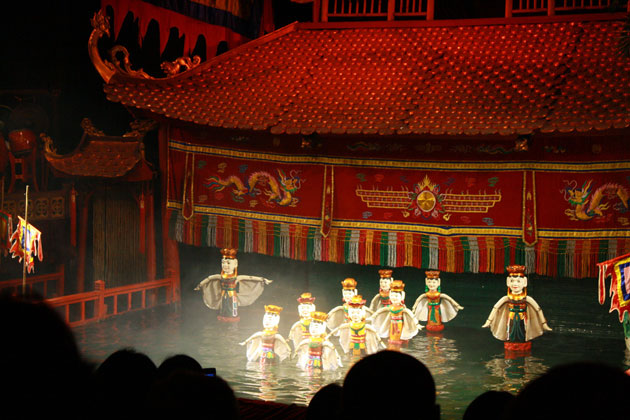 Water puppetry is a traditional art form that symbolises Vietnam's cultural identity and is widely accepted as a sophisticated piece of work. Acted on the surface of water, performances are accompanied by a Vietnamese orchestra playing traditional music using drums, wooden bells, horns, bamboo flutes and cymbals. The puppets are controlled by no more than eight puppeteers hiding behind a bamboo screen. There are also authentic Vietnamese operatic songs telling the story that is being acted out by the puppets. Most of the shows recount daily life of Vietnamese farmers, communal entertainment and historical legends with modest performance way that have appealed audiences for centuries. Recently, the artists of Thang Long Water Puppet Theater have renewed the old puppet shows by combining the traditional content with effect of light and music.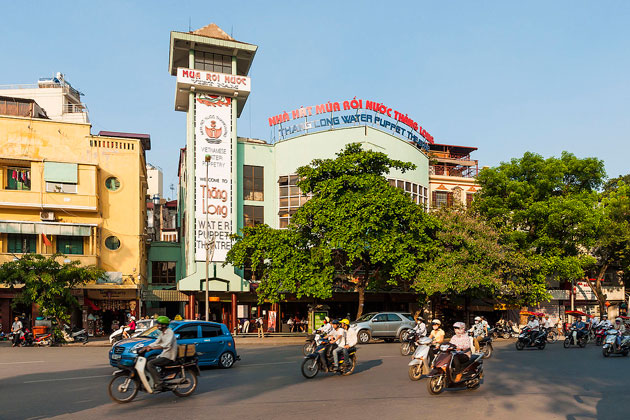 Spread to more than 40 foreign countries such as Japan, France, America, Australia, Spain, water puppettry attracts anyone who are interested in the beauty of Vietnam traditional art. Every year, about 500 shows are offered to approximately 150,000 audiences in Thang Long Water Puppet Theater. It is one of the most popular tourist attractions in Hanoi with tickets selling out well in advance so it's worth booking yours as soon as you arrive in town. It is also highly recommended to get closer to the action as the theatre seats a few hundred people and the puppets are not that big.