Located in the Xinyi District on the eastern side of Taipei, the Taipei 101 is one of the world's tallest buildings and is Taiwan's treasured skyscraper. It is named for its 101 above-ground floors, but it is also sometimes referred to by its original name, the Taipei Financial Center.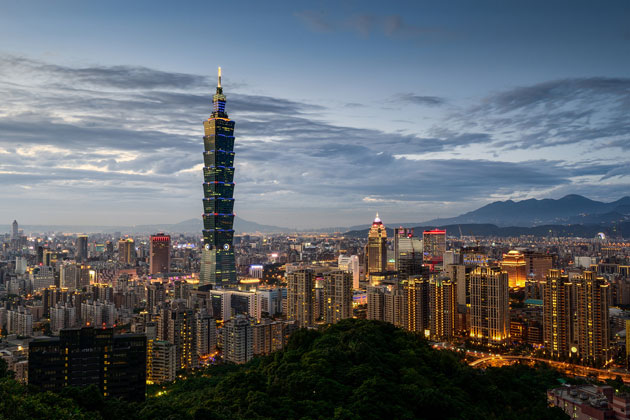 At 509.2 meters (1,670 ft) in height, Taipei 101 was the tallest tower in the world between 2004 and 2010. Towering above the city like the gigantic bamboo stalk it was designed to resemble, Taipei 101 is impossible to miss. It is an engineering marvel and the first building of its kind in the world. Spanning 101 stories above the ground, the building was designed as a symbol of technology's evolution fused with Asian tradition. The building features many pan-Chinese and Asian elements mixed with a postmodern style, and is designed to withstand typhoons and earthquakes common in Taiwan. Besides the tower, the base of the building houses a multi-level shopping mall, food court, various restaurants and stores and an international grocery store.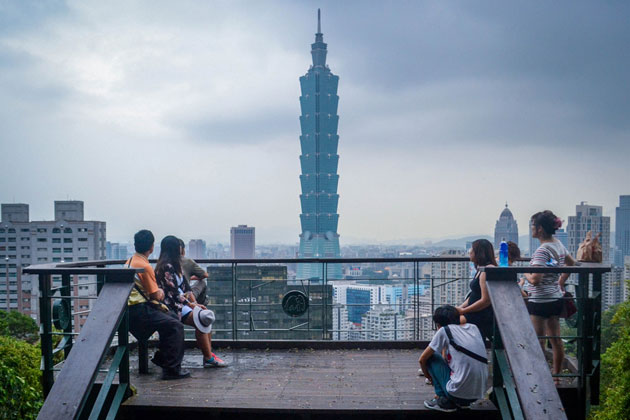 The double-deck elevators installed in Taipei 101 set a record in 2004 by traveling 60.6 km/h, lifting visitors to the observation deck at the top in only 37 seconds. The pressure-controlled lift up is quite a rush; at 1010m per minute it takes a mere 40 seconds to get from ground level to the 89th-floor observation deck. Observation decks are on the 88th and 89th floors, with an outdoor deck on the 91st floor opened on some occasions, weather permitting. It is worth taking a glimpse into the massive gold-coloured iron wind damper that keeps the tower stable through typhoons and earthquakes.