Located at the southern tip of Yeongdo-gu, Taejongdae Park is one of the most popular tourist attractions in Busan. It was named after King Taejong Muyeol, a Silla Dynasty era ruler.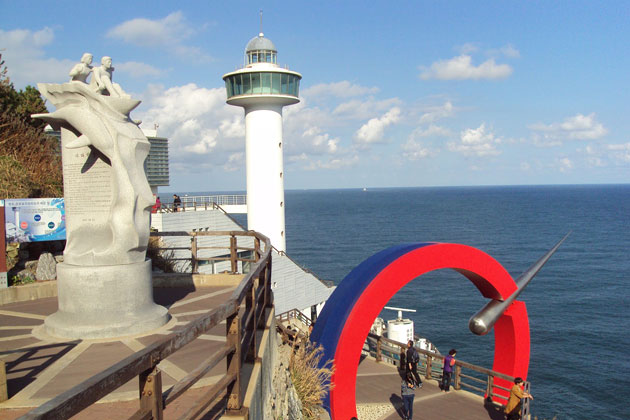 Designated as a Busan monument, along with the sea cliff, thick forest and blue ocean overlooking Oryukdo Island, Taejongdae is a symbol of Busan. From the park entrance, it is worth paying attention to the slope as it is steep; afterwards, reach the further uphill to get to the ticket office. The park itself is a lovely circular walk. Take the righthand side path, you'll enjoy stunning seascape, a small pebble beach, and a tiny dock. Take the left hand side and you'll find the curious Taejong Temple, a small and subtle worship site surrounded by gargoyles and colour filled foliage. Featuring its highest peak at 250 meters, there are forests of pine trees and 200 other varieties of trees.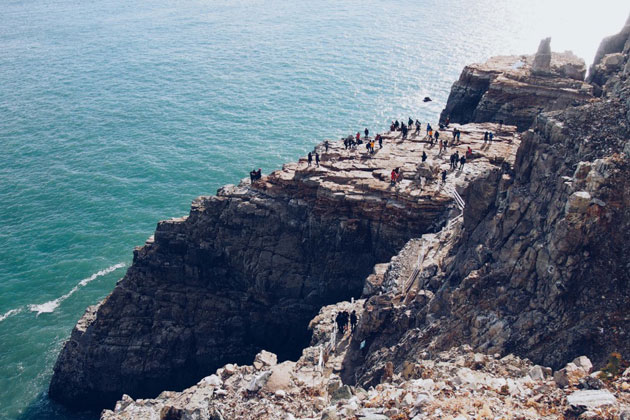 In additional, there is an observatory lined with coastal walking trails along the rocky cliff face and a lighthouse. When you reach the lighthouse, you'll realise that you can go even further down, on one side, Jagal Beach, a quiet pebble seafront with a handful of seafood eateries and on the other side, Sinseon Rock, a popular site and the perfect place to do gaze across a body of water and ponder life or intake a victory soju and kimbap. You may also immerse in hot springs and taste very fresh fish in a large number of restaurants.