The Spirited Garden whose first name is Bunjae Arpia was created by a Korean farmer Mr. Bum-young Sung who built his stunning bunjae garden after moving from Seoul 49 years ago. The Spirited Garden covering approximately 40,000 square metres is the largest dedicated Bonsai garden in the world.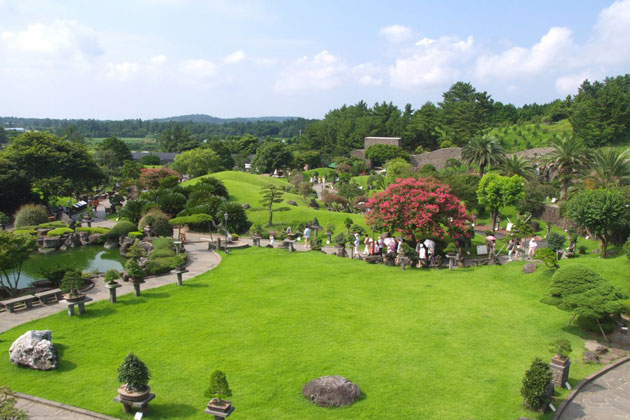 The garden is full of wonder and inspiration with the perfect harmony between walls and water, trees and stone. It is a fascinating place to see how all the key elements of Bonsai come together to create the living wonders features in this amazing garden. Currently, there are about 400 planted trees displayed on the beautifully landscaped grounds. Also, visitors may see various facilities including stone walls and stone towers stacked with Jeju volcanic stones, the largest artificial waterfalls in Jeju, and a pond meeting the waterfalls with large-sized carp.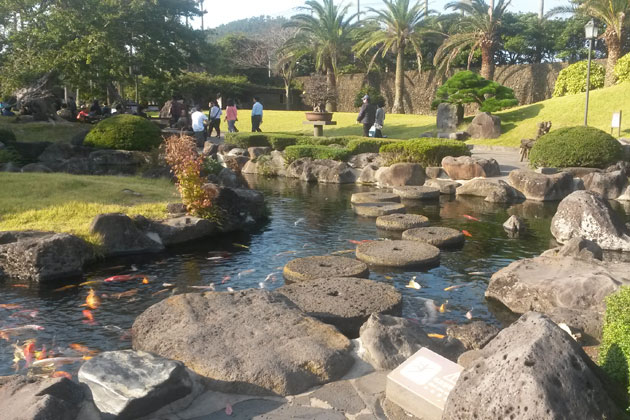 The truly incredible feature of this garden is that the structures, walls, ponds, bridges, etc were created purely by imagination. There are no written plans; all were conceived in mind with amazing vision and practicality. The garden aptly conveys a reminder of what we can all achieve if we have the conviction and passion in our goals. Moreover, it describes how beautiful nature really can be. The Spirited Garden combined with other amazing gardens here, such as the quirky and extremely unusual sculpture park Loveland, the Jeju Botanical Garden and many natural parks on Jeju Island, make it an earthly paradise.