Renowned as one of the nicest waterways in Vietnam, Thu Bon River is considered as a vital source of Hoi An and Danang shore excursions. It was created from small streams flowing down from Ngoc Linh Mountain and its basin covers about 10,000 spare km in Quang Nam. The river, which is a combination of two cultures Cham – Vietnam, has conserved and stored many precious cultural values.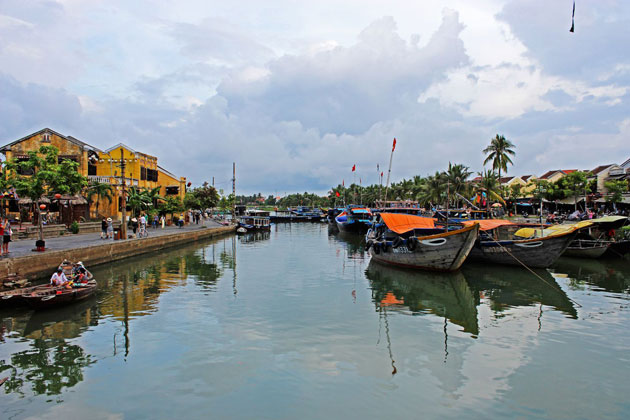 The river takes on a crucial role in the traditional and historical heritage of the town of Hoi An. The fishing town of Hoi An was a popular international trade destination and also a convenient stopover for a large number of merchant ships bound to. This was simply because of the reason that Thu Bon River had a large estuary region facilitating trade and communication. Hence, it enables locals to export and import goods. Now, Thu Bon River has gentle beauty and contains a great potential for tourism, is the ideal destination for visitors to explore and discover the surprises.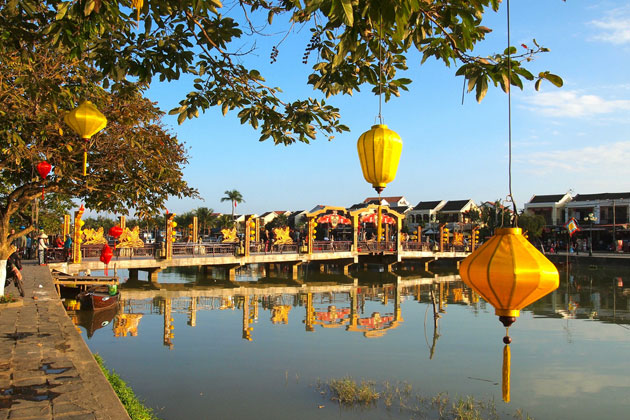 Thu Bon River is not only the main source of livelihood for many inhabitants of the town but also the chief culminating spot for most festivals and events that you can enjoy in many Hoi An and Da Nang shore excursions from Tien Sa port. Each year, local people in different village held colorful festivals or traditional rites on Thu Bon river solemnly. The most important rites on this occasion toward My Luoc people is water process, in which they pour water from Thu Bon river into jars and then carry them back to the village solemnly. Generally, the festival includes more than 500 participants and all of them express the respects to "River Mother" happily. Visitors can also stop at the beautiful villages located along the river to immerse in the bustle of craft villages along the river's bank such as Thanh Ha for pottery, Phuoc Kieu for bronze casting, Tra Que for vegetables, Ma Chau for silk and Phu Chiem for rice paper.