Sitting on the left bank of the Dinh Tien Hoang Road, just north of Hue Imperial City, Tinh Tam Lake is one of the most beautiful spots in this Vietnam's ancient capital. The lake was constructed under the reign of Gia Long in the early nineteenth century and considered as a major achievement in landscape architecture at the time.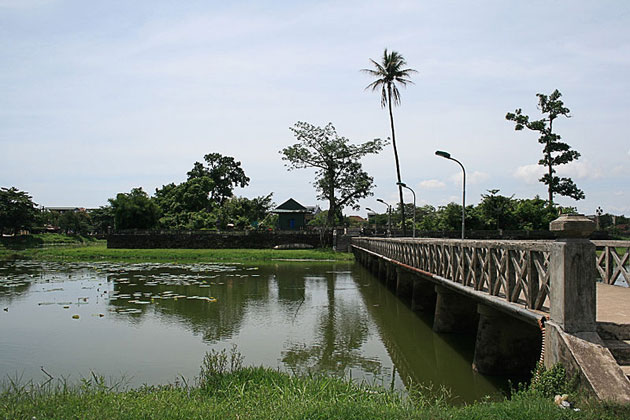 The lake was once a part of Ky Te lake. In 1824, Minh Mang Emperor changed the lake into a place of sightseeing and spiritual convalescence. Legend has it that kings and mandarins came to this place to relax and drink tea scented with lotus from the lake. There are 3 islets in the lake including Bong Lai, Doanh Chau and Phuong Truong, which were named after those in legends. In 1838, Emperor Minh Mang had it upgraded and gave its name. Rectangular in shape in 1500m circumference and surrounded by brick walls, this manmade lake with its small islets and many connected bridges served as private leisure grounds where the Vietnamese royalty could go for a walk.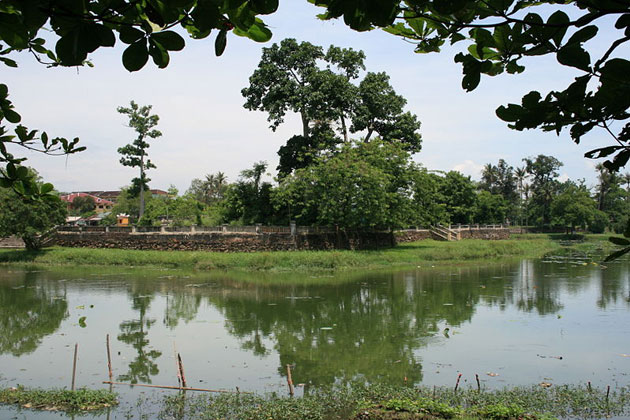 As Tinh Tam Lake nestles close to UNESCO World Heritage-listed Imperial Palace, it's convenient to visit it immediately in your Hue shore excursion before or after a tour of the palace grounds. If you have time, take a cyclo ride along the banks. During festivals in Hue, the lake is sometimes used as a venue for musical and cultural performances, complete with a floating stage. It is highly recommended to visit the lake in the summer when lotus grows and its magnificent fragrance and color linger.