Taste the traditional culture of Indonesia by this Bali shore excursions. Enjoy Barong Dance performed by local villagers wearing folk costumes, visit Tirta Empul Holy Spring Water, Kintamani Highland, and discover mystery Elephant Cave.
Upon arrival at the port, your guide and driver pick you up then start your Bali day trip by enjoying a type of traditional art – Barong Dance which tells a story of the good presented by Barong fighting against the bad as Rangda evil witch. The performers wear unique traditional costumes with colorful details such as a lion-like head, a long beard, and hair. Along with the Barong and Rangda, there are local girls wearing traditional dress and performing Balinese dance.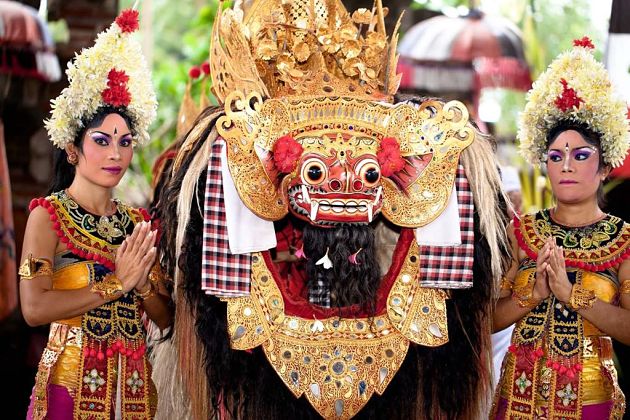 After that, visit Tirta Empul Holy Spring Water dated back to 926 A.D. Since then, it became one of the largest and most crowded temples in the country due to its spring water used as holy material serving for religious ceremony of Hindu people. Inside the ground of the temple, there are two rectangular pools with 30 showers named differently where Balinese people coming for spiritual self-cleaning.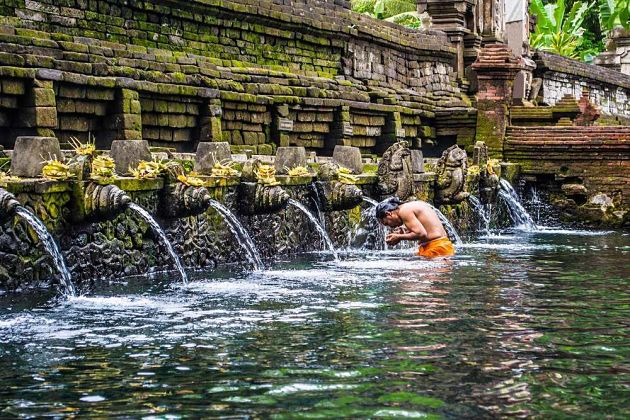 Move to Kintamani Highland and enjoy the view of the magnificent Mount Batu. Last but not least, visit the Elephant Cave serving as a historical site with the unique archaeological value. From the fresh edge of Bedulu Village, you can witness the rock-wall carvings, explore the sacred meditational cave with cool bathing pools and water fountains. Finally, hop on a drive back to port for the next departure.