Don't miss the priceless chance to visit the gem Uluwatu Temple hiding deep inside the treasure box of Bali. Both maintain religious meaning and spectacular scenery, the temple will shine every trip to Bali island.
Upon arrival at port, your guide and driver are waiting with a welcome board before heading to Uluwatu Temple which dedicates for Siva Rudra, a Hindu deity of all factorials and the life. Serving as one of the six most important temples in Bali, the temple plays an inconvertible role in the spiritual life of local people to protect the island from the evil sea vibe.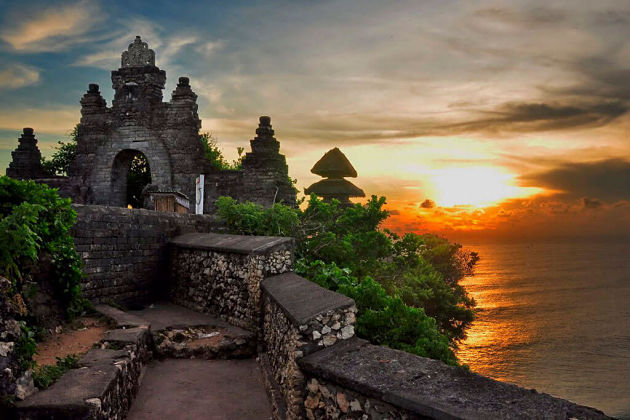 Besides the religious meaning, Uluwatu Temple also provides beautiful sceneries. Perched on top of a steep cliff around 70 meters above the sea level, the sunset over the temple facing with the deep blue Indian Ocean is one of the most impressive sights in the island, along with Tanah Lot Temple. The massive rock formations contrast against the calm waves and the ocean horizon, home to a sacred temple complex on the top.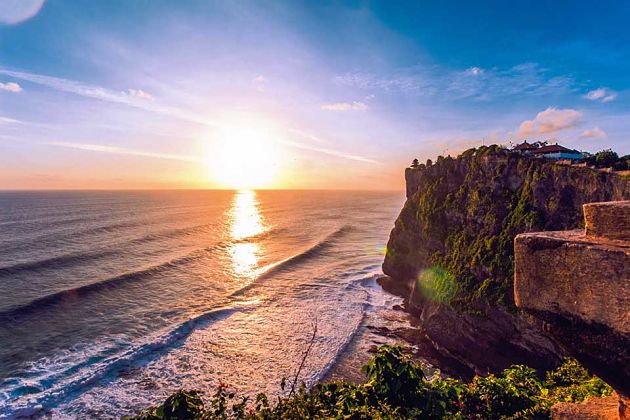 Coming to visit the temple, visitors will wear a sarong, the Indonesian traditional costume, and a sash as the respect toward Hindu deities. If you come at the right moment from 6 p.m. to 7 p.m., Kecak dance, a traditional art form of Balinese people, is performed by dozens of male dancers with fire. After that, your driver transfers you back to port for the next trip.