Expect the unexpected fantasy when choosing this Bali shore excursion. Half day soak in the sacred atmosphere of Kecak Dance – one of the most unique, signature, and important traditional art forms of Bali. Admire the sight of dozens of people gathering to go wild, make sound by chanting, and dangerously dance with fire.
Leave the port in the morning to hop on a scenic drive with your guide and driver to the center of Bali Island. Visit the place where the dance is performed, take a sit, and ready for enlighten your eyes with the masterpiece combined by sounds and fire, Kecak dance, widely known as "the monkey chant dance" or "fire dance", is the traditional Balinese art form.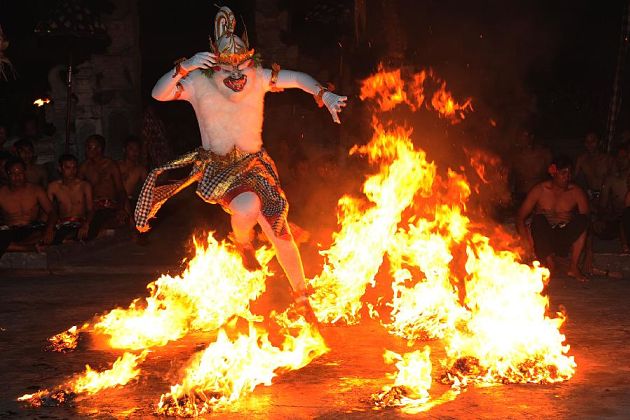 Was born from the 1930s, the dance is performed uniquely with no music background or musical instrument at all. The sound especially comes from chanting of male dancers creating the polyrhythmic choristers. There is a soloist playing as a leader, a narrator, and an intoner high and low notes sitting with a crowd in tight and concentric circles. The center of circles is a place for protagonist characters dancing with fire.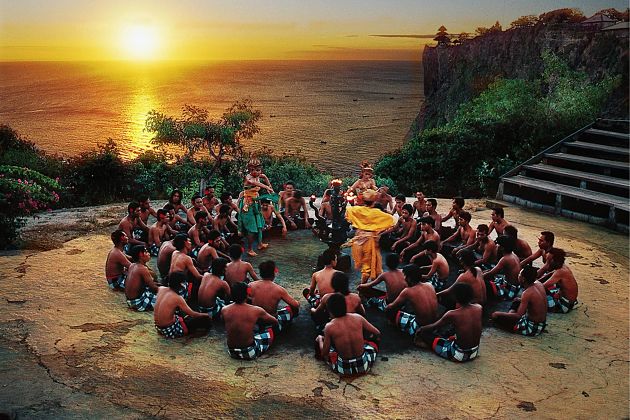 The dance mostly presents the story from Ramayana Hindu epic taken place in a sacred ground such as temples and cultural villages. About 50-60 strong men are chosen to perform in bare chests and cover the bottom part by distinct Balinese sarongs. Begin at sunset, the story is told under the natural daylight. When the sky becomes darker, the story is more attractive with the light coming from fire burning in the center of circles. Trip ends with a drive back to port.