Witness the most spectacular scenery on the island with this Bali day trip to Tanah Lot Temple. Be mesmerized by the stunning beauty of sunsets over the temple facing with blue ocean far away. Enjoy a leisurely stroll to reach the top of the rock where Tanah Lot Temple located.
After filling your stomach and boosting energy by having breakfast onboard, meet your guide and driver at the port. Then hop on about 1.5-hour drive to the coastal side of Beraban countryside to Tanah Lot Temple – the one and only attraction of today. On the way to the temple, admire the spectacular shoreline and natural diversity of Bali, one of the most attractive islands in the world.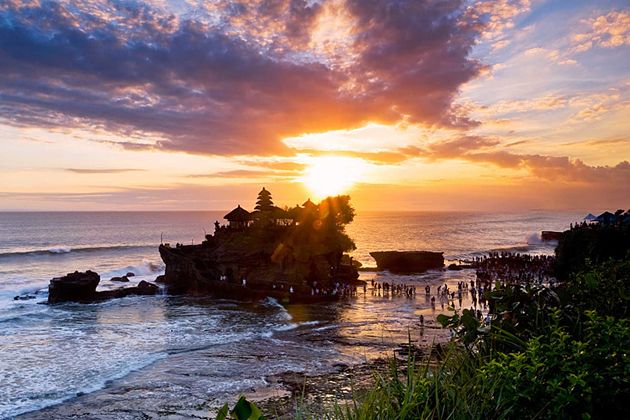 The name Tanah Lot has its special meaning. Tanah means "Earth" and Lot means "Sea" that refers to land facing with (or surrounded by) the sea. Among the other six temples locating on the coastline of the island, this ancient Hindu shrine is the most famous and sacred religious landmarks which play an important role in the spiritual life of Balinese people.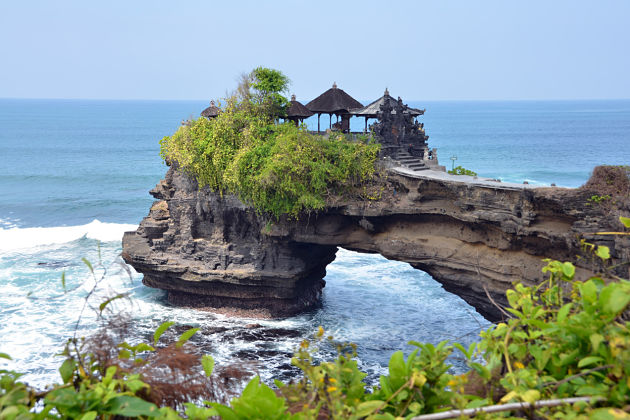 Standing on the huge rock with 3-acre size, Tanah Lot Temple is an iconic site against strong waves and bad vibes coming from the deep ocean. Can be reached by a few minutes walking through about 20 meters from the coastal lip, taste the splendid sunset over the temple which can be an unforgettable experience. The trip ends with a drive back to port at a perfect time for your next departure.