This Bali shore excursion leads you from discovering religious sites to natural exploring. Visit the historical sub-district Mengwi, stroll along the sacred Tanah Lot Temple offshore of a beautiful beach, and witness the playful long-tailed monkeys in Alas Kedaton Monkey Forest.
Picked up by your private guide and driver to begin the trip by visiting a sub-district of Bali, Mengwi. Be considered as a destination with various historic values, a visit to Mengwi provides a chance to get a glimpse of the Indonesian culture. Served as a former capital of an ancient kingdom, the district is full of spectacular parks, stunning beaches, and God-given scenery.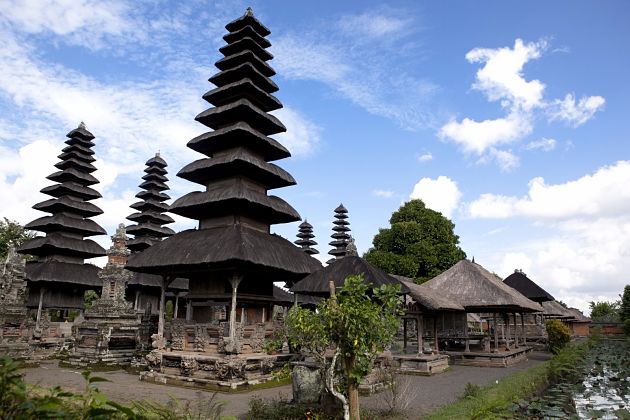 Next, head to Tanah Lot Temple famous for uniquely locating offshore where sunset view is amazingly breathtaking. This ancient Hindu shrine is one of the most important sites in Bali, rising on the top of an outcrop facing with the power of sea waves. Enjoy your free time leisurely stroll along small shrines, restaurants, and shops onshore site where a traditional dance was usually performed.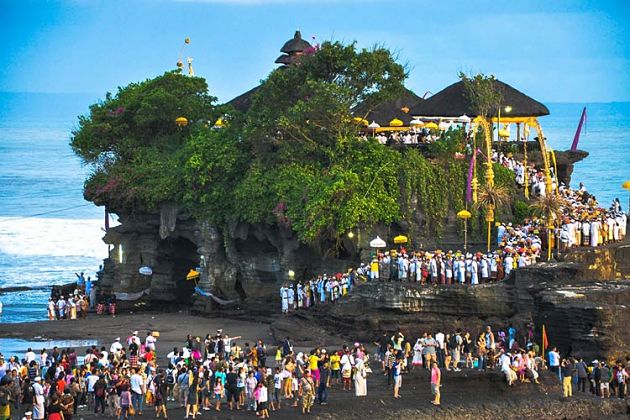 Continue on to get friends with the grey long-tailed macaques in Alas Kedaton Monkey Forest and Sanctuary. This animal species is considered as a sacred symbol in the spiritual life of Balinese. Play with these lovely but mischievous monkeys, feed them with fresh fruits, especially bananas that they love the most. The trip ends when your driver transfers you back to port.