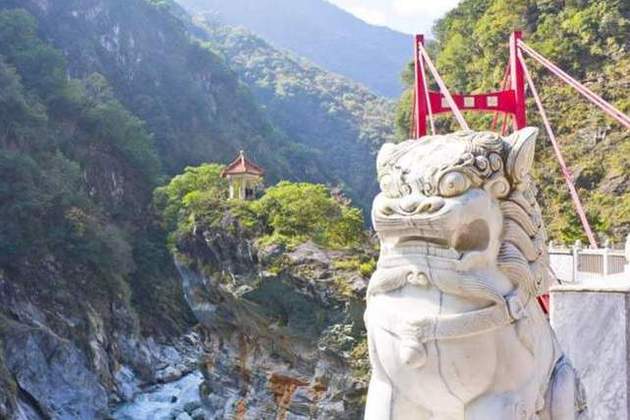 Upon arrival at the Hualien port, your driver and guide will pick you up and convey you to one of the most worth-visiting places in the world when mentioned about Taiwan, the Taroko National Park.
The name Taroko means "magnificent and beautiful" in Truku language, a native tribal language in Taiwan. This park features high mountains and sheer gorges result in making the spectacular Taroko Gorge which is one of the bulkiest naturally enclosed space in the world, about 2,300 feet long, 1,300 feet wide, and at least 230 feet high.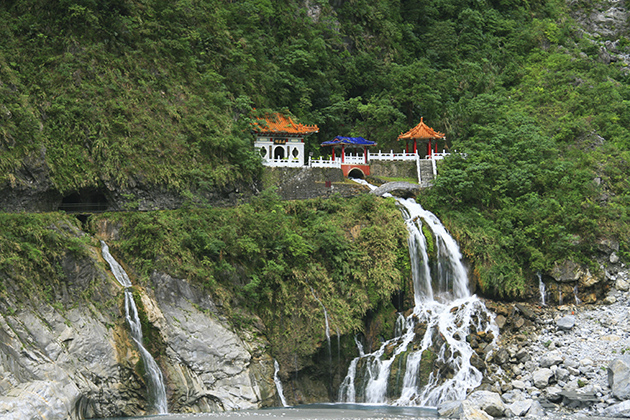 Start your day trip with a visit to the Shakadang Trail built along the river cliff, also known as "Mysterious Valley Trail". While walking along the trail, you can conveniently admire the rock folds and plant ecosystem in the river valley. One of the most attractive spots is a deep pool with clear water after the first curve. When Tung tree flowers bloom in May, the trail becomes a pleasant flower hallway with flowers filling the air like snowflakes.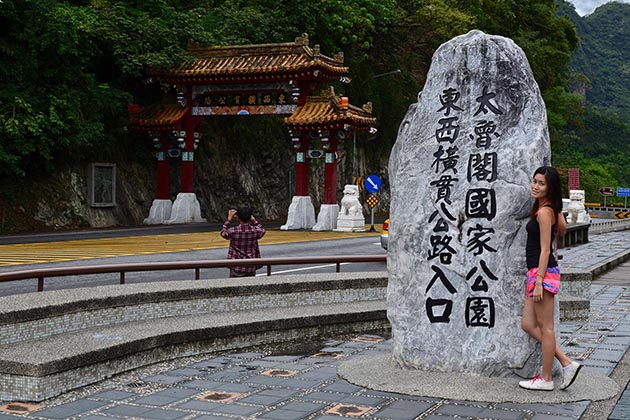 After having a delicious lunch with the Taiwanese aboriginal style at a local restaurant, continue with a trip to the Lushui Trail in the Old Cross-Hehuan Mountain Road with condition suitable for a scenic walk, the impressive landscape which can satisfy every visitor. Lushui Trail has a variety of ecological value with thick tropical jungle, cliff terrain, rock covered by plants, unique species in Taiwan – the Taroko oak – and ancient historical monuments. After all, you can have a sensational panoramic view of the Liwu River Valley and the Lushui Terrace.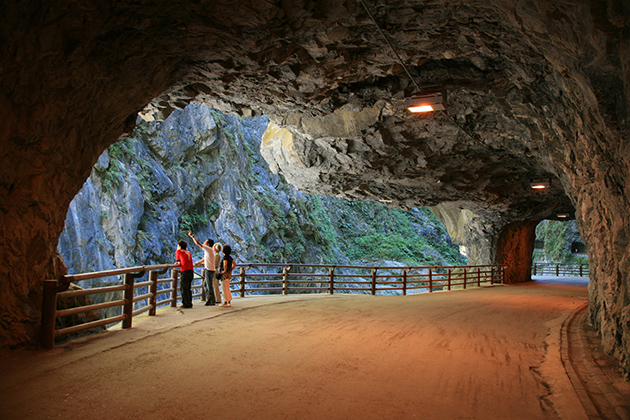 The Hualien shore trip would not be complete without a drive from the west exit of the Changchun Tunnel, then follow the old Central Cross-Island Highway to the place at the side of Liwu River and you can take a look at the Eternal Spring Shrine, known as Changchun in Mandarine, which memorializes the 226 personnel who took the last breath for constructing this Highway. By the side of the Shrine, a mesmerizing spot of the Central Cross-Island Highway – Changchun Falls which spring water flows the whole year can make you overwhelmed. Your Taroko trip finishes by relaxing drive back to the port in good time for your cruise departure.