The Toyama trip included a visit to the Historic Village of Gokayama and Tonami Tulip Gallery which you can discover the traditional Japanese farmhouses and then deep into the beauty of gorgeous tulip garden.
Meet your private guide and driver upon pick up from Toyama Port who'll take you on a comfortable 60-minute ride to a UNESCO world heritage – Historic Village of Gokayama which attract visitors with the traditional gassho-zukuri farmhouses, some of them existed more than 250 years old. Gassho-zukuri means "constructed like hands in prayer", as the farmhouses' steep thatched roofs resemble the hands of Buddhist monks pressed together in prayer. Because of the large amounts of heavy snow that falls in the region during winter, the architectural style is designed to withstand, under the roofs, made without nails, a large attic space is provided using for cultivating silkworms.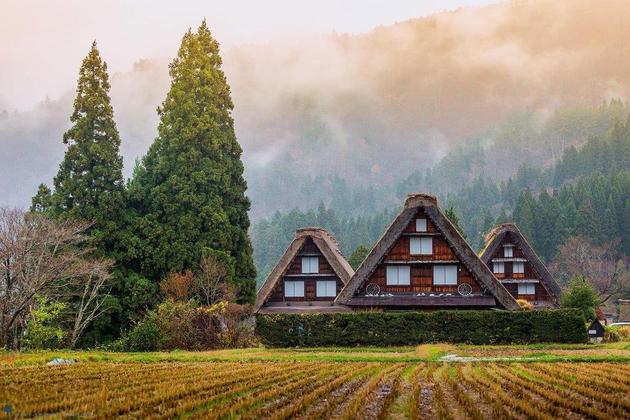 Set far back in the valley, Ainokura – also a world heritage – is the most remote village in the Gokayama region. The culture here can be seen in its folk dances and music, which use a number of traditional instruments unique to the area, especially the sasara, an instrument made of over a hundred wooden clappers strung together. On the Gokayama trip you can also try your hand at making washi paper yourself under the instructions of local artists.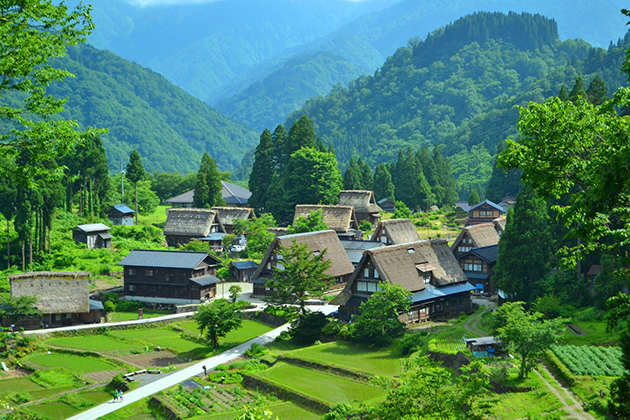 After visiting the Japanese traditional village, you head to Tonami Tulip Gallery where tulips bloom all year around. You will get lost in Wonderland with different colors of idyllic little tulip fairies dancing around. Besides the shows of colorful flowers, a museum presents whatever information about tulips and tulip cultivation, and you can also taste the lovely pink tulip ice cream while admiring the beauty of flower garden inside.
Then, complete the tour with return transport to Toyama port for your next Asia Shore Excursions.