Nestled along the Panampang River, the 200-year old Monsopiad history village offers visitors glimpses into its natural beauty and laid-back lifestyle. Follow your knowledgeable guide in this Kota Kinabalu shore excursion to major sites as well as the Monsopiad Cultural Village.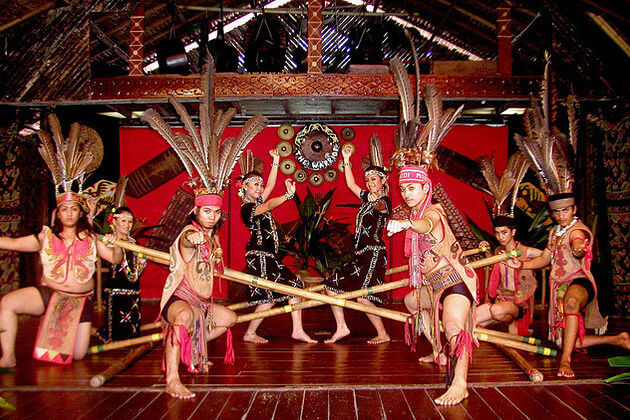 Upon arrival in Kota Kinabalu Port, you will meet your private driver and guide who'll show you around the city. Firstly, visit the Signal Hill Observatory for spectacular views of Kota Kinabalu City and the surroundings of Tunku Abdul Rahman Park.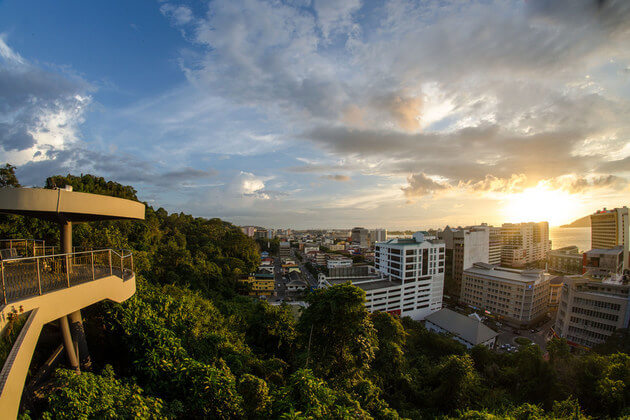 Then proceed to Kota Kinabalu City Mosque, the second main mosque in Kota, and enjoy its magnificent reflection on the lake. Continue on to the Pu Toh Tze – a Chinese Buddhist Temple – before visiting the State Museum. Stroll through various sections of the museum to see well-presented exhibits with very informative explanations on the natural diversity, social and cultural development of Sabah.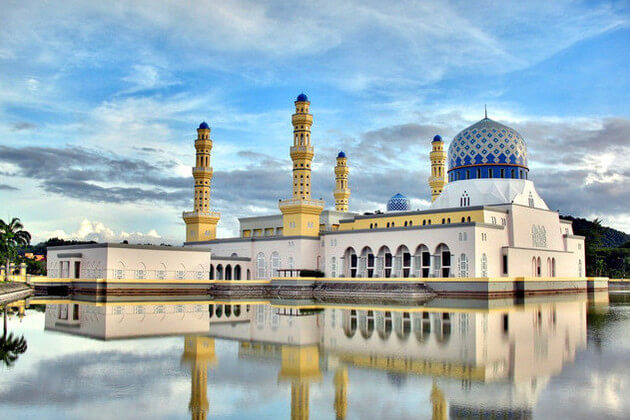 Head to the Sabah Foundation Building, or Menara Tun Mustapha, where you'll dine on a scrumptious lunch while taking in breathtaking panoramic views of the city from the 18th level.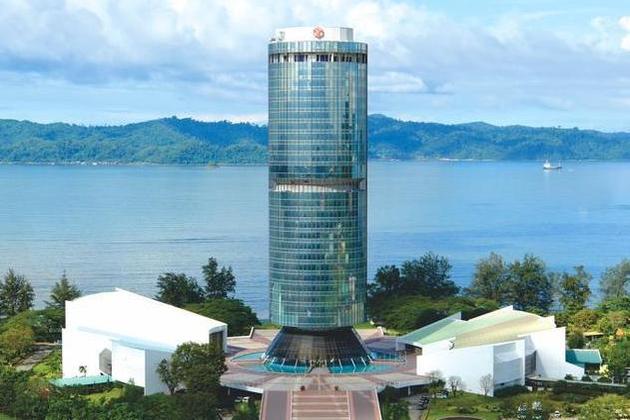 Afterward, continue your journey with a visit to the Monsopiad Cultural Village in Penampang, home to the Kadazan people. Learn about the legendary house of Monsopiad's descendants where the 42 skulls of the warrior's adversaries are kept. Get a first-hand look at the Kadazan native dwelling, built from palm trees and bamboo. Enjoy a showcase of traditional activities for first-hand insights into Malaysian heritage. Sample local rice wine while getting entertained by in-house performers dancing in their colorful ethnic costumes. After that, return to the port in good time for your next shore excursions. Trip ends.