Immerse yourself in the wonderful world of Maizuru through the blissful beauty of Arashiyama area, the gracious atmosphere of Kinkakuji Temple or the scenic Nijojo Castle. All in this 8-hour tour guarantee you a well-spent excursion and precious moments of your life.
Meet your guide at the port arrival and a comfortable vehicle with an experienced driver will directly transfer you to the first destination – Arashiyama area which is a touristy district that captivates many visitors for its unspoiled natural setting. A pleasant stroll or just a simple bicycle ride for those who mind the walk through the bamboo groves is going to be a memorable experience.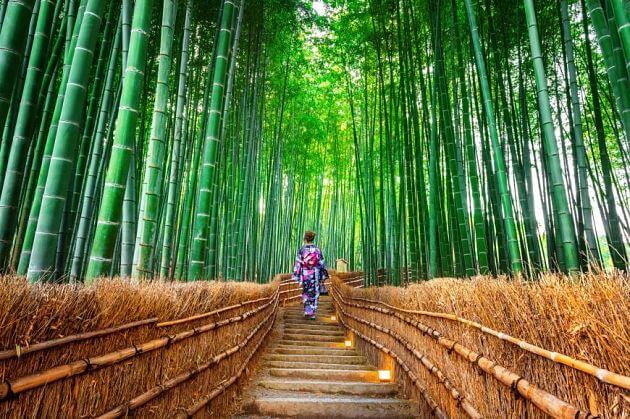 The bamboo itself is used for manufacturing diversity of products: cups, boxes, mats… As the center of this amazing landscape, the famous Togetsukyo Bridge is the best spot for you to admire the beauty of cherry blossoms as they are planted adjacent to the bridge.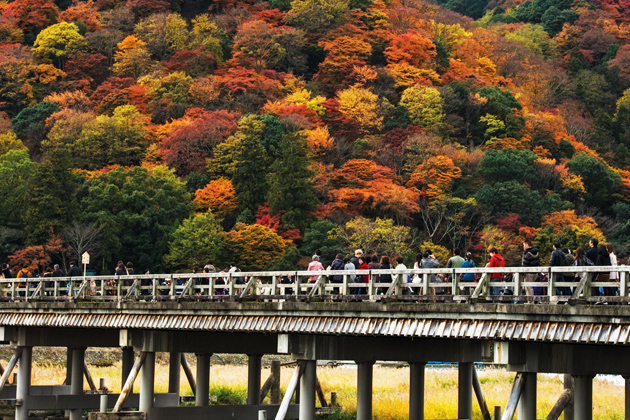 After a well-spent morning in the Arashiyama area, we move to Kinkakuji Temple whose name stands for "Golden Pavilion". Right to the name, the two top floors has its exterior completely covered in gold leaf which has left visitors a strong impression. Although you aren't allowed to enter the pavilion, the architecture inside each floor can be viewed from across the pond. Outside, there are some statues sited in the garden that people throw coins for luck.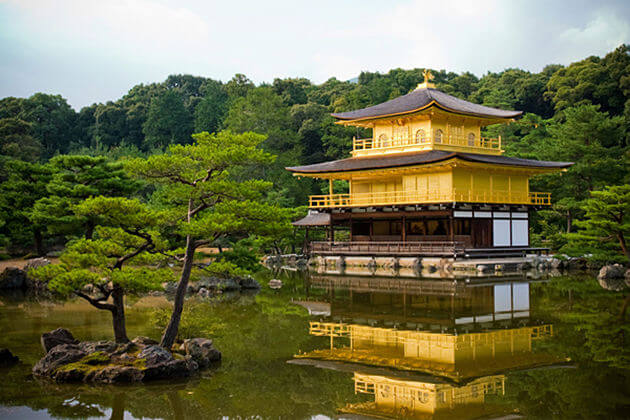 If you want to gain a deeper understanding of how advanced medieval Japan was, then Nijo-jo Castle is a must-visit site. The entire grounds are surrounded by stone walls, the architecture is well-maintained and you can also see some gorgeous interiors as well as learn more about Japanese culture. The trip ends at a good time and returns to the port for your departure.