Meet your guide and driver at the port who transfer you to Dogo Onsen Area – the oldest and also one of the most famous hot springs in Japan. Blessed with elegant bathhouse and various wooden ryokan, this onsen attracts countless visitors, even the Imperial Family. Besides hot springs, a stroll along the area provides the chance to admire Japanese-style temples, shrines, Dogo Park, and Masaoka Shiki Museum.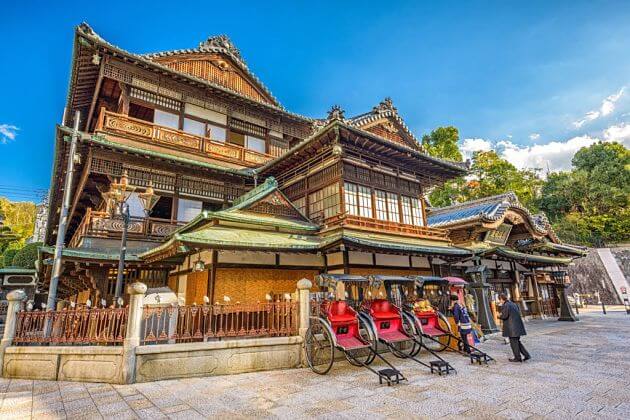 Then, head to Ishiteji Temple which marks number 51 among 88 Shikoku pilgrimage temples. The road to reach the temple is lined up by two sides of shops. Inside the temple's ground, there are some halls and temple buildings along with the three-storied pagoda. Welcomed by a national treasure – Niomon Gate set your foot in the treasure house inside the main hall exhibiting many artifacts.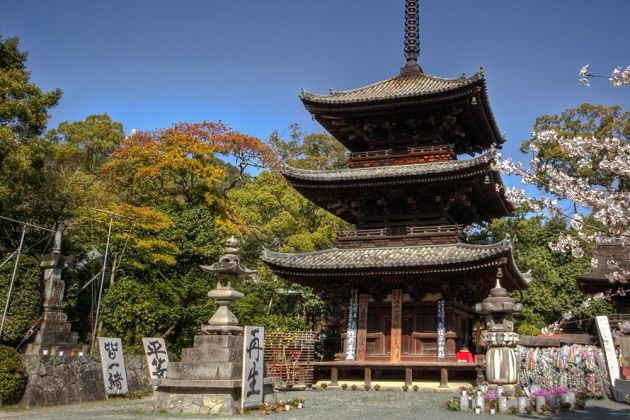 The city of Matsuyama is worth the name of original Japan that hides many sacred and ancient spots. One of these is Matsuyama Castle – a member in 12 Japan's original castles and also the most complex and interesting one. Although the original five stories were destroyed by lightning, there are three of them are still remained nowadays which serve as a large exhibition for Matsuyama's history and feudalism. From late March to early April, over 200 cherry blossom trees fully bloom make the castle ground become an ideal hanami spot.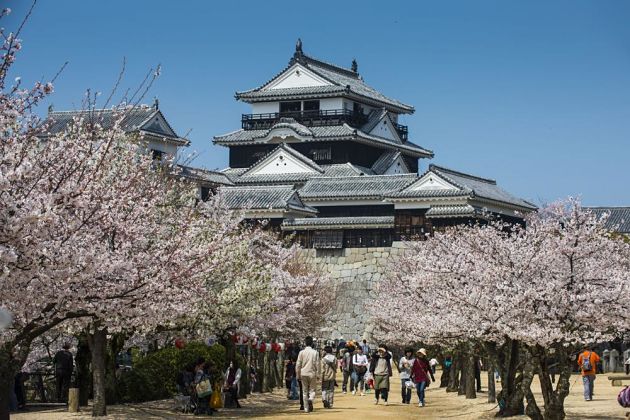 After that, visit Shikido Museum designed as a replica of Masaoka Shiki's former house who is a famous poet born in Matsuyama. Inside the museum, his photos, writings, and items are displayed. Standing on the grounds of a temple, visitors can witness one of the oldest extant stream trams is exhibited next to the museum.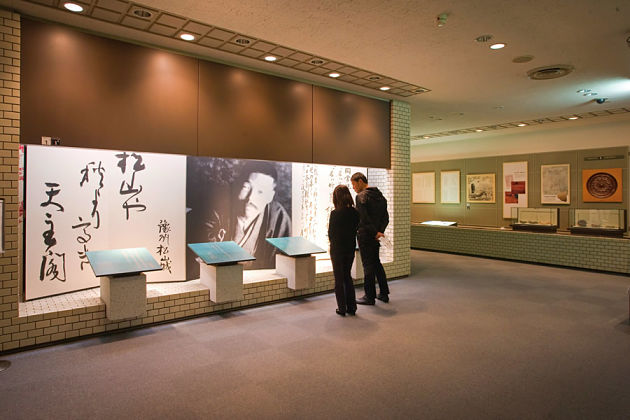 The final spot of this wonderful tour is Iyo Kasuri Gallery. Learn about Kasuri, a kind of Japanese traditional textile weaving under the guided of local artists. Half museum and half shop, enjoy your free time admire people dyeing and weaving to make interesting fabrics, and also pick up some idyllic souvenirs for your family and friends. The trip ends with a return back to port at a nice time.