Welcomed by our guide and driver, leaving Palopo Harbor behind to transfer to Toraja. After a scenic drive, you will visit the ancient village of Kete Kesu located in the heart of the highland. Over 400 years since it existed, the village has not changed at all. It serves as a living museum revealing the culture and traditions of Toraja people, especially the fascination with death showed in villager's funeral ceremonies.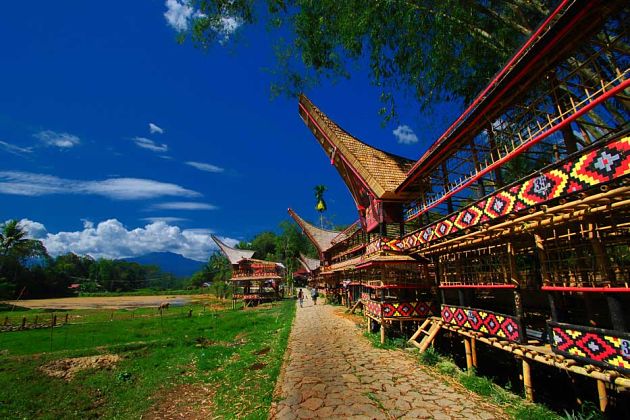 Head to Lemo burial site where known as the home of the spirits. Witness dozens of death body stored in open-air shelves amid in the steep rocks. Considered as the mixture of death, art, and ritual, Lemo cemetery is also home to wood or bamboo statues that said to embody the dead man's spirit. In Ma Nene ceremony hold annually, villagers will dress new clothes for the deceases.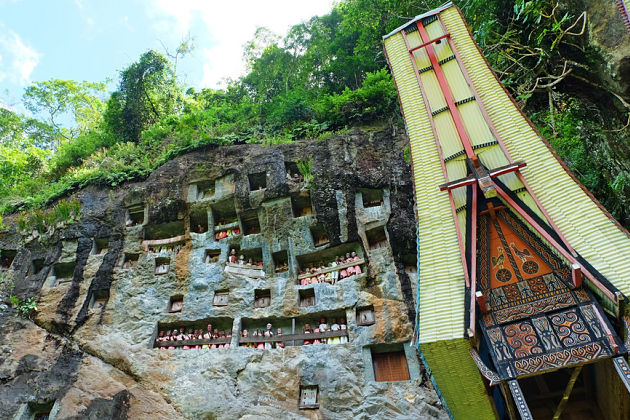 Then, visit Londa cave where you discover the dark tunnels and small cracks to see the unique conventionality of funeral the death. Rent an oil lamp, walk inside the caves, and jaw-drop at the chest containing bones of deceases. There are also skulls and bones scattered around the floor and hanging from the ceiling.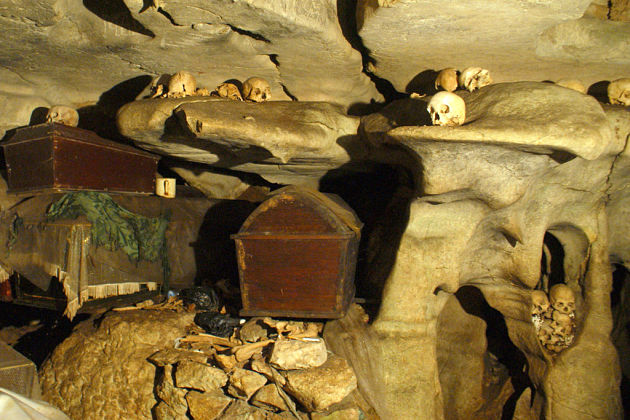 After the time exploring, enjoy a Toraja lunch at a local restaurant. Considered as a sacrificed animal, pork is an indispensable part in every meal. Same as their traditional practices, the local cuisine of Toraja is more rustic, inelegance, and pristine than many places in the world. The trip ends with a drive back to port.