Dominating the banks of the river in downtown Yangon for 2500 years, the Botataung Pagoda is enlisted in the city's most important temples.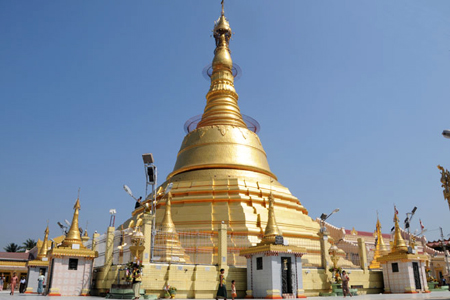 Despite being restored in 1948, the Botataung Pagoda has remained its original design. In the center of the Pagoda stands the main stupa surrounded by numerous minor stupas. The main stupa is the most unique character of the Botataung Pagoda. Unlike the other stupas which are solid and cannot be entered, this stupa is hollow and visitors can walk through it. Beside a sacred hair relic of the Buddha enshrined in this 40 meter high golden pagoda, there are glass mosaic walls, Buddha images and a number of fascinating chambers.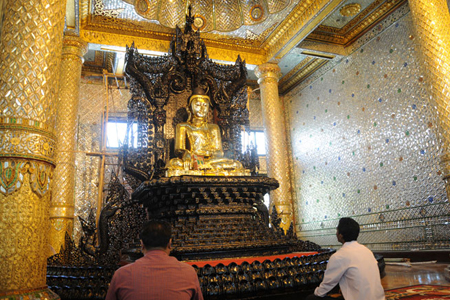 Following the walkway to an intricately decorated bridge crossing a pond, tourists will see the Nat pavilion. It holds an almost life size image of Bo Bo Gyi wearing colorful clothing, who is believed to be the Nat spirit guarding the pagoda.