According to information from Carnival Corporation & plc, this largest travel and leisure company in the world has signed an agreement with the ship building company – Fincantieri S.p.A. of Italia to build four new cruise ships. Two of them will be built for Costa Asia in China and one for Princess Cruise and one for P&O Cruise Australia.
One of biggest cruise shipbuilder Fincantieri will build four new ships for Carnival Corporation & plc in Monfalcone and Marghera, Italia.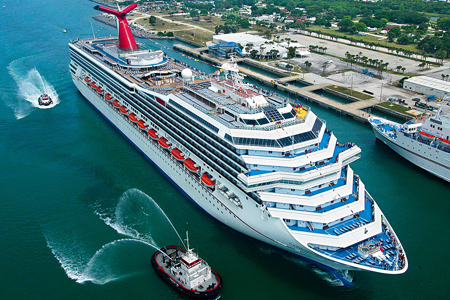 Two new ships which are 135,500 tons for Costa Asia can carry 4,200 passengers with unique design aiming at enhancing the overall onboard immersion Italy's style, friendliness, entertainment and culinary excellence. With the new ship order, the position of Costa Asia in the cruise market will be strengthened.
The new 135,500-ton P&O Cruises Australia ship will meet the ever-growing demand for cruises in Australia. It can carry 4,200 passengers, which makes it become the cruise ship having largest passenger capacity from the line.
The 3,560 passenger ship Princess Cruise with 143,700 tons will be featured luxurious facilities and specially designed to develop the brand. Passengers will enjoy luxurious services such as a soaring central atrium hub with multiple dining, entertainment and retail venues or Movies Under the Stars outdoor cinema.