Top Things To Do & See in Beijing Shore Excursions
Modernity and culture, Beijing has everything you need for a long-day colorful vacation. Beijing is modern. Beijing is home of a wide range of China's largest state-owned companies, home of the largest number of Fortune Global 500 companies in the world, the world's four biggest financial institutions, the major hub for the national highway, expressway, railway, high-speed rail networks, the second busiest airport in the world by passenger traffic. Bejing is cultural. There is nothing to say about this obvious fact! 5000 years of history, a wide range of historical monuments which are well preserved; tourists will need such a long time to possibly explore them all in their Beijing shore excursions from Tianjin port. Those are the reasons why this capital city is one of the must-visit destinations during your Asian shore excursions or simply your China shore excursions in particular. So, when tourists have to decide where they should visit first in a short time, what they should do when coming to this diverse city; a list of top things to do and see in Beijing is mentioned below to help tourists to choose.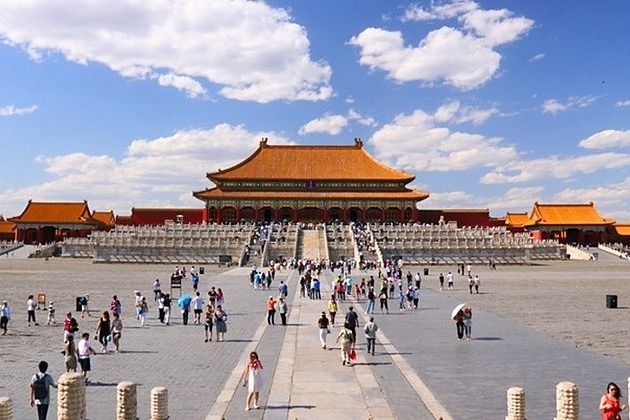 Explore the Great Wall
Great Wall is definitely the symbol of China that is famous worldwide for its unique and special. Being built by different dynasties, this Great Wall is 21,196 km long by one survey which makes it become one of the most impressive architectural feats in history. It will take a very very long time for tourists to walk through all. It is such a good news for tourists who go in Beijing shore excursions that Beijing is the best destination to witness the majesty of this outstanding Great Wall of China. Badaling and Mutianyu are the two most well-preserved Beijing which is highly recommended for your safety. You can have an authentic feel while you are walking on the way the other people walked in the past, you touch on every single historical stone which the ancient people took one by one to build this giant architecture. The most amazing feelings is when you stand on the highest spot you can reach, look back a long way you have walked through to be proud of yourself, look down to admire the overview of this religious city and its nature, or just stand still to feel the wind blow through your skin and tell you the story of its life. Nothing can be more convince until you experience it yourself – the feeling will make you speechless. That is the reason most the tourists choose this destination as the very first place in their Beijing shore excursions. Some of them even immediately go here right after the cruise ships stop at Tianjin port.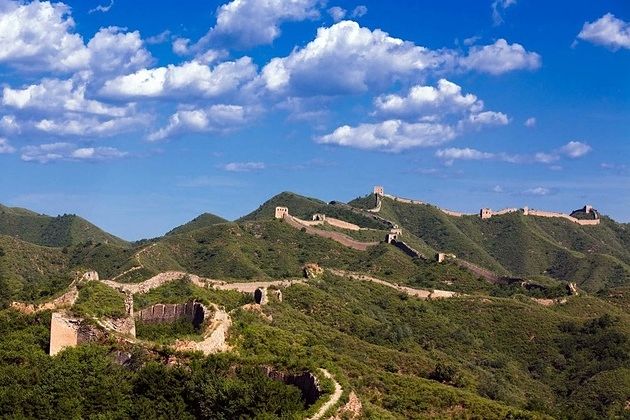 Discover the Ming Tombs
One more destination that you do not want to miss when coming to this 5000-years-of-history country is the Ming Tombs- the most well-preserved imperial cemetery region where the 13 emperors of the Ming Dynasty were buried. From ancient time, the Chinese people always respect their ancestors, their emperors which can be seen in the way they build the tombs. Being built in a carefully selected site – according to the Chinese feng-shui (geomancy) traditions, the 13 Ming Tombs not only have an ideal surroundings – mountains on three sides and a nearby river, but also the imperial Ming Dynasty life which including stone thrones, huge human and animal sculptures and other evidence of Chinese culture and traditions which makes this tomb area be listed by UNESCO as World Cultural Heritage. So the Beijing shore excursions will certainly help you to broaden your knowledge about the imperial tombs in China. You can immerse yourself in a green environment or hiking or exploring nature and be a part of royal life by visiting underground palaces, excavations – all the representing historic emperors of an ancient Dynasty, no reasons to miss these destinations! Tourists should also know that only 3 of the 13 tombs are open to the public with totally 3 different types of decorations to diverse your Beijing day tours from Tianjin port.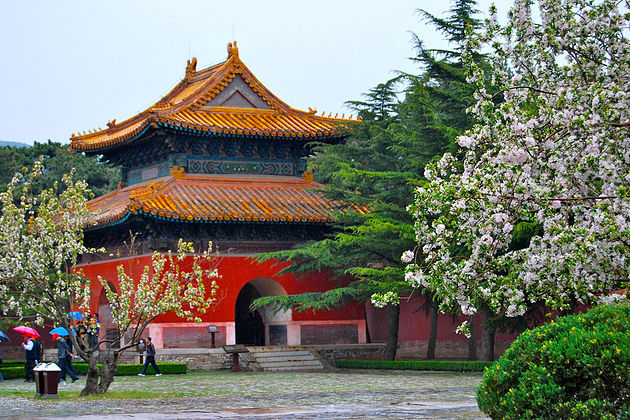 Immerse Yourself in the Ancient Atmosphere
Besides some significant destinations as Great Wall and Ming Tombs as listed above, a wide range of well- preserved historical monuments will absolutely impress foreigners. Forbidden City, Tiananmen Square, Summer Palace are some highly-recommended destinations to tourists. Why? Firstly, the Forbidden city which now houses the Palace Museum has everything you need to know about the home of emperors and the ceremonial and political center. Tourists will also have a chance to witness the traditional Chinese palatial architecture along with the influenced cultural and architectural developments in East Asia and elsewhere. No wonder why the Forbidden City is recognized by UNESCO as the World Heritage Site as the largest collection of preserved ancient wooden structures in the world. Secondly, having the meaning as "Gate of Heavenly Peace", the Tiananmen Square contains the Monument to the People's Heroes, the Great Hall of the People, the National Museum of China, and the Mausoleum of Mao Zedong – various attractions in one place. Moreover, being within the top ten largest city squares in the world, Tiananmen Square also has great cultural significance because it used to be the site of several important events in Chinese history. Lastly, tourists can definitely enjoy a life of royals members when relaxing in this palace thanks to a vast ensemble of lakes, gardens, and palaces. The UNESCO has declared this palace as "a masterpiece of Chinese landscape garden design" combined with artificial features such as pavilions, halls, temples and so on as an example for tourists to have the first glance about this outstanding palace. Depending on each tourists' interest, they can tailor-make their own Beijing shore excursions from Tianjin port to make sure that no interesting attractions are forgotten.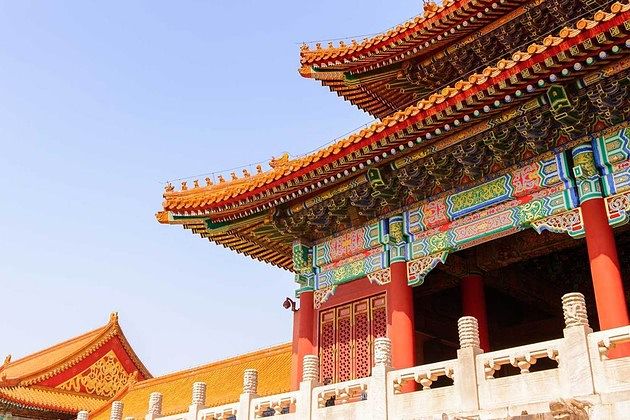 Explore Beijing Streets
After exploring all the destinations, tourists are suggested to have a walk on a street to fulfill their Beijing shore excursions from Tianjin port. Right at the first step tourists put on the ground, they can immediately smell the delicious taste of the Beijing roast duck which creates the brand for this city. This is the most popular dish and should be the first one you should try right away. Food lovers will find their decision of Beijing shore excursions is nothing but an absolute right one. Being the capital of China for centuries, Beijing is a heaven of various cuisine which is influenced by culinary traditions from all over China. Besides the most famous one – the Pecking duck, Chinese Dumplings, shredded pork or noodles with soybean paste will please your stomach! Or simply witness the diversity of building from modern to traditional one, see how the local people here communicate to each other, what they eat, what they wear – lose yourself a totally different culture.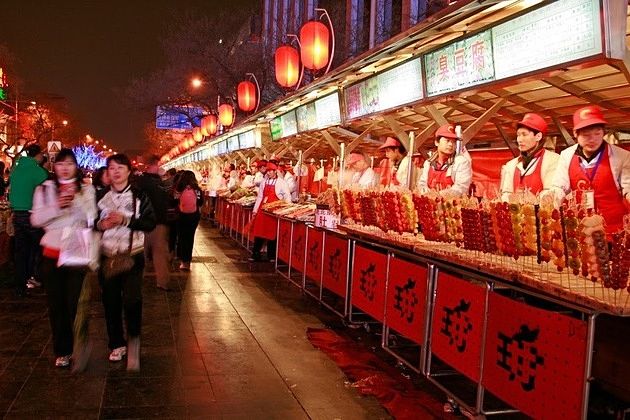 Experience the Peking Opera
Witnessing various historical monuments to please your eyes, enjoying delicious cuisine to please your tongues, so you why don't you make your Beijing shore excursions from Tianjin port more colorful by trying a brand new experience to please your ears and your eyes also – Beijing opera! Being regarded as one of the cultural treasures of China, Peking or Beijing opera combines music, vocal performance, mime, dance, and acrobatics.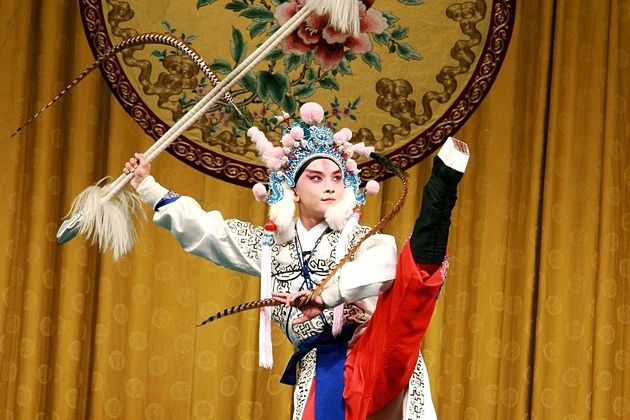 You will be impressed by their elaborate and colorful costumes as well as their skills of speech, song, dance, and combat in movements. If the monuments help you to know about the architecture and imagine how the ancient people lived and did normal activities in those destinations, this unique Beijing opera will directly tell you their stories!