Attractive destinations in Beppu shore excursions
Beppu is one of the most famous and attractive regions in Japan. You'll have spectacular and various experiences on Beppu shore excursions with a large number of monkeys, oceanic animal performances, the "hells" in Beppu and beautiful natural scenery in some unique and distinctive places in this province.
Takasaki Monkey Park
Takasaki Monkey Park is a spectacular destination being well-known as a small monkey kingdom in Japan. Located at the base of 628-meter Mount Takasaki, the park takes responsibility for controlling wild Japanese monkeys at first, but then it is a popular tourist place in Beppu shore excursions. Visitors will be mesmerized by some 1500 wild Japanese monkeys and be excited by playing, feeding and watching the monkeys very closely.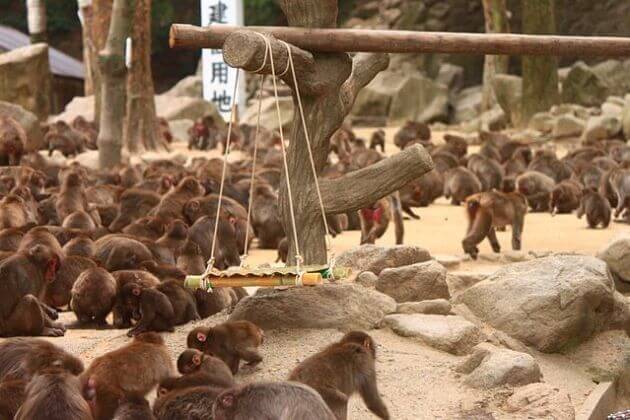 Umitamago
Umitamago or Marine Palace Aquarium is a large aquarium in Kyushu and the most visited aquarium in Japan. Inside the aquarium, there is a wide mix of different species represented with arctic, ocean and river tanks. Overall, the most interesting spot is its reasonable size and well decorated outdoor displays with oceanic animal performances. The stars are walrus, penguins, dolphins, seals and other animals capturing the audiences' hearts every time they appear.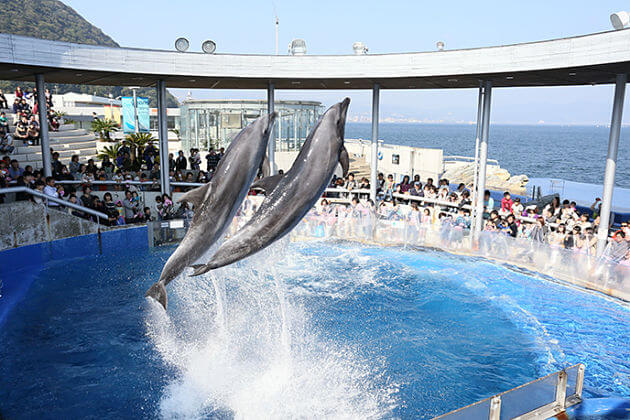 Chinoike Jigoku
Beppu shore excursions are famous for the world's second-largest underground hot water amount. One of the hot waterfalls is Chinoike Jigoku, the "hells" of Beppu. A pond of hot, red water makes Chinoike Jigoku extremely different from others and attracts most visitors annually. Coming to this red-hot waterfall, you'll be fascinated by its beautiful scenery and unique color like a true hell which makes you feel a little scared firstly but interested later.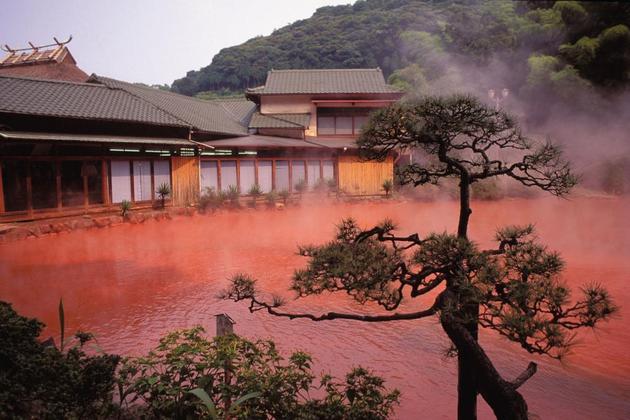 Beppu Ropeway Station
Just taking 15 minutes from the port, you can reach Beppu Ropeway Station and witness the whole beauty of Mount Tsurumi. The Beppu Ropeway takes you nearly 800 meters up the steep slopes to a small park in about 2 hours. On the ropeway, you'll admire panoramic views of Beppu and Oita City, the color change of Mount Tsurumi and Mount Yufu through seasons. You can visit this place whenever you want because each season brings a particular feature for these mounts and certainly, you'll never ever forget this experience.