The three ideal destinations for this Coron Island Escapade Tour are the Malcapuya, Banana and Bulog Dos. They are home to the most splendid waters and beaches in the Coron Palawan. If you've desired a journey escaping from the hustle and bustle of this city, and finding a tropical hideaway far removed from all the fuss & muss of modern life, so Coron Island Escapade Tour is an ideal choice for you.
Upon arrival at Coron cruise port, you will meet and greet at the port with local guide & driver who will assist you to your boat transfer, start your Coron Island Escapade Tour.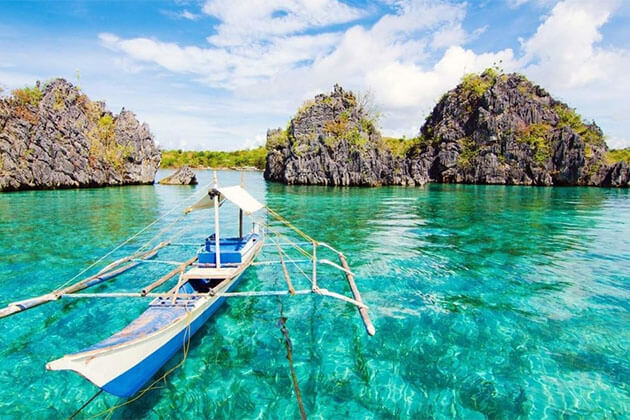 We first visit Malcapuya Island, a completely remote and undeveloped island escape in Philippines. Malcapuya is one of the most idyllic islands near Coron. It is a small destination with sparsely populated, it offers visitors an unbeatable tropical experience.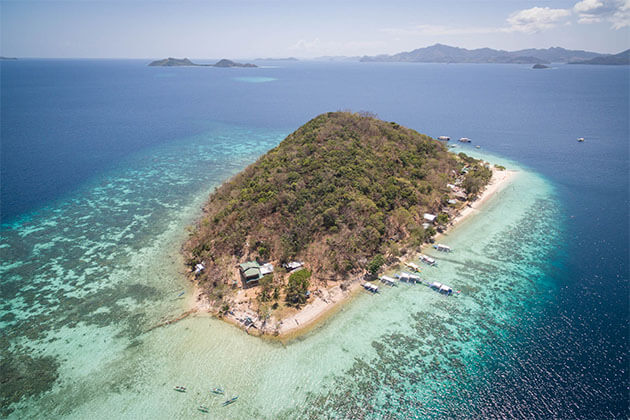 Continue the trip to Banana Island before Bulog Dos, which both are closely located next to Malcapuya Island. Banana island is currently a spectacular place to enjoy a day. It is the longest stop to accommodate lunch, visitors are able to relish in many different outdoor activities in this island. The last stop of the three ones on the Island Escapades Tour is Bulog Dos. The name "Bulog" literally means bald, it describes the shape of the mound that resembles that of a bald head. Be mesmerized by the nice white sandy beach and revel in the dazzling marine life of Bulog Dos island and take a walk on its powdery white sand bar.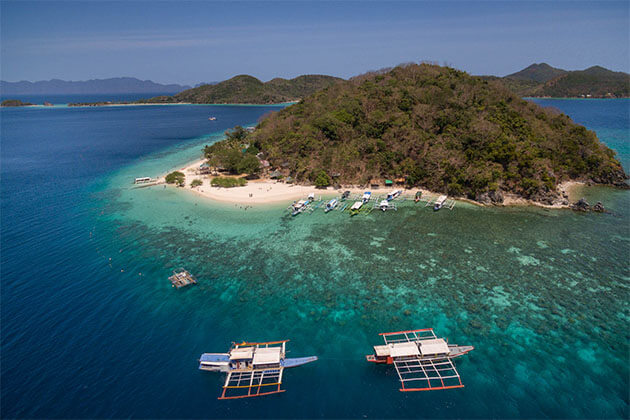 The Coron Island tour ends with a transfer back to port.