This Coron Island shore excursion is enriched with its towering gray limestone cliffs, blue-green lakes, numerous coves, blue lagoons, and an ancient shipwreck lying deep under the sea. It is among those few places declared as country's marine reserves thus making the town and its surrounding area protected.
Tour Code:
Duration: 6.5 hours
Start/End: Busuanga port/ Busuanga port
Highlights: Siete Pecados, Kayangan Lake, Beach 91, Skeleton Wreck, Coral Garden, Twin Lagoon and CYC Beach
Tour Customizable: Absolutely! (Tell us your specific requirements in the inquiry form)
Tour Category: Coron Island shore excursions
Full Itinerary
Inclusion & Exclusion
Meet your guide and driver at Busuanga Island port and step by step explore every inch of Coron Island. Take your first step to Siete Pecados – one of the best snorkeling spots in Palawan and also an underwater bliss for adventurers exploring marine biodiversity. Nest, head to Kayangan Lake well-known for its photogenic scenery. The water is amazingly clear and clean that even fishes underwater can be seen from dozens of meters high.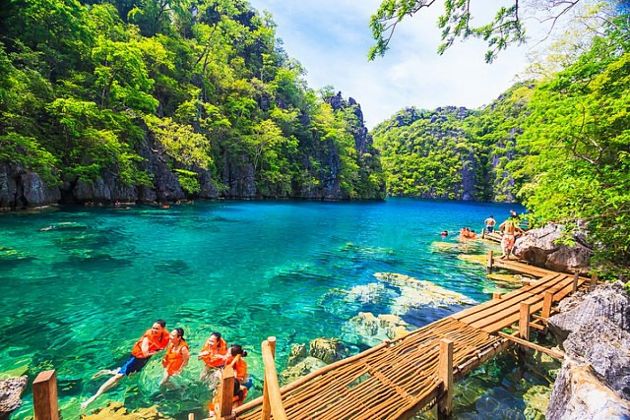 Then, visit Beach 91 where hides a story behind its name. People said that there was a group of explorers named "Batch 91" found the beach as the venue of their union, and its name was born. Stop over for lunch on coastal wooden huts connecting together with idyllic bridges.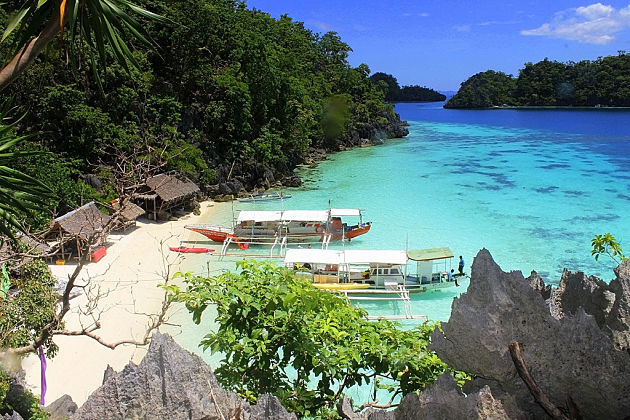 Transfer to the star of this Coron Island day tour, Skeleton Wreck, one of the best diving spots not only in Palawan but also in the world. Down over 10 feet under the crystal clear water, besides coral reefs and other tiny sea creatures, there is an ancient Japanese shipwreck laying for years. Moreover, when snorkeling or diving at Coral Garden, play with fishes and sea turtles swimming around you. Be careful with jellyfish and sea urchins living on the bottom.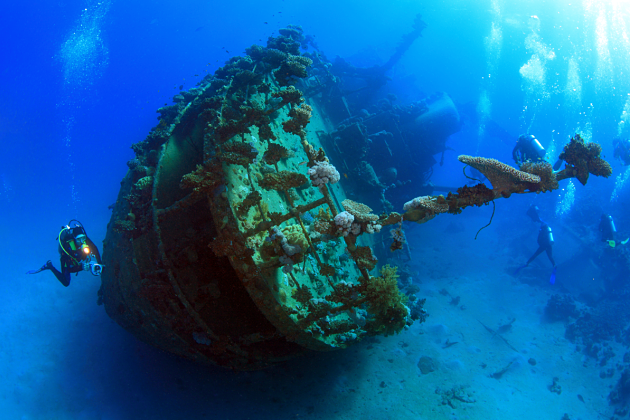 Move on to Twin Lagoon. Your boat docking at the first lagoon and then explore the second one hiding deep inside that can be only accessed under a small crevice of the huge rock. Marvel at the unspoiled beauty of its surreal paradise, and then enjoy your free time relaxing at CYC Beach means Coron Youth Club. Trip ends with a drive back to port.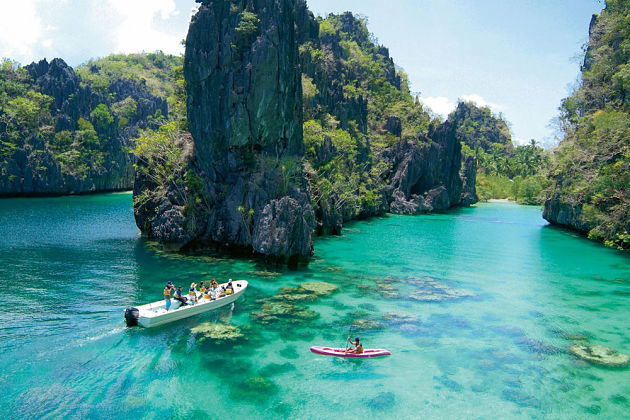 What's included?
Use of boat transfers for island tour
Local Guide (Boatman)
Entrance fee
Lunch
Snorkeling Mask
Free one bottled water
What's excluded?
Meals & Beverages
Tipping & Gratuities
Other incidental charges that are personal in nature