It must be a dozen reasons for the slogan "Tokyo city never sleeps". When night falls, Tokyo appears in a strange way which is non-stress, non-in-a-hurry as it's in daylight. Tourists can get a chance to dig themselves in Tokyo tour at night. After dusk, there have so many recreational activities for visitors to indulge in Tokyo shore excursions like partying, dining, or even chilling out. Here are some interesting activities and things that we have referenced from Asia Shore Excursions would like to recommend to travelers to immerse in Tokyo nightlife.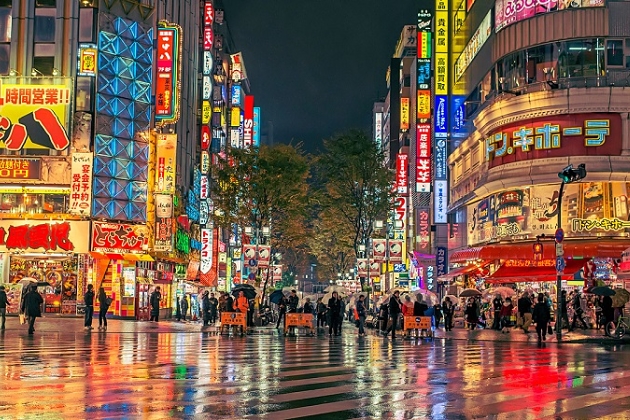 Experience Tokyo Night Views
After sunset, Tokyo transforms into another Tokyo, which is full of bright lights. In Japan, in many tall buildings open till 22:00, they provide Tokyo tourists the marvelous points to observe lovely night views. In addition, tourists can firmly find some better views in several skyscrapers including the best seats and savory foods, and peccant Tokyo night views. We have already mentioned some useful information below for your Tokyo Tour at night.
Tokyo nightlife districts
The first thing travelers must do is searching some information involved places which is both pretty fascinating and convenience to visit. We would recommend you some well-known nightlife districts in Tokyo, which are Shinjuku, Shibuya, Ginza, and Roppongi.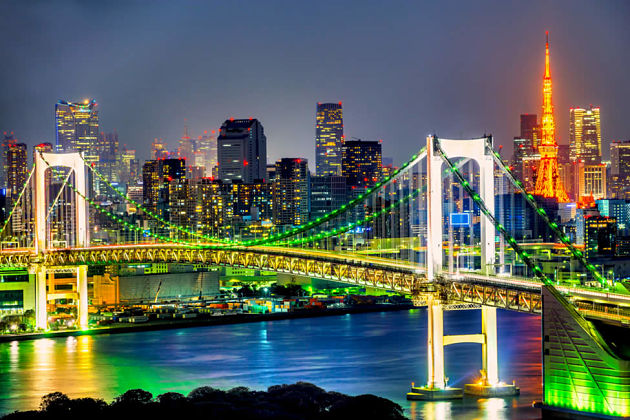 Tokyo night walk
Wander in every corner of the Tokyo's street at night, we have obviously seen a stranger Tokyo. Stroll along the street, we catch the charming temple at Asakusa full of dimly illuminated lanterns. The temple grounds are often open and as a result, it becomes a popular place for tourists at night. Another place for those who are looking for peaceful moments among the rush pace of daylight life is the waterfront area of Odaiba. In here, tourists are overwhelmed by the vibrant light of Rainbow Bridge and many other neon lights as well.
Winter illuminations
An awesome place for tourists who have itinerary around Christmas, Winter Illuminations become an attractive destination in Tokyo tour. In detail, although these illuminations are performed from November to around Christmas or New Year, there stands some kept until Valentine's Day in February. Here is a list of place taken place the national illumination events such as Shiodome, Shinjuku, Tokyo Midtown, Roppongi Hills, Shibuya Ao no Dokutsu, and so forth.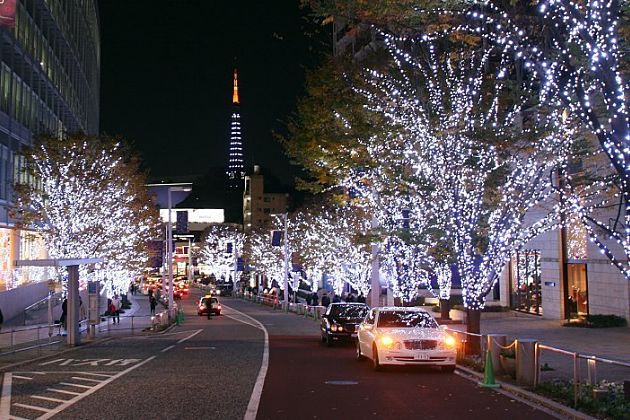 Tokyo Food Tour at Night
We cannot deny the essential role of dining in night activity during the trip. In Tokyo, it is easy to find the myriad type of ding spots, from normal restaurants to the traditional Japanese cuisine. Besides that, it seems difficult in categorizing dining locations due to its popularity, but we suggest some places: Asakusa provides many old-fashioned izakayas with an authentic traditional Japanese feel. Travelers can get the top floor restaurants in the high building in Shinjuku, Shiodome, or Tokyo Station. Yurakucho is a not-too-bad place for trippers in Tokyo nightlife experience. If you want somewhere unique, you should visit the themed restaurants in Tokyo, for example, a prison-themed restaurant in Shibuya, a ninja-themed restaurant in Akasaka, or a vampire-themed café in Ginza.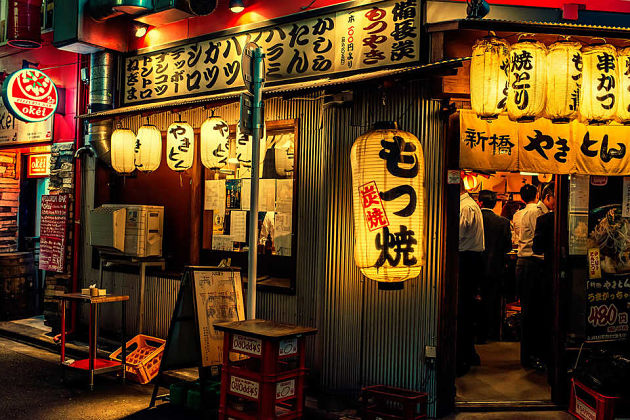 Other Highlights in Tokyo Nightlife
Tokyo, the capital of Japan, owns a countless number of concert halls, theater venues, and the myriad of other recreational things to join. If tourists are not interested in cultural fields, they can dim themselves in the game centers or sports available here.
Tokyo nightlife in Shinjuku
Shinjuku, the first name you should mention if you want to undergo nightlife in Tokyo tour, is best known for three nightlife spots. The first nightlife spot is Kabukicho, the largest Tokyo's red light district, the second one is the Golden Gai, which has many cozy and unique pubs. The last one is Omoide Yokocho, in which all the nostalgic Izakaya alley would be backed. Your experience Tokyo nightlife will be greater if you taste local dishes at several traditional bars.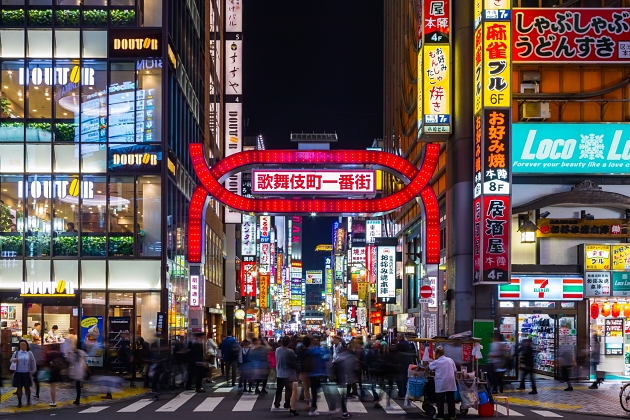 Tokyo museums and theme parks
While the fact that most of the museums in Tokyo usually close around 17:00-18:00, there have some museums and aquariums closing later such as Mori Museum, Sunshine International Aquarium, Sumida Aquarium, and Maxell Aqua Park Shinagawa. Concern theme parks, we suggest Disneyland and DisneySea, which open till 22:00 and thus they are so suitable for experience at night. Moreover, it requires passports to get a discount on most evenings. One more suggestion is an indoor park, Tokyo Joypolis at Odaiba is an amazing place for most visitors.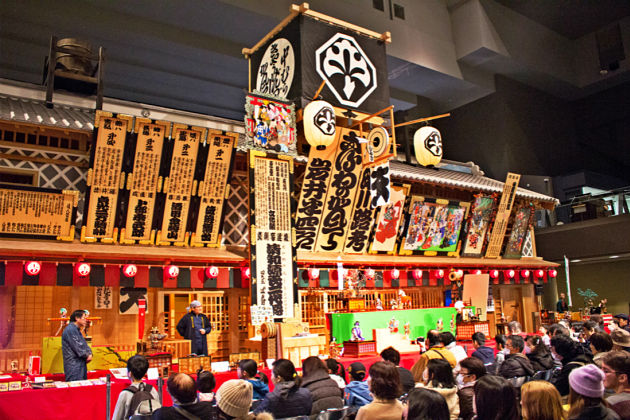 Baseball Games in Tokyo
Baseball is quite popular in Japan, and it is seasonally held in Tokyo. Mention baseball games, we cannot forget Tokyo Dome, the largest baseball stadium, Tokyo Dome is the host of Yomiuri Giants and Jingu Stadium is home to Yakult Swallows, nearby Harajuku and Shibuya area. Therefore, if your Tokyo Tour is close to this, do not miss an opportunity to watch the greatest baseball matches.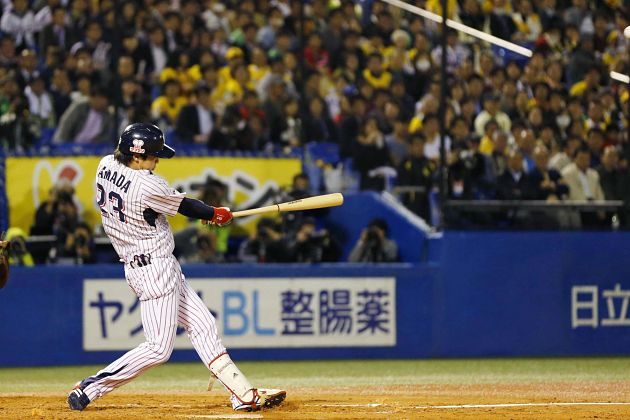 Observatories in Tokyo
There stands a lot of places to observe the panoramic picture of Tokyo at night. Stand at the floor restaurant of any skyscrapers, visitors will be enchanted by the view of the city, it looks like a jewel box. This is some of the most recommended observatory decks that visitors shouldn't miss in Tokyo.