Upon reaching Larantuka port, your guide and driver will pick up and transfer you to the first place in the trip – Larantuka market. Arrive at the morning market, where the real economic activities of the people are taking place. Witness what people eat, there are agricultural and fishery products sold in the market.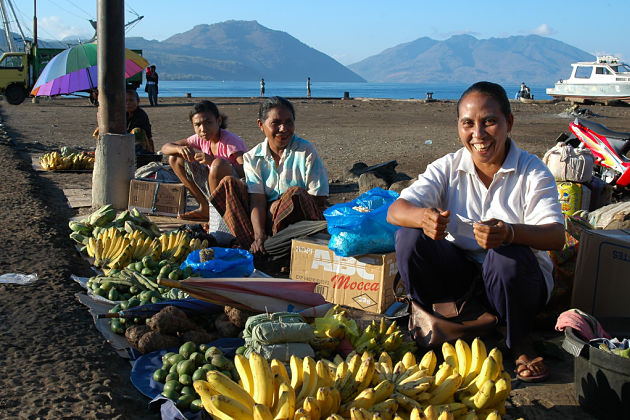 Afterward, drive to Lewokluok, enjoy a scenic walk to the village and visit local's house where about typical traditional textile of Lewokluok. This place is the center of Ikat weaving which incorporates small cowrie shells into the fibers to make a unique effect on fabrics. Pick up some samples as interesting souvenirs reminding about a wonderful Flores trip.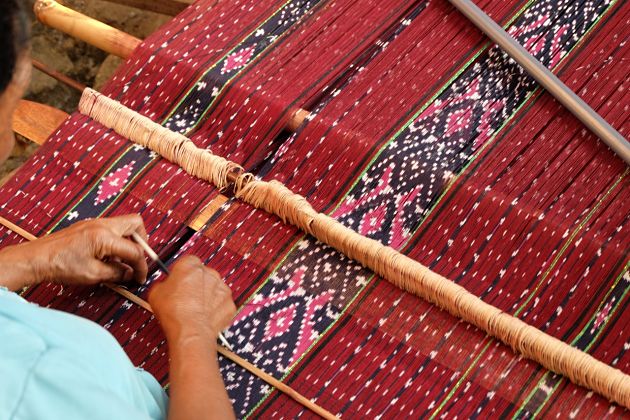 Then, head to Korke – it is a genuine sacred place for Lamaholot ethnic. You can call it as shrine as herein Korke various communal rituals are held. There is a compound fenced with volcanic stones in horizontal position whilst the standing ones are representing the supporting clans. Korke itself is built in a roofed construction without walls.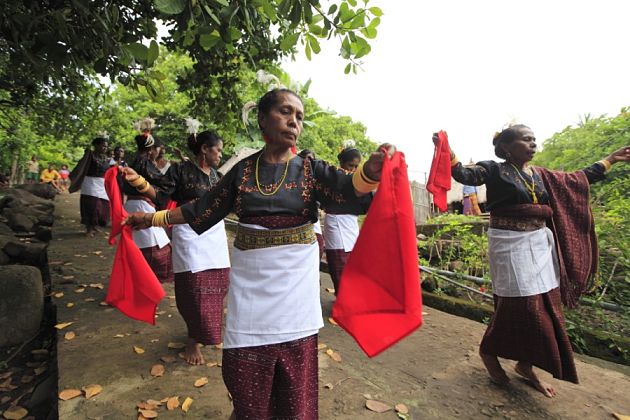 On the drive back to Larantuka, stop at a photo spot in Mokantarak for the beautiful panoramic view at the west side of Larantuka with soaring Mt. Ile Mandiri on the left and deep blue Oka bay in the foreground with Solor and Adonara islands at the other side. Don't miss the chance to capture magnificent photos! The trip completes with a drive back to Larantuka port.