This little gem gets mentioned in most guidebooks as one of the fascinating spots in most popular Bangkok shore excursions, but the Jim Thompson House is off the beaten track.
Born in Greenville, Delaware in 1906, James Harrison Wilson Thompson first came to Thailand as part of the OSS during the World War II. After that, he moved to Bangkok. Seeing the international potential of the silk weaving in Thai, Jim Thompson was considered as the Westerner reviving the lost art. Thus, Thai called lovely legendary "farang". However, after the vacation with his friend in the 1960s, people didn't see him again. Until now, it is still a mystery.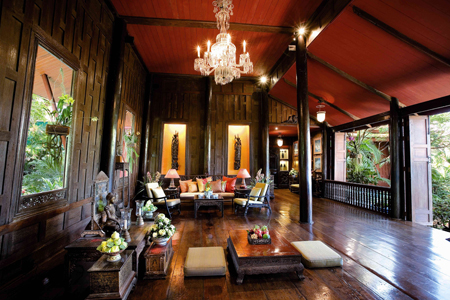 Surrounded by a jungle-like setting, the house boasts a very traditional fashion along with the influence of Western. Built by teak without using nails, Jim Thompson's house showcases the interesting Thai technique. The whole six-building of the house is covered by typical Thai curved roofs and tourists will see elevated first level and slightly leaning walls which are essentially in Thai architecture. Upon entering the house, tourists immediately get a feel for the Jim Thompson's detail and nostalgic flair. There are many statues of Buddha, Italian tiles and a Belgian chandelier in the house, and don't skip the fine Benjarong porcelain in the Jim Thompson's kitchen and the Jim Thompson Center for Arts to see temporary exhibits.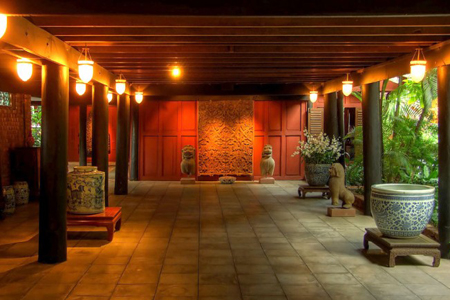 Amble around the house and admire the excellent collection of famous "farang" in the heart of vibrant Bangkok. Furthermore, if you love silk products, this spot definitely delights your Bangkok shore excursions and day trips.