Marble Mountain (Ngu Hanh Son) is a cluster of 6 limestones and Marble Mountain emerging from sandy beaches, over an area of approximately 2 square kilometers. The mountains named after five elements including: Kim Son (Mountain of Metal), Moc Son (Mountain of Wood), Thuy Son (Mountain of Water) – highest and most beautiful mount, Hoa Son (Mountain of Fire) with two mounts and Tho Son (Mountain of Earth), located km south of Danang on the route to Da Nang and Hoi An shore excursions. On 22nd March 1990, this scenic area was recognized as Cultural & Historic Vestige by the Ministry of Culture (currently the Ministry of Culture, Sports and Tourism).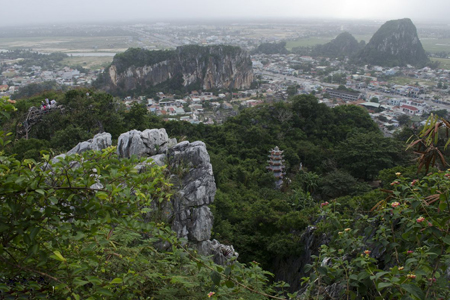 The caves in the complex are still holding many secrets from the past when this area used to be a relaxing destination of US soldiers on Non Nuoc Beach (also known as China Beach). A mountain is also a sacred place consist of many Buddhist sanctuaries, pagodas, and temples with some leading to the summit which offers stunning panoramic views of the area.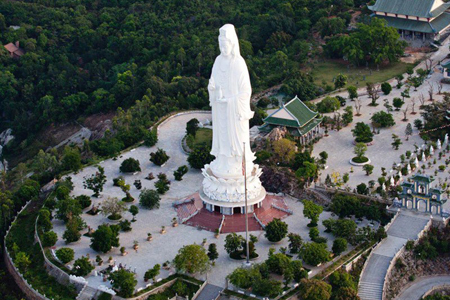 Climbing up the Marble Mountain is an interesting experience included in Da Nang shore trips providing an impressive view of Non Nuoc Beach. Thuy Son – the Mountain of Water is home to 17th-century pagodas and several caves which are worth to see after hiking up steep stone steps to Tam Quan Gate. The 18th-century Riverview Tower is on the side of the gate offering a fantastic viewpoint to Mountain of Metal and the coastline.