Start your Penang shore excursion with pickup by your guide followed by a short ride through the hills where you will enjoy the lush greenery of tropical rainforest, dotted with fruit orchards and spices. Stop at a street stall and be introduced the many varieties of fruits and spices produced from the local farmers, and learn how the rubber tree is tapped. Drive to a valley with clusters of traditional Malay villages and paddy fields, and feel the tranquility of this beautiful area.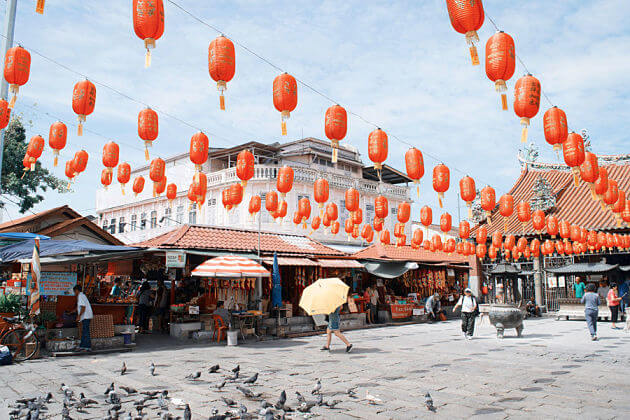 The first included place is a centuries-old temple called the Snake Temple, which is home to several pit vipers. Some say the Penang Snake Temple is a misleading moniker because it's not a pulse-quickening place to explore – after all, when you hear about a snake temple, most people expect pythons coiled around effigies and rattlers jangling away. Instead, the temple is a tranquil spot. At the entrance of the temple there's a big incense burner which fills the main prayer hall with 'smoke': the incense that wafts through, acts as a tranquillizer, making them appear motionless, even asleep. At the back of the temple is a snake 'pool' filled with fruit trees – take a closer look at the trees to see snakes coiled around the branches.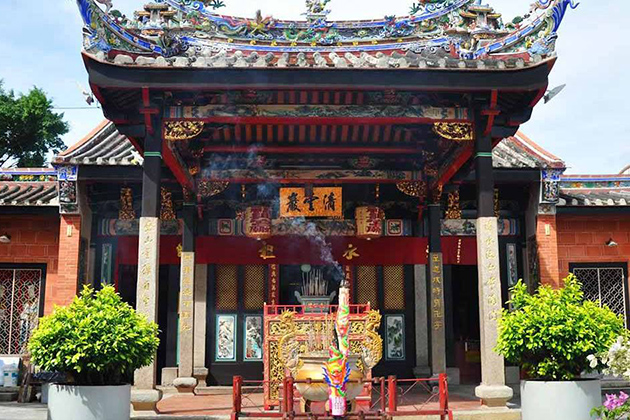 After leaving the Snake Temple, head to George Town, labeled a UNESCO World Heritage Site for its unique architectural and cultural townscape unparalleled in East Asia. Your guided city trip begins with a visit to a Burmese Temple, where you'll want to take photographs of the incredibly decorative and colorful entrances. Devotees have contributed many statues of Buddha, so his serene-faced image can be found at almost every corner in different meditation poses. The walkways have a series of panels with beautiful murals depicting scenes of the journey of Prince Siddharta dressed in typical Burmese fashion achieving Nirvana and becoming Buddha.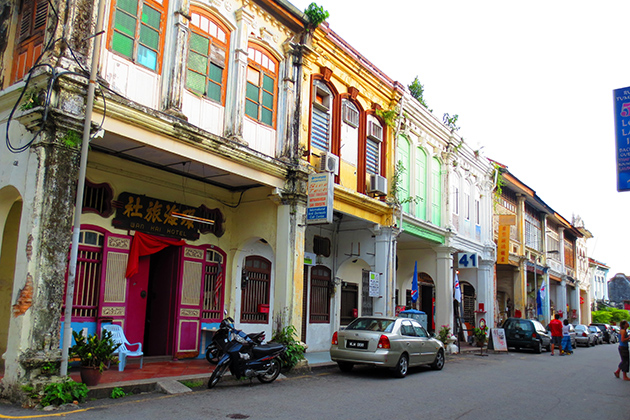 Then, you move to Thai Temple. Draped in a gold-leafed saffron robe, the sprawling statue was erected as a monument to signify Buddha's final resting position at his death and symbolizes his detachment from worldly matters. Inside the yellow-and-blue temple, witness the grandeur of a gold-plated reclining Buddha measuring over one-hundred feet in length.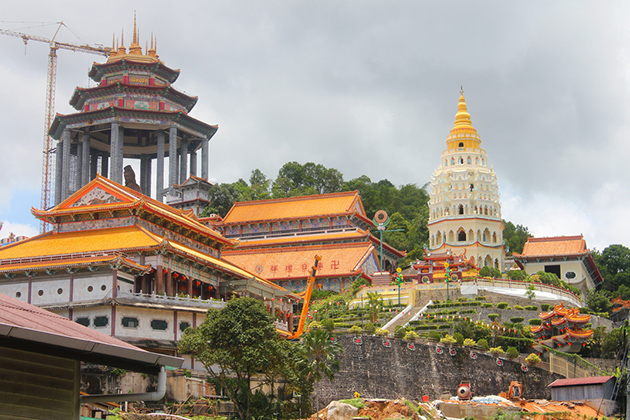 Your trip continues to Penang's State Museum. A bevy of information about the local cultures and ethnicities and their historical impact on Penang is shared. It houses national and state treasures that include a collection of Baba Nyonya porcelain, furniture, jewelry, and costumes as well as eight oil paintings by Captain Robert Smith. Then, your guide will take you to Fort Cornwallis, the largest standing fort in Malaysia. It is a surreal experience to hear the 1812 Overture playing over the speaker system while a Malaysian man dressed in full British regalia stands at the gate. A bronze statue of Captain Francis Light stands near Fort Cornwallis' main entrance. Inside the fort are prison cells, barracks, munitions storage areas, a harbor light once used to signal incoming ships and the original flagstaff. You can also see several old bronze cannons inside the fort including Seri Rambai, which is popularly regarded as a fertility symbol. Locals often place offerings of flowers and joss sticks at its base.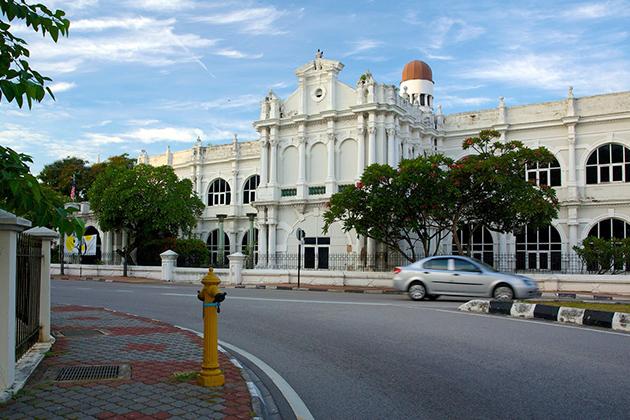 Another highlight of your trip is the Clan Jetty, a gorgeous waterfront society where small homes rest on wooden stilts over the water. This century-old water village provides captivating views of the Penang Bridge, the second largest bridge in Malaysia. When you want to take pictures, then wait for sunset – the splash of orange contrasts beautifully with the turquoise-blue sea and it makes for an even more spectacular shot when you can get a shot of a sampan in the foreground. Your guide will then take you on a slow scenic drive through various popular cultural spots. See Little India, home to the oldest Hindu temple in Penang, and Chinatown, a bustling street full of distinctive stalls and shops.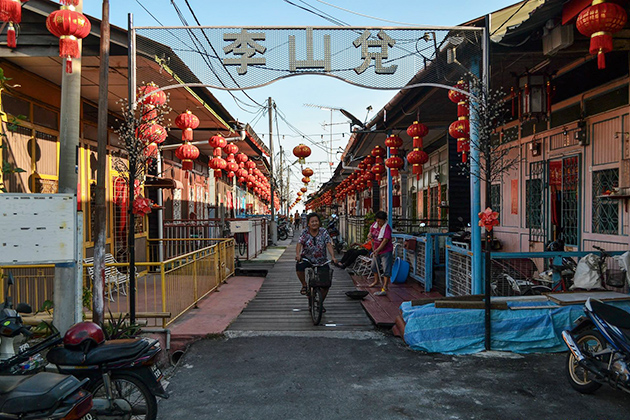 Then, arrive at one of the most beautiful places in Malaysia, The Street of Harmony. This picturesque street draws together the town's four main religions and provides quick insight into the island's different communities. You'll see the First Anglican church built in Southeast Asia. Right down the street is the Goddess of Mercy Temple, a Hindu temple, one of Penang's oldest surviving buildings showcasing a decorative tower with thirty-eight impressive statues. You'll also see the Kapitan Keling Mosque, a strikingly elegant building mixing Colonial and Moorish architecture. The trip finishes with turning back to Penang port for next shore excursions.