From 2012 until now, has been increasing, we see a constant increase in both the number of tourist voyages to Vietnam, Asia, and the number of Asian ports, which is considered as a destination for thousand cruise passengers. The Vietnam seaports, in this context, also host more and more cruise ships.
2015 will certainly go down in history of international cruise tourism as a year that Asia sets a record of the volume of cruise travellers, in which China is main driver of passenger growth, after reach 1,4 million tourists in 2014.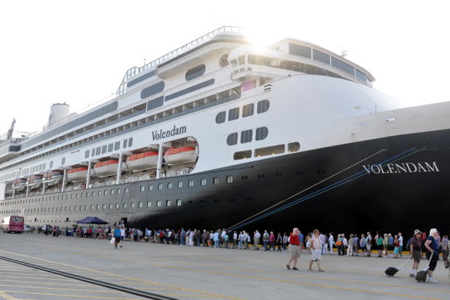 According to the Cruise Lines International Association (CLIA), 52 cruise ships offering 1,065 in Asia seaports with a total capacity of 2.17 million passengers in 2015. However, by a CLIA's study – Cruise Market Watch, the number of cruise travellers in Asia in 2015 will be 1.891.200 (8,5% of worldwide sourcing of passengers).
As reported as this association, there are 18 countries in Asia with ports as destinations for many cruise ships. Japan and Malaysia welcome the most port calls, 646 and 580 respectively, followed by South Korea (377), Singapore and Thailand (374).
The study also shows that the majority of cruise passengers Asia are relatively young, at age 42, married, educated.
Used to be the main driver for low-cost air transportation performing well in Southeast Asian country, the middle class with good steady incomes has also been the major market for cruise travel agencies.
More and more tourists with tight budget for travelling choose cruise tourism in Southeast Asian countries such as Singapore, Malaysia, Thailand and Vietnam.
In the north, the top destinations are Japan (two main ports are Fukuoka and Nagasaki) and South Korea (the top cruise ports are Jeju, Seoul, and Busan).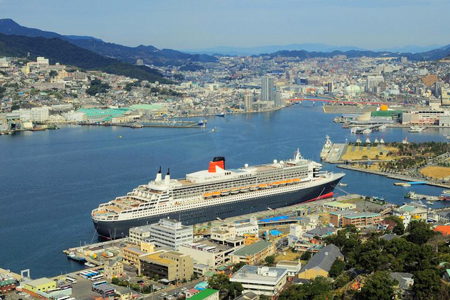 But China is the largest cruise passenger's exporter in Northeast Asia. In contrast, Hong Kongers prefer travelling to Taiwan, Okinawa and Kyushu.
Especially, the TTG Asia says that the international cruise tourism has offered some luxury and expensive maritime packages to serve the super-rich.
You love cruise travels and also want to watch F1 Night Race in Singapore? Please know that Four Seasons Hotels and Resorts Asia-Pacific recently designed a mighty US$100,000 package anchored on the F1 race in Singapore. A 10-night, three-destination adventure for two pax, sold on a first-caller basis which takes the pair to its Bali resort for three nights, followed by four nights in its Singapore hotel and a three-night pitstop in its Maldives resort post-race.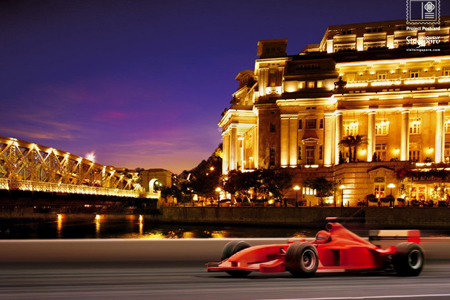 Luxury planners who missed selling the Four Seasons package can turn to Quintessential Collection Vietnam's US$20,000 package available till December 22 to visit… Vietnam. If buy this package, tourists will stay in the Sofitel Legend Metropole Hanoi, embark on Paradise Peak, transfer by Bentley or Rolls-Royce, have cordial talk with well-known scholar Phan Thuan An in his home, have portraiture of yourself by a talented Vietnamese painter, sail on Saigon River,…
"Anyone can visit Hue, but to understand it and know it on any sort of meaningful level, you have to talk to the right people," said Phan Trong Minh – Director of La Residence, commented.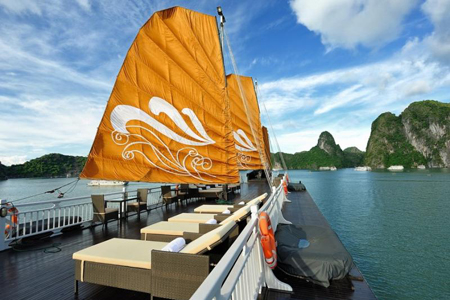 And Jim Sullivan – Director Quintessential Collection Vietnam, said: "Increasingly, there is a cohort of travellers to Vietnam that wants to travel in a Rolls Royce or a Bentley, that has the resources to indulge in Vietnam's most refined opportunities, and that wants to interact with some of the country's most compelling personalities."
"In serving the budget-minded traveler, Vietnam does a really good job – and a great job on the high-end. We're trying to fill another niche with this package – a niche that's just opening up as Vietnam matures from a stop on everyone's bucket list to a holiday destination."
He believes 15-20 of these packages will be sold. You can find the properties that are the best in Vietnam but among the best in the world. The days of Good Morning, Vietnam are over."
Indeed, Vietnam has clearly appeared on international cruise tourism map. Recently, the Cunard royals – a high reputation company (175 years old, has started receiving booking the round-the-world tour on the Queen Elizabeth II, which lasts 120 days at the price of $ 20,000 / person.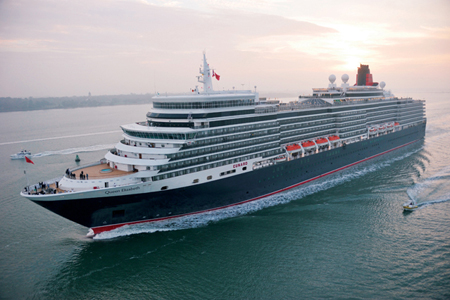 With a capacity of 2,068 guests, the ship will depart from Southampton, UK in 07/01/2017, across the Atlantic to New York, to Fort Lauderdale and then through the Panama Canal to the Pacific Ocean.
Before the end of this voyage in Southampton in December 05/08/2017, the Queen Elizabeth II will visit a total of 39 ports in many countries, including South Africa, Namibia, Australia, New Zealand, Sri Lanka, Malaysia, Singapore, China and Vietnam.