Explore one of 7 New Wonders of Nature by this Palawan shore excursion to Puerto Princesa Subterranean River National Park. Enjoy the boat ride through the first among eight kilometers Underground River, and witness the wildlife world inside the caves.
Welcomed by private guide and driver and then transfer to Sabang Wharf for a departure to Puerto Princesa Subterranean River National Park. On your way, gazed at the spectacular panoramic over Ulugan Bay and the karst limestone stones scattered around the Bay. Prepare your mind for being overwhelming with the beauty of nature.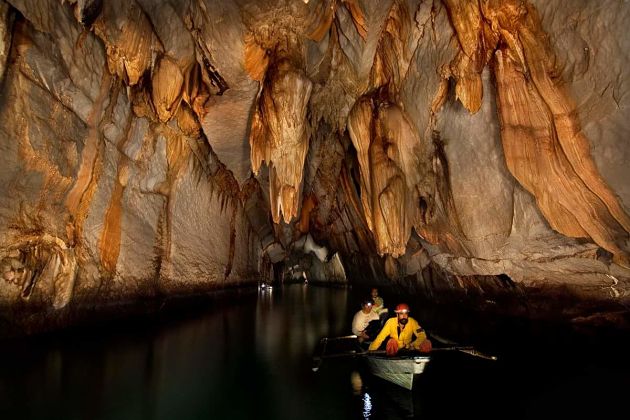 Be listed as one of the New 7 Wonders of Nature, Puerto Princesa Subterranean River National Park is home to an impressive cave system which secretly hides an underground river making up the second name of the park. The entrance is inside a stone cliff uniquely half submerged by saltwater leading to the long tunnel underground with different-shaped rock formations.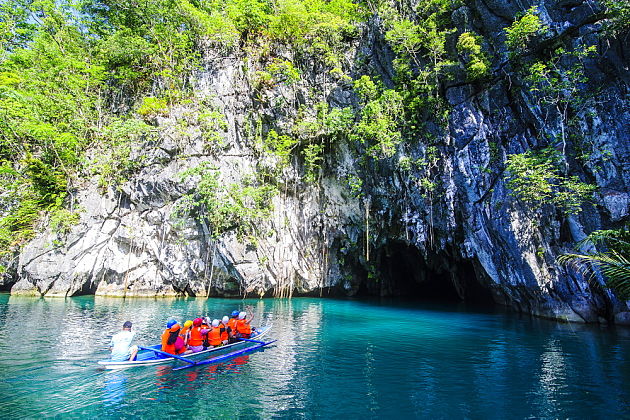 Known as the Underground River with the length of over 8 kilometers – the longest navigable river in the world, expect to witness a remarkable scenery when stretching out in the darkness. Remember not to open your mouth when head up, "water" falling down from the top are products made by thousands of bats living inside the caves. The trip ends with a drive back to port.