Set your food on Zhoushan Island to enjoy a breathtaking landscape of this island and soak into the sacred atmosphere in the chain of temples here. This Zhoushan shore excursion will be fulfilled with a visit to Grand Guanyin Statue, Temples of Mount Putuo. Puji Temple, Fayu Temple, and Huiji Temple.
Upon arrival at your cruise terminal, meet your savvy local guide and driver who'll take you to Putuo. Start your tour at Mount Putuo which dominates a small rhomboidal landmass with a total area of about 4.8 square miles. The mountain is one of four in the country that are held sacred by Buddhists and it was here that over the centuries a large Buddhist community evolved.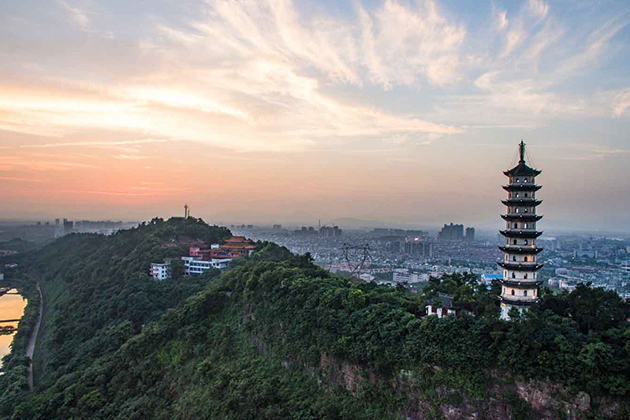 Other noteworthy sights to discover on this visit is the Grand Guanyin Statue. Built-in 1998 of bronze, limestone, marble, and gold, it is a statue of Guanyin, a legendary figure who protects the fishermen and aids them safely to their harbor. The statue's total height of 108 feet (33 meters) represents the 33 bodies of Guanyin or the 33 layers of the sky in Buddhist doctrine. Since the completion of this imposing statue, it has been visited and worshiped by millions of pilgrims annually.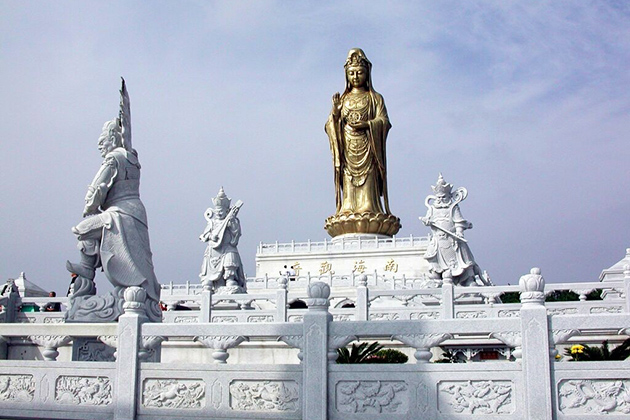 Next, you will re-board your coach for the 30-minute ride to the Temples of Mount Putuo. Puji Temple, Fayu Temple, and Huiji Temple are the three largest of 20 temples on Mount Putuo. Puji Temple, covering 2.72 acres, was first built during the Song Dynasty (970 – 1279), and is the main temple devoted to Guanyin.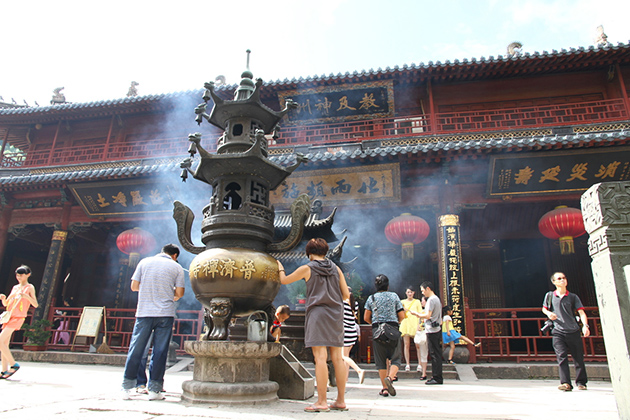 Fayu Temple was built during the Ming Dynasty (1368 – 1644) and consists of a multi-tiered complex constructed along the mountainside, incorporating numerous large trees that lend the temple an aura of tranquility and serenity. Huiji Temple is located on one of the peaks, which gave the temple its name. Then we will drive back to the cruise port. Trip ends.