As the name, the Zhoushan shore excursion offers you a spiritual feeling of the traditional tea ceremony in Buddhist Academy of Mount Putuo and an amazing opportunity to get a taste of the local vibrant fishing culture as you step into Pouto Museum.
Upon pickup from Zhoushan Port by your private guide and driver, you will take a 30-minute scenic drive to Mount Putuo. Mount Putuo, as well as a number of nearby islands, is home to this famous Buddha Tea, which is planted around the local temples. The region enjoys a temperate marine climate as well as plenty of rainfall and humid air, giving it lush woods and fertile soil. Such natural conditions give rise to the unique quality that sets Buddha Tea apart.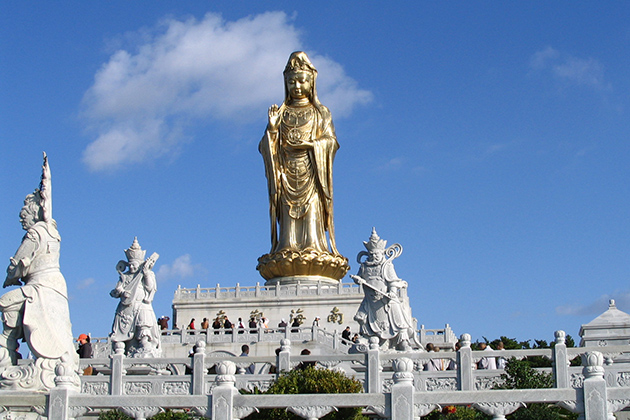 Buddha Tea can be traced back to the Tang Dynasty (618 – 907) when it was offered as the tribute to Buddha or as a gift to noble guests. Then, you will visit Buddhist Academy of Mount Putuo where you will not only find numerous antique-filled rooms and courtyards where Buddhist monks and scholars gather to study and discuss Buddhist Dharma but also take part in a traditional tea ceremony.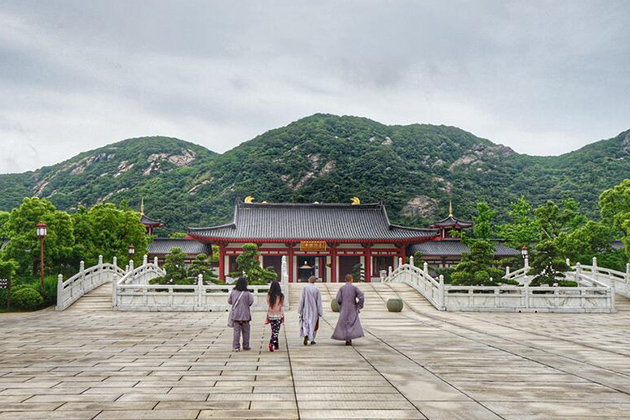 After lunch, you will head to the Putuo Museum, located in a historic building, which was officially opened in 2002. The museum is a two-story building, covering an area space of 3,400 square meters. It was designed and constructed over five years imitating the style of the Song Dynasty. Visitors will be mesmerized by a huge collection of more than 1,700 cultural relics, including statuettes of Buddhas from the Ming and Qing Dynasties, as well as scrolls of imperial edicts and inscriptions from the same periods. Within the museum's substantial collection, there are five first-class state Buddhist cultural relics, 22 second-class state relics, and 349 third-class state relics. All these things will help visitors understand the local fishing culture of this special island. Afterward, you'll be sent back to the port for your cruise departure. The trip ends.