The ancient land of Kumano hides a variety of World Heritage Sites. Discover little by little by this Shingu shore excursion to the three most important Kumano shrines, soak in the beautiful scenery of the highest waterfalls in this country, and learn about the traditional religion of Japan.
Meet your guide and driver at port to start this Shingu shore excursions by transferring to Kumano Hongu Shrine. This place is one of the three most famous shrines in Kumano and also is the head shrine among over 3000 Kumano shrines across the country. Enjoy a free time trekking through the trail to reach the shrine.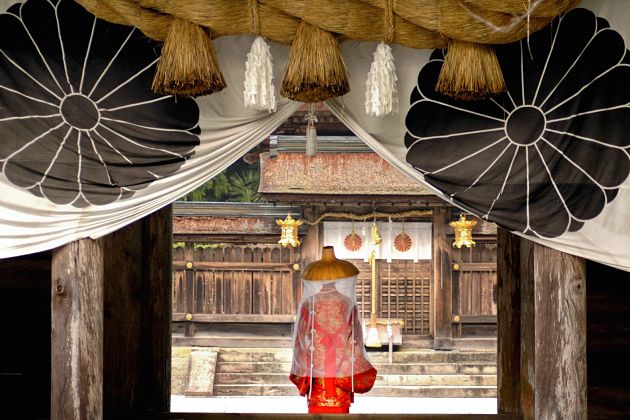 Then, head to another important shrine of Kumano Hayatama Shrine playing an essential role in Japanese mythology. The legend said that three Shinto deities landed to earth on a rock where now becomes one of the sacred symbols of the shrine along with an ancient tree has existed for over 800 years.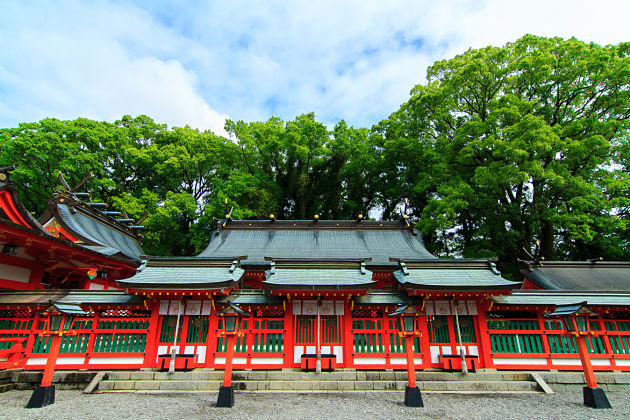 Afterward, have a short walk to Nachi Falls – the highest waterfalls in Japan with a height of 133 meters. The magnificent view of the long-drop falls with ancient red temples and lush green forest surrounding as the dynamic background.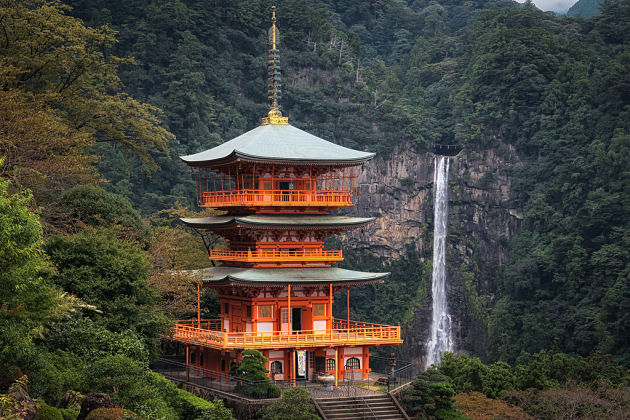 Next to Nachi Falls is Kumano Nachi Shrine which is the combination of Buddhism and Shinto religion. In the ground of the shrine complex, the three-story Seigantoji Temple stands as the highlight with the traditional red-color wooden Japanese architecture style. Visiting the temple is said to bring luck to any wish granted by the enshrined deity.