East Asia is a good choice for cruisers to several countries including Japan, Korea, China, and Taiwan. Each country has its own cultural features to explore. For the best cruise experiences, Shore Excursions Asia' experts have summarized the ultimate detailed guide for cruises to East Asia.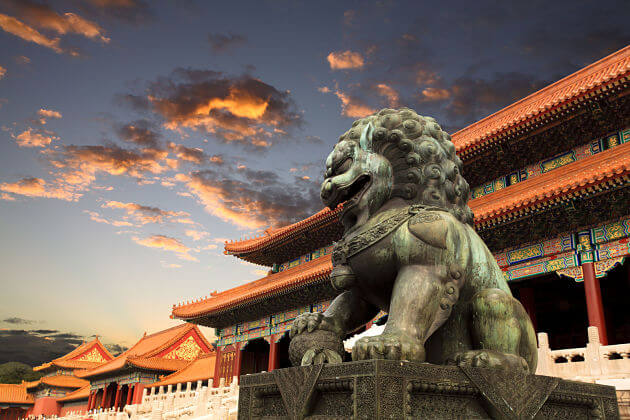 Cruise Lines Go to East Asia
East Asia is an interesting destination for travel-lovers coming from all over the world. Therefore, various cruise lines consider this region has an abundant potential to invest and grow. Most cruise ships they operate sail from Hong Kong, Tokyo, Beijing, Kobe, and Shanghai to visit multiple ports in Asia. Which cruise lines sailing to East Asia including Japan, China, Korea, and Taiwan?
Princess Cruises. Thanks to the homeport in Japan and China, Princess Cruises delivers many cruises to East Asia such as Diamond Princess, Sapphire Princess, and Sun Princess.
Royal Caribbean International. This famous cruise line is home to the largest cruise ships in the world and also has East Asia cruises sailing. The most popular route is five-day sailing from Fukuoka to Nagasaki. Cruise ships visit East Asia are Royal Caribbean Radiance of the Seas, Voyager of the Seas, and Spectrum of the Seas.
Crystal Cruises. This cruise line offers their two luxury ships to East Asia, especially unpopular ports such as Sanya, Aomori, Kochi, and so on. They are Crystal Symphony and Crystal Endeavor.
Oceania Cruises. The cruise ships sailing to East Asia belongs to this cruise line are Oceania Nautica and Oceania Regatta.
Other well-known cruise lines including Holland America, Cunard, Celebrity and Azamara also operate cruise ships to East Asia. They are Holland America Noordam and Westerdam, Cunard Queen Elizabeth, Celebrity Eclipse and Millennium, Azamara Quest and Pursuit.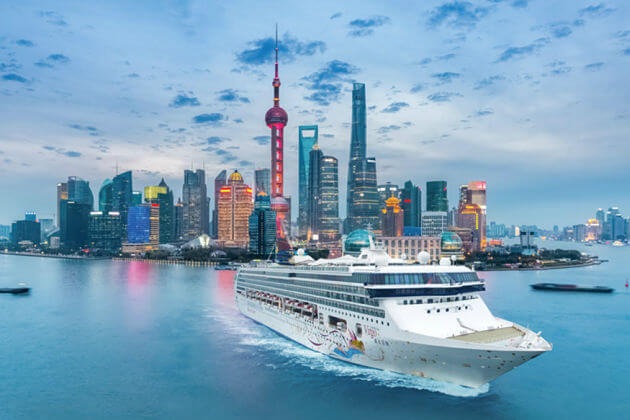 Best Time for East Asia Cruises
Instead of coming in the summertime like other regions such as Alaska and Europe, the best time to hop on cruises to East Asia is during winter. The rainy season normally lasting from June to August has passed by, then leaves nice weather with cool temperatures and lack of rainfall. However, many cruise lines offer a variety of cruise excursions to Japan in spring when cherry blossoms fully bloom. Besides, the scenery in East Asia is extremely stunning in autumn when leaves turning red covering the highland. Summer in East Asia is hot and humid that fewer travelers visit this time of the year leading to a dramatically down in service prices.
Best East Asia Ports for Cruise Excursions
Kobe (Kyoto, Osaka, Nara, and Himeji), Japan
Thanks to the location near many cultural cities, Kobe is considered as the most popular gateway city of Japan. With a short drive from Kobe, travelers can take a shore excursion to Kyoto, Osaka, Nara, and Himeji. Kyoto, the former capital of Japan, is home to various World Heritage Sites recognized by UNESCO such as Kiyomizu-dero temple, Kinkakuji or The Golden Pavilion, Gion Area which is the Geisha district, the impressive Arashiyama bamboo groves, the ancient Nijo Castle, and so on. Todaiji Temple with the Big Buddha Hall Daibutsen and Nara Deer Park is a must-visit attraction in Nara city. About 1 hour from Kobe port, passengers will visit the elegant Himeji Castle with a perfect white appearance. Besides, Osaka shore excursions deliver dozens of beautiful attractions including Osaka Castle, Dotonbori shopping area, Todaiji Temple, and Kasuga Taisha shrine.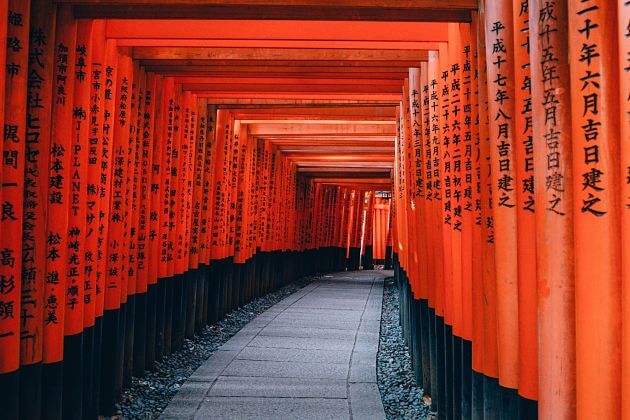 Busan, South Korea
Not the capital Seoul, the most attractive city in Korea is Busan. Knowing as the Summer Capital of South Korea, Busan is the dreamland for many summer festivals taking place. This seaside city has a wonderful nature with picturesque mountains and beautiful ocean facing one side. Hop on a cruise excursion to Busan and visit plenty of attractions, such as Beomeosa Temple – the most sacred sites in the city, Haedong Yonggunsa – the temple with unique location in a mountain looking over the sea, Gyochon Traditional Village for a closer look at Busan culture, and Jagalchi Fish Market as a bustling place to admire local daily life. If you are hungry, Haeundae Beach is a paradise for seafood-lovers selling local delicacies, especially scrumptious lobsters and octopus.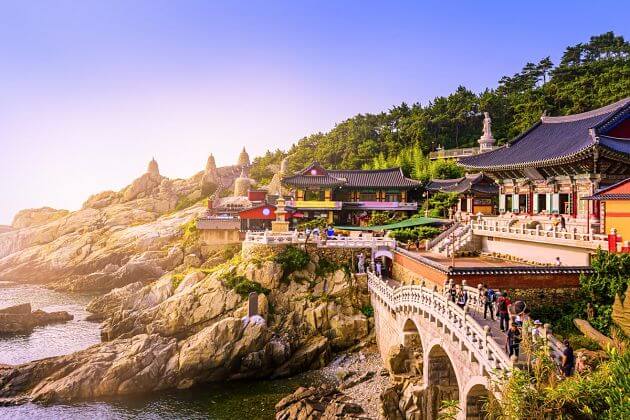 Taipei, Taiwan
Taipei, the capital of Taiwan, is the perfect combination between the old-fashioned culture and modern facilities. This cosmopolitan makes visitor love at first sight with its clean streets, world-class landmarks, and attractive sites. In Taipei shore excursions, have to mention about Taipei 101 – the symbol of Taipei. Was formerly the highest building in the world until 2010, Taipei 101 has an observation providing a panoramic view of the city. Taipei is also home to the National Palace Museum presenting thousands of ancient items and artifacts revealed thousands-year Chinese culture. Experience Taipei nightlife in Shilin Night Market and Raohe Street Market. Especially, Taipei is the homehost of magnificent Pingxi Sky Lantern Festival taken place in the ancient Jiufen Village.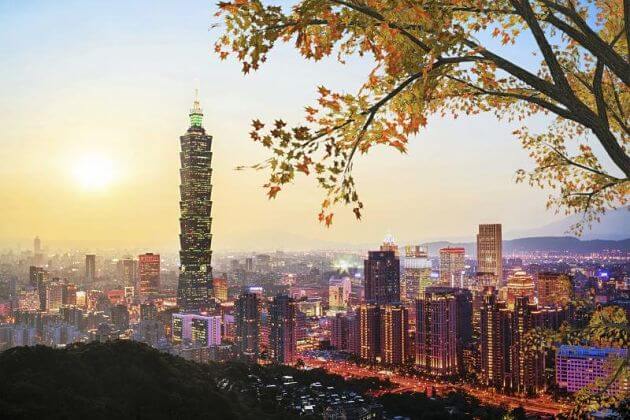 Naha (Okinawa), Japan
Naha, the capital city of Okinawa Prefecture, is a cosmopolitan and gateway city leading visitors to the cultural city of Okinawa. There are hundreds of things to do and see in Naha cruise tours to Okinawa that you just randomly pick some and your trip will be awesome. Gyokusendo Cave is the second longest cave in the entire country and also a natural museum featuring stalactites and stalagmites. Come to Former Japanese Naval Underground Headquarters to get a glimpse of the old Battle of Okinawa. A visit to Naha cannot miss the UNESCO World Heritage Shuri Castle represents for Ryukyu culture. Another landmark built for Ryukyu Kings is Shikinaen Garden, a spectacular garden with beautiful floral decoration.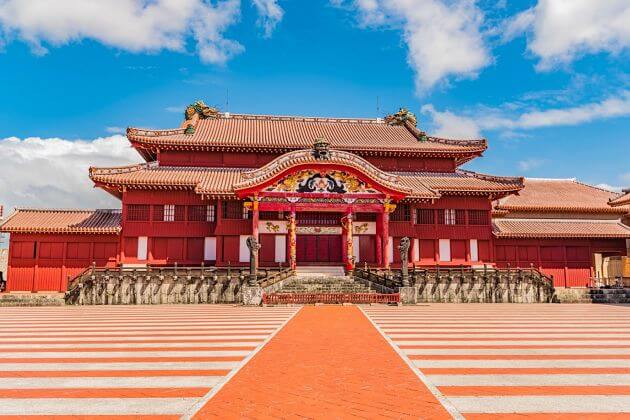 Tianjin (Beijing), China
Being the capital of a rich cultural country of China, Beijing is always crowded and hustle. The shortest way to come to this city when you are cruise passengers is hopping on Beijing tours from Tianjin port. With thousands of years of history, Beijing hides various cultural and historical sites, especially structures built in the feudal period. One of the Seven Wonders of the World, the Great Wall of China is the most impressive and attractive site to visit. Besides, explore the Forbidden City used to serve as the Imperial Palace for the Royal family during Ming and Qing Dynasty. The iconic attractions are the Temple of Heaven and Summer Palace with unique Chinese-style architecture revealed in every colorful detail.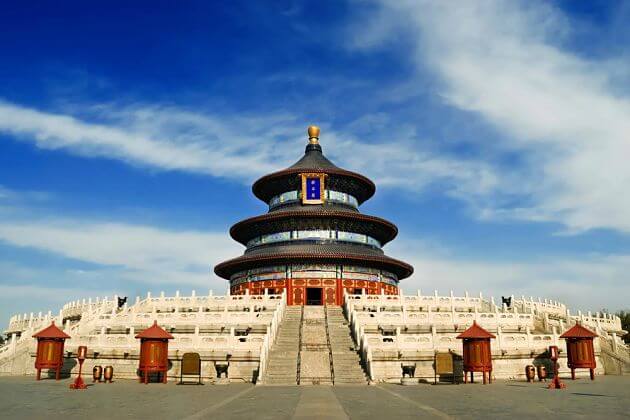 Nagasaki, Japan
Along with Hiroshima, this historical city is well-known for being the victim of two atomic bombings in 1945. Although the destruction is uncountable, Japanese people have moved on and then keep developing the city with amazing speed. Nowadays, Nagasaki is a modern city with many landmarks to see. When setting your foot on Nagasaki, the first-ever attraction is Nagasaki Peace Memorial Park where locates a huge statue and museum exhibits documents and photos about the bombing. Stroll along Glover Garden to see the Japanese-style landscape, enjoy the bird-eye view over the city by climbing up to the top of Inasayama, and keep silent for a minute in front of Martyrdom of the 26 Saints where people were executed by a national leader Toyotomi Hideyoshi.