At first glance, Kitakyushu is just one of Japan's industrial city and doesn't draw tourists' interest. In contrast, the city is more interesting than what you thought of through Kitakyushu shore excursions with many exciting travel destinations, especially Akiyoshido Limestone Cave.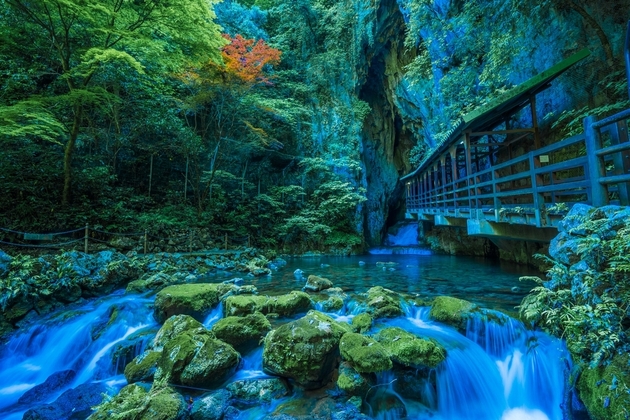 Akiyoshido Limestone Cave is situated 100 – 200 meters underground Akiyoshidai Plateau in Yamaguchi, Kitakyushu. The cave was named by Japanese Emperor Akihito in 1926 and is declared a Special Natural Monument. Not only is considered Japan's longest cave, but also the cave is one of the most impressive Asia's caves. It extends approximately 10 km in length, but only 1 km of the cave is open to visitors.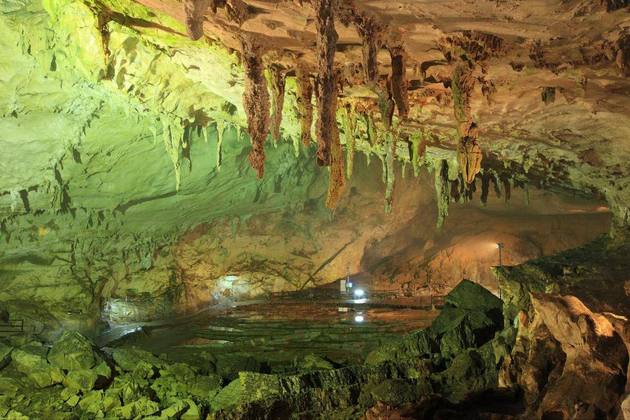 Unlike most other cases, this limestone cave can be entered from three locations: Kurotani Visitor Center, Akiyoshido Visitor Center, and Akiyoshidai Visitor Center. Moreover, Akiyoshido cave has an accessible entrance for wheelchair if accompanied by a caregiver. For adventurous travelers, you can pay 300 yen to experience the narrow stairs and climb the underground pathways on your day trip. Therefore, depending on how you arrive and what you would like to follow to choose the way to explore the beauty of the cave.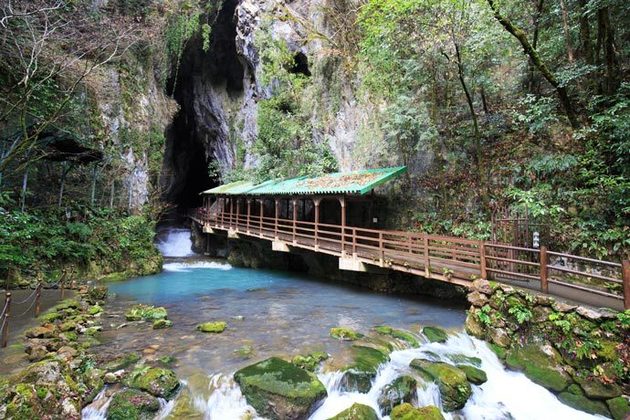 Entering the beautiful gate, you'll be mesmerized by the picturesque scenery inside with green waterfall, the river moving along the road from the entrance and the most wonderful spot – the natural stone staircase. The stone looks like terraced fields and when you admire from afar it's shining and sparkling like gold in the cave. Also, most visitors are drawn by this natural stone staircase.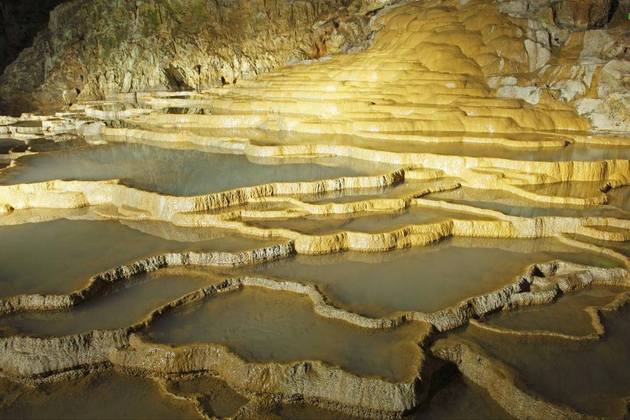 One of the most attractive features of this cave is that the temperature inside is constantly at 17°C during all four seasons. After shore trip, visitors are very comfortable when heading to the cave throughout the year because it is cool in the summer and warm in winter.
Beside limestone and stone and stone, Akiyoshido limestone cave possesses 6 types of cave bat and variety of animals keeping your feet such as sinella (coecobrya) and miniopterus fuliginosus. After escaping from the amazing cave, you can see Akiyoshidai Plateau, a strange landscape of rounded hills with emerging white limestone rocks.