Kuala Lumpur is well-known as the economic, monetary, trade and cultural center of Malaysia. Especially, religion Hindu destinations bring a variety of visitors on Kuala Lumpur shore excursions such as Batu Caves.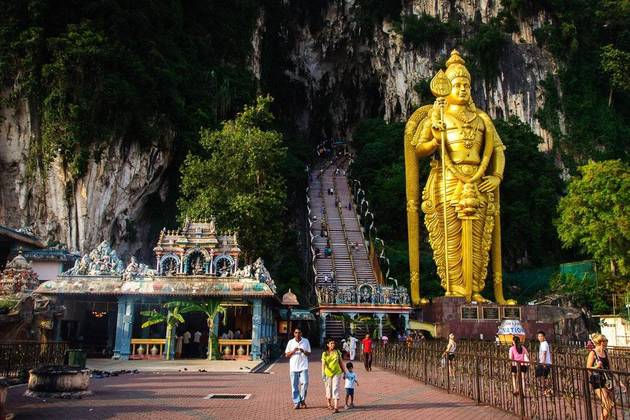 If you want to discover the beauty of Kuala Lumpur, you need to come to Batu Caves, one of the most frequented tourist attractions in the capital of Malaysia. Nestled behind the bustle of Kuala Lumpur's capital, Batu Caves lies within a limestone hill that comprises three major caves and a number of smaller ones and is located in Gombak approximately 12 kilometers to the north of Kuala Lumpur city. The name "Batu" has the origin from the river of Sungai Batu, running alongside the hill. Batu is known as one of the most famous Hindu shrines in Malaysia.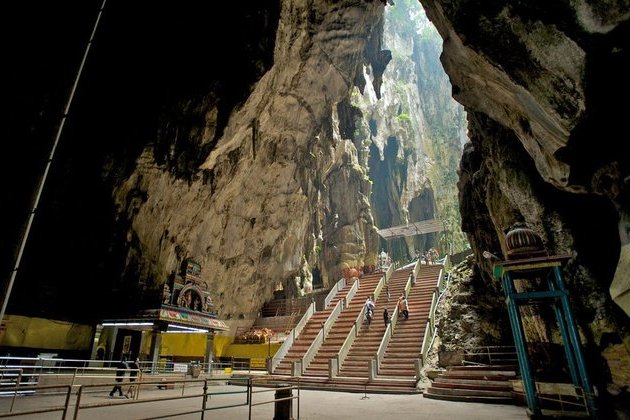 The 400-million-year old limestone cave is about 400 meters deep and 100 meters high. The 100-year-old Hindu temples are filled with statues inside the main caves and around it. Batu Caves is considered an important religious landmark by Hindus and this is an ideal spot for day trips or shore trips as well. The largest cavern in Batu Caves, Cathedral Cave possesses several Hindu shrining beneath its 100-meter-high arched ceiling. At the foot of Batu Hill, there are two other cave temples, the Art Gallery Cave and Museum Cave, where you can watch numerous Hindu statues and paintings.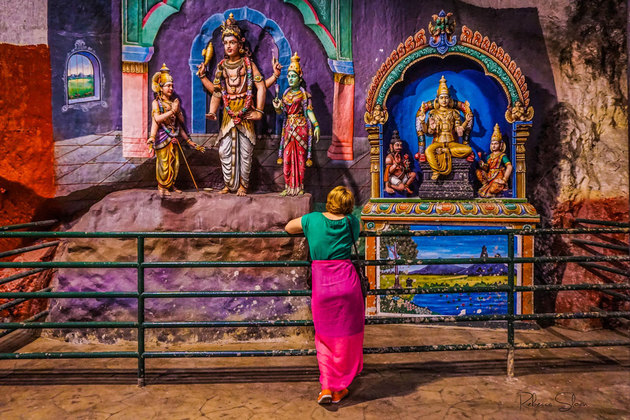 The first impression to visitors is a 42-meter-high statue of Lord Murugan in front of the cave because the giant statue looks like welcoming visiting his home and give a warm goodbye when tourists leave after an exciting day trip. The annual Hindu festival of Thaipusam held at the end of January appeals thousands of devotees and visitors and has become one of the largest gatherings in the world. On weekdays, the cave is full of tourists such as from Kuala Lumpur shore excursions and many climbers to challenge themselves.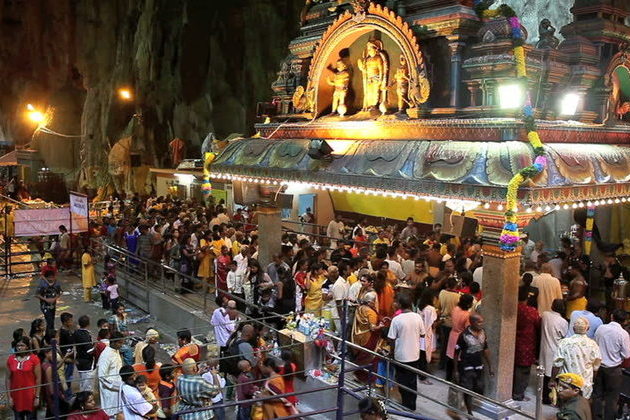 Only after completing a 272-step stairway, you reach the entrance of Batu cave. Certainly, it is a hard road but worth experiencing because after that you will have a chance to enjoy beautiful scenery from above when rays of sunlight coming in from the roof of the cave and maybe you can look at the city of Kuala Lumpur from that spot. By the way, you don't feel exhausted cause lots of monkeys running and playing with you on the side of the staircase.