Kyoto is one of Japan's ten largest cities and attracts many tourists each year. One of the worthiest visited places in this city is Arashiyama Bamboo Forest. Enjoying Kyoto shore excursions, you'll appreciate the charm of the forest.
Arashiyama Bamboo Forest is deserved to be one of the most beautiful forests in the world and you need to see one time in your life if you don't want to miss this fabulous destination.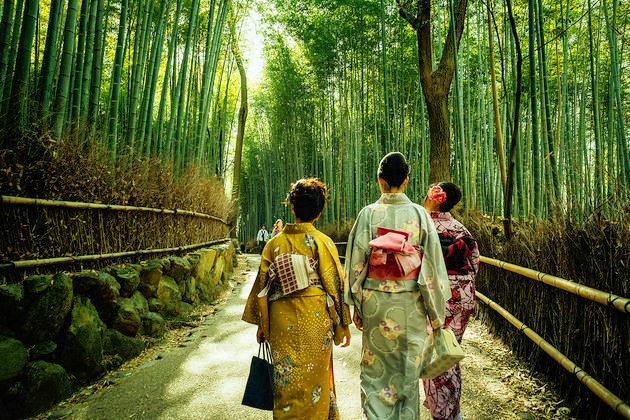 Japan has a long history with bamboo – the symbol of strength in myths and legends. Bamboo is used in various forms such as bamboo ice cream cups, fences, buildings and in many Japanese festivals. However, we hardly get the chance to see the natural state of bamboo with grow thick and line the path as the Arashiyama Bamboo Forest.
Located in the Arashiyama district of western Kyoto, the Bamboo Forest is well-known for its natural beauty and atmosphere. There's only one main path through the bamboo forest, which guides slowly uphill. This road also is ranked CNN top 100 best roads in the world. Immediately you reach the top of the hill, the admirable Okochi-Sanso Villa (formerly the possession of the famed film actor Okochi Denjiro) is right there waiting for you.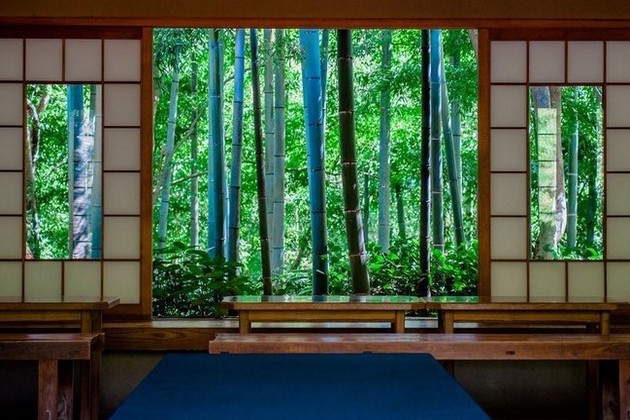 In Arashiyama Bamboo Forest, the towering bamboo stalks sway in the wind, leaves collide softly and rustle, which create a unique sound for this forest compared to others. Moreover, a few years ago the Ministry of Environment added the Arashiyama Bamboo Forest on the list of "100 Soundscapes of Japan" encouraging locals and people all around the world to stop the noisy sound of their lives and enjoy nature's music.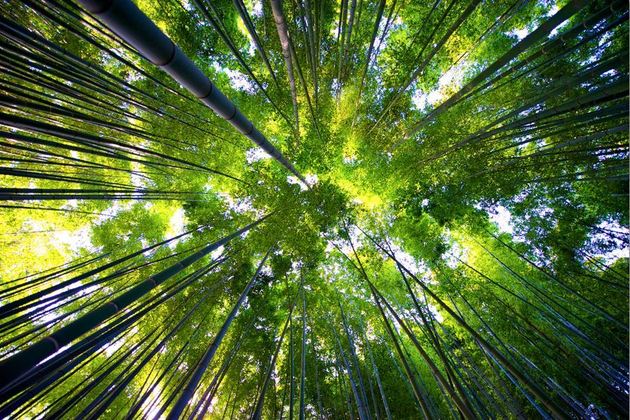 The forest is like a wonderful landscape picture that combines perfectly with sunlight and sound of leaves in the wind. No picture or video can express clearly the beauty of Arashiyama Bamboo Forest, but stand in the middle of this bamboo grove, you can feel exactly nature's attraction.
Walking in a few minutes from the forest, you can explore lots of places such as Tenryu-Ji Temple, the most important temple in Kyoto's Arashiyama district and Sagano Romantic Train ride, which changes its color followed the seasons.