While the recovery acceleration in Europe and the United States is accelerating, the prolonged travel barriers for many Asian countries have slowed the recovery process.
Following a period of increased Covid-19 infections worldwide, vaccination programs of countries have also been effective in preventing many deaths around the world, particularly in Asia, which imposed strict epidemic prevention and control measures, gradually removed many barriers to travel.
The Covid pandemic has gradually receded in some Asian countries, most Asian and Southeast Asian countries have reopened to tourists. Although not all countries are fully open, this is a positive sign for the Asian tourism industry in general.
* IN SOUTH ASIA, particularly in Sri Lanka, The pandemic situation is currently complicated, therefore the travel restriction orders still remain in effect.
– Sri Lanka
All visitors are advised to apply online for an Electronic Travel Authorisation (ETA) to enter Sri Lanka.
Travelers who have not received a full course of a COVID vaccine will need to show proof of either a negative PCR test (taken no more than 72 hours before embarkation), or a negative Rapid Antigen Test report (taken within 48 hours before embarkation)
Fully vaccinated travelers, defined as those who have received a full vaccine (often two doses) and waited two weeks to travel, are exempted from quarantine and no longer required to take a pre-departure COVID-19 test before arrival.
In areas with an increase in cases, the government of Sri Lanka will enact preventative measures, including curfews as well as travel restrictions. Entry requirements could change at short notice, and government websites are not always up to date. You should follow the instructions of the local authorities.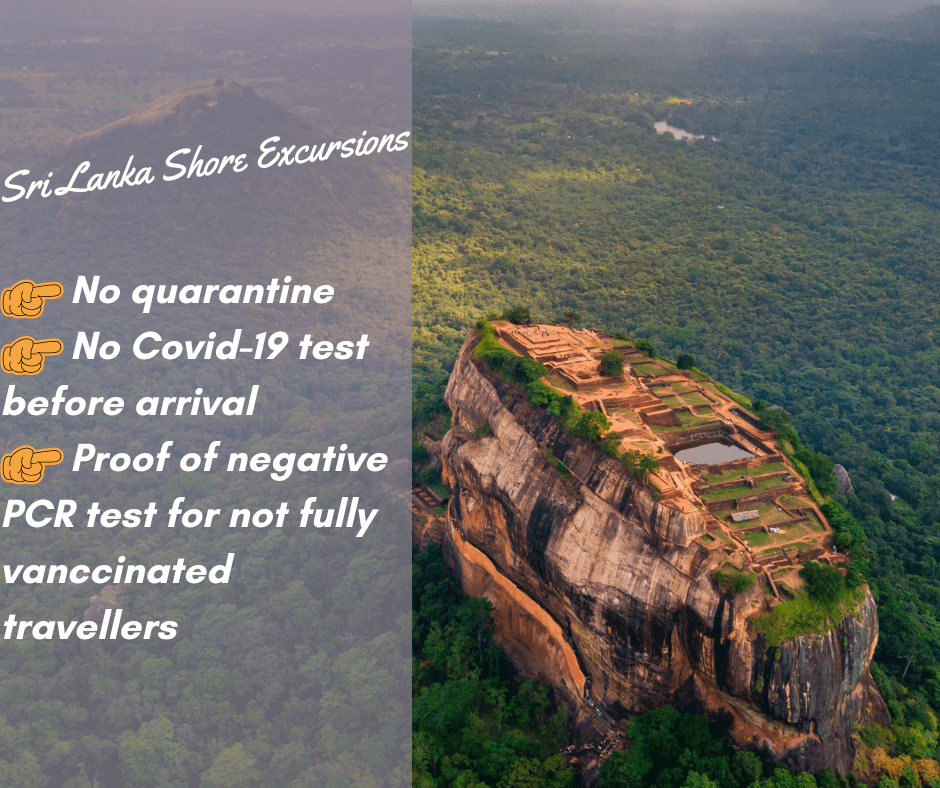 – India
However, in India, the travel conditions are less stressful than Sri Lanka. India is open for leisure travel from all countries, while flights are still limited.
If you are fully vaccinated, as of 14th February 2022, for all international travellers, there is no longer the requirement to test on arrival or to quarantine at home for 7 days. The only requirement on arrival currently is to self-monitor for 14 days.
If you are unvaccinated, you will need to upload a negative COVID-19 RT-PCR report, with the test having been conducted within 72 hours prior to undertaking the journey.
Attractions in India are open and wearing face masks is required in all public places.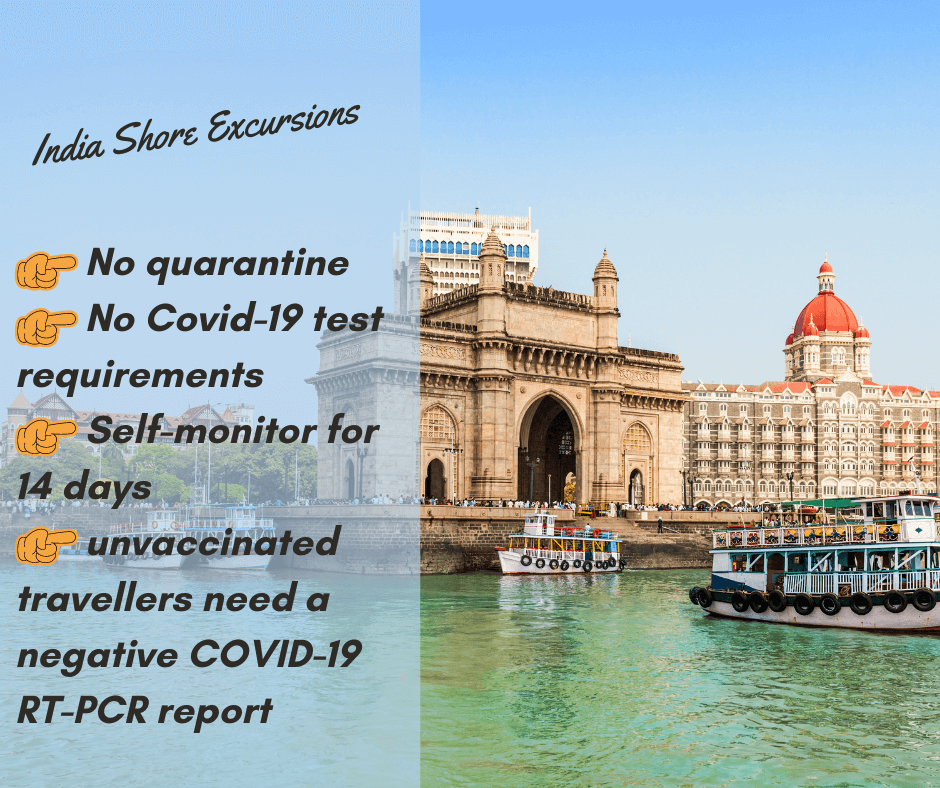 * IN EAST ASIA, travel restrictions and not fully reopened, are still ongoing in some countries, typically China.
– China
China is still sticking to its dynamic zero-COVID strategy, therefore, China is not open for tourism, only national citizens and foreign nationals with valid residence permits and some special types of visas are allowed to enter. All arrivals must agree to a 7-10 day quarantine and a variety of invasive COVID-19 tests.
China will strengthen coronavirus prevention and control in 2022, focus on reforms, and establish more detailed support measures to help bolster recovery.
International flights will gradually restart between 2023 and 2025, according to China's "14th five-year plan," for civil aviation development.
Considering that China is still sticking to its dynamic zero-COVID strategy, we recommend that international travelers double-check with their flight companies for further information.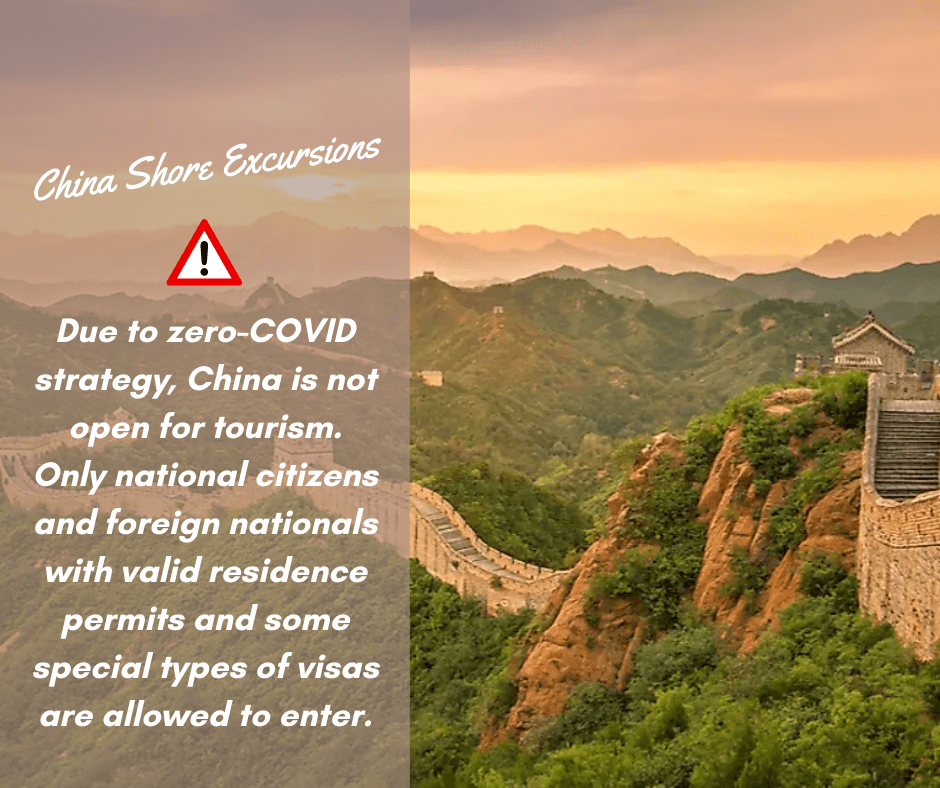 – Japan
Japan is now officially for tourism. Japan has recently announced they will be dropping PCR testing requirements starting 7 September.
Short-term tourists for sightseeing purposes through the arrangement of a travel agency, self-arranged accommodation by tour participants is not permitted
All travellers are asked to have travellers insurance covering infectious disease treatment.
Blue list: No quarantine. Guests need only a pre-departure PCR test within 72 hours of the departure flight to Japan. Guests are not required to be fully vaccinated. Japan is currently allowing visitors who have spent at least 14 days in one of 128 'blue' countries prior to visiting Japan to enter with no testing and no quarantine.
Yellow list: No quarantine. Guests are required to be fully vaccinated (3 doses including booster) and to have a PCR test within 72 hours of the departure flight to Japan.
Red list: There are currently no countries on the red list.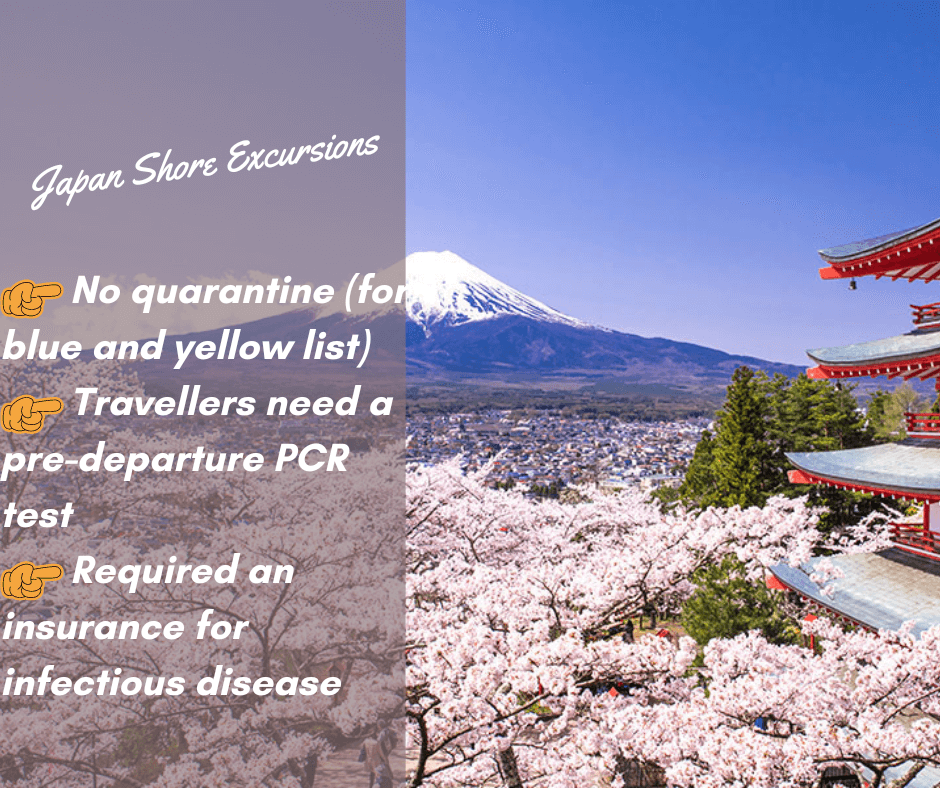 –  South Korea
South Korea is allowing all fully vaccinated international visitors without quarantine restriction from April 1.
There is no requirment of a COVID19 test (PCR and/or serology) for entry, Since September 3rd 2022, all travelers are not required anymore to show a negative PCR result issued within 48 hours before arrival in Korea, or a rapid antigenic test issued within 24 hours before boarding.         
South Korea is open for tourism and dropped quarantine for fully vaccinated international travelers on April 1.
There is no automatic quarantine, only travelers who test positive upon arrival may be required to quarantine.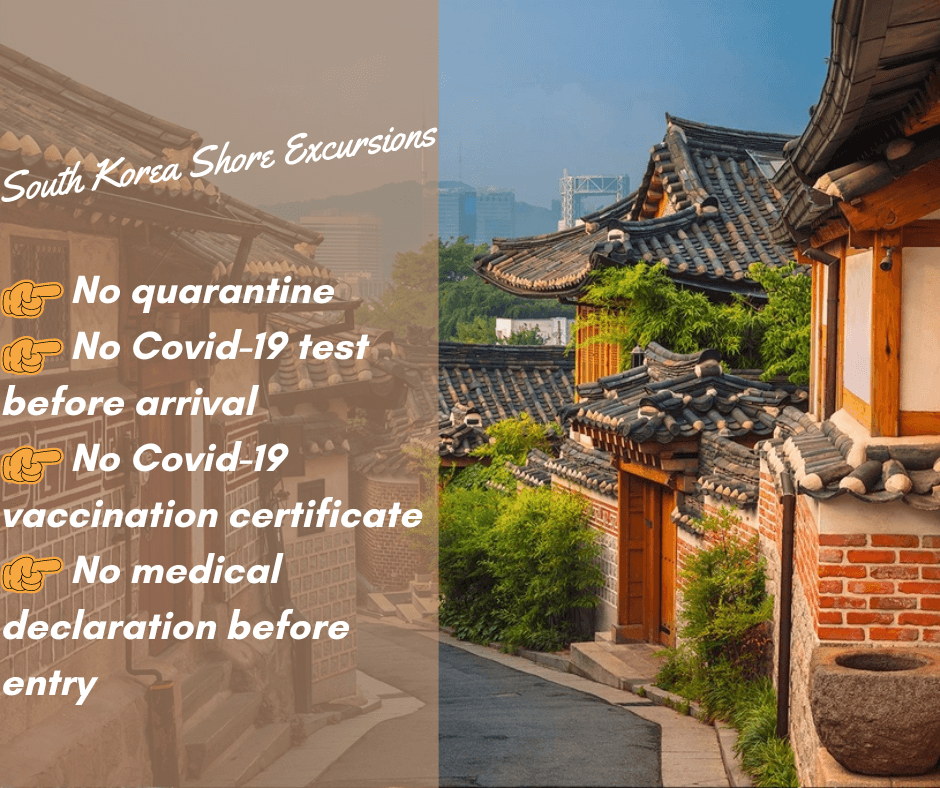 – Taiwan
On August 10, the Central Epidemic Command Center (CECC) announced that, effective from 00:00 on August 15, all travelers coming to Taiwan will no longer be required to provide a result of a PCR test taken within two days of their flight schedule time.
If you're fully vaccinated, you can enter Taiwan providing that you have obtained the correct entry permissions and a visa.
If you're not fully vaccinated, you will also be able to enter Taiwan providing that you have obtained the correct entry permissions and a visa. There are currently no additional quarantine or testing requirements for passengers who are not fully vaccinated.
However, those who test positive abroad are still required to wait over seven days from their specimen collection date before taking a flight to Taiwan in order to prevent cross-border transmission of the disease.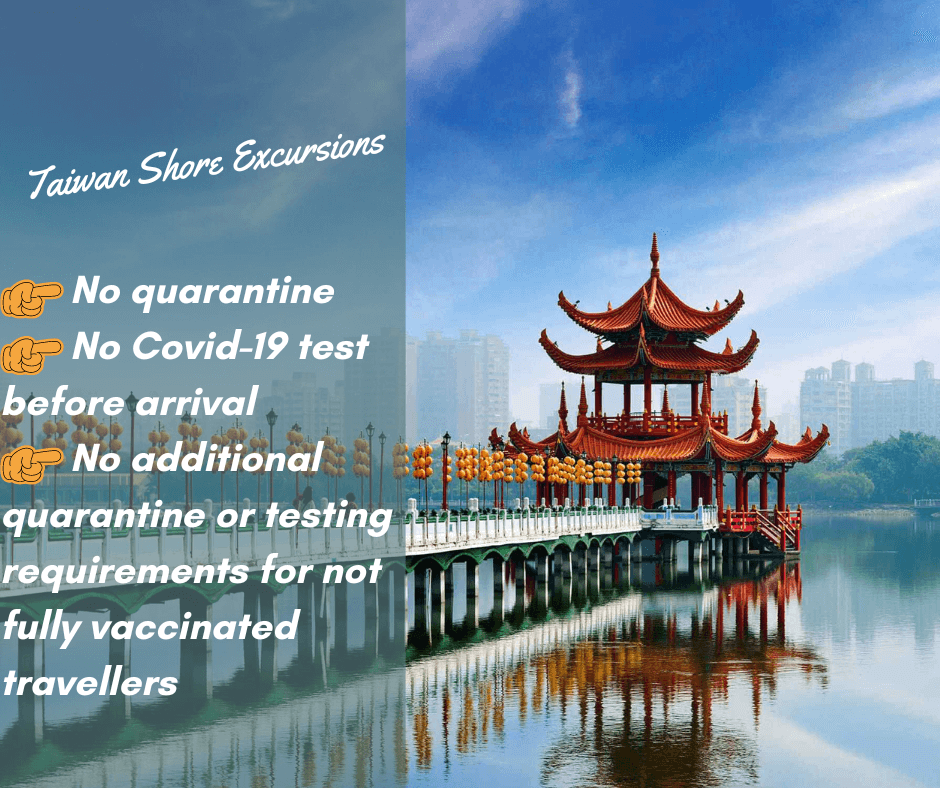 * IN SOUTHEAST ASIA, the tourism industry has almost completely opened up in all countries; whether you have had enough vaccinations or not, you can still travel to the Southeast Asian countries listed below; regulations will change according to each country's laws.
– Cambodia
Cambodia is fully open with no quarantine, no testing, no mask requirements and no insurance requirements.
Cambodia is fully open with no testing requirements at all and visa on arrival whether by air, sea or land and no mask mandate outdoors.
Travellers need only provide proof of vaccination and health insurance and are free to explore Cambodia as normal.
Unvaccinated or partially vaccinated visitors will be subject to a 14-day quarantine upon arrival at facilities designated by the Cambodian Ministry of Health. Accordingly, we do not recommend travellers to visit Cambodia if they are not fully vaccinated.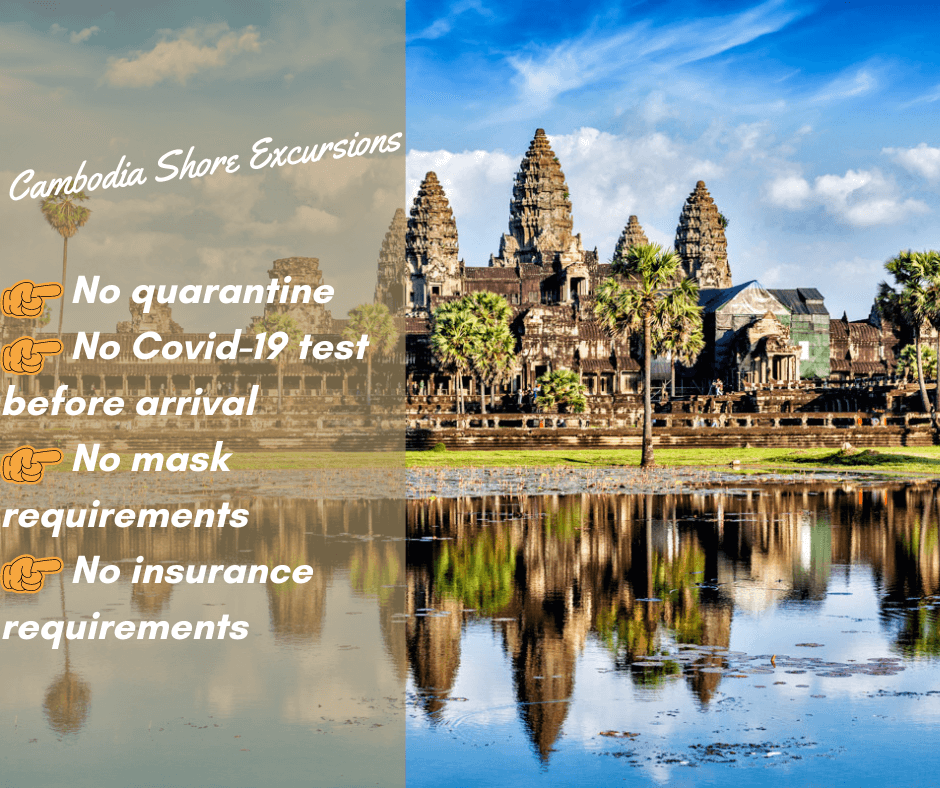 – Vietnam
Vietnam is now fully open for tourism with no testing, no quarantine and no travel restrictions regardless of vaccination status. Vietnam also allows visa-free entry for up to 15 days for citizens of 13 countries and e-visas for citizens of 80 countries.
Vietnam has completely opened up to tourism since March 15, travel businesses have returned to the market and started to restore business activities, international routes have been restored.
From April 27, 2022, Vietnam has suspended regulations on medical declaration.
From May 15, continue to suspend COVID-19 testing for international travelers.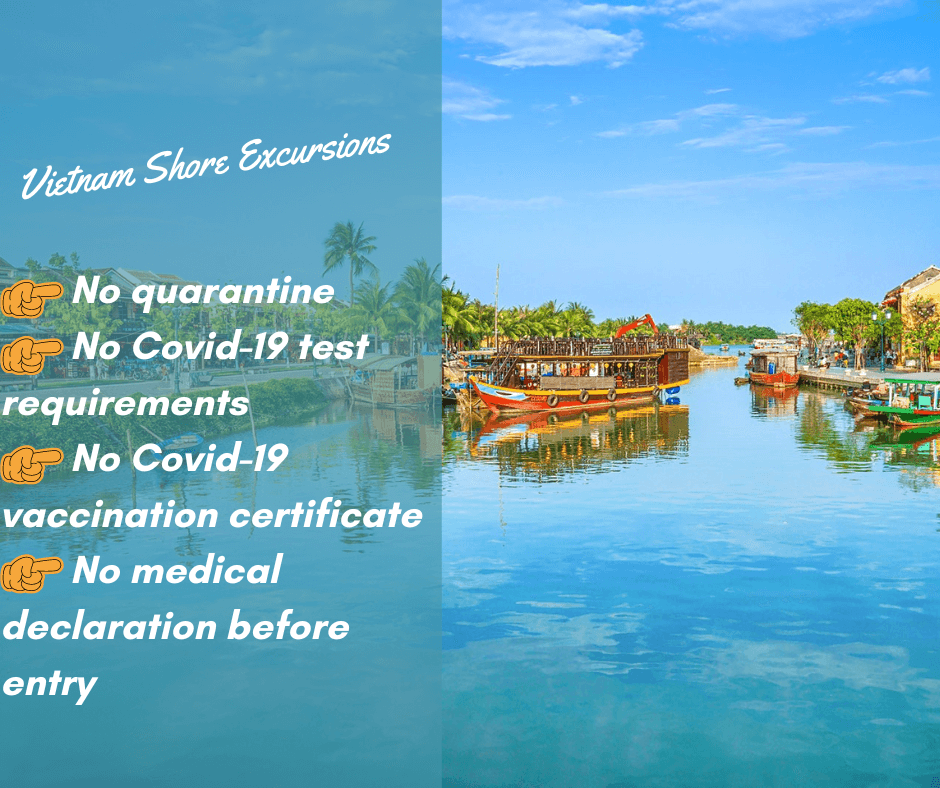 – Thailand
After months of strict travel restrictions because of the COVID-19 pandemic, Thailand is gearing up for a return to normalcy by easing some travel restrictions and quarantine requirements to allow tourists to enter the country.
Vaccinated travelers will need to have a copy of their vaccination certificate on hand before boarding a flight and on arrival.
Unvaccinated travellers are no longer required to quarantine on arrival, but must return a negative COVID-19 antigen rapid test (LFT) which will be administered by health officials at all entry points into Cambodia. There will be a charge of US$5.00 for each test administered.
Along with these changes, it will no longer be mandatory to wear masks outdoors except for in crowded scenarios. In practice, mask wearing is optional just about everywhere except airports and public transport.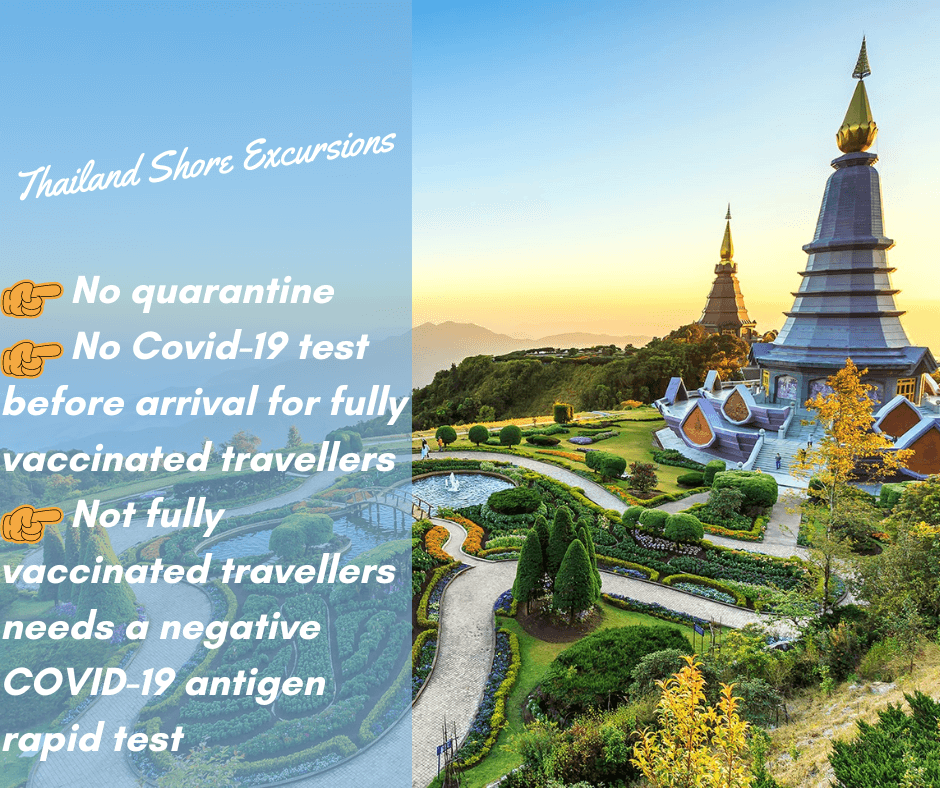 – Indonesia
Indonesia is fully open for travel with no testing requirements for vaccinated travellers, no mandate for mask-wearing in uncrowded outdoor spaces and no mandatory health insurance
Vaccinated travellers are not required to provide a negative RT-PCR test result. They must provide a certificate evidencing that they have received a second dose of a Covid-19 vaccine at least 14 days prior to their departure.
Unvaccinated travelers with foreign citizenship who are already in Indonesia and will travel, either domestically or internationally, are required to receive a vaccination in accordance with the provisions of laws and regulations.
Vaccinated travellers are not required to be quarantined. Travelers who have received only the first dose of a Covid-19 vaccine or are unvaccinated must be quarantined for 5×24 hours.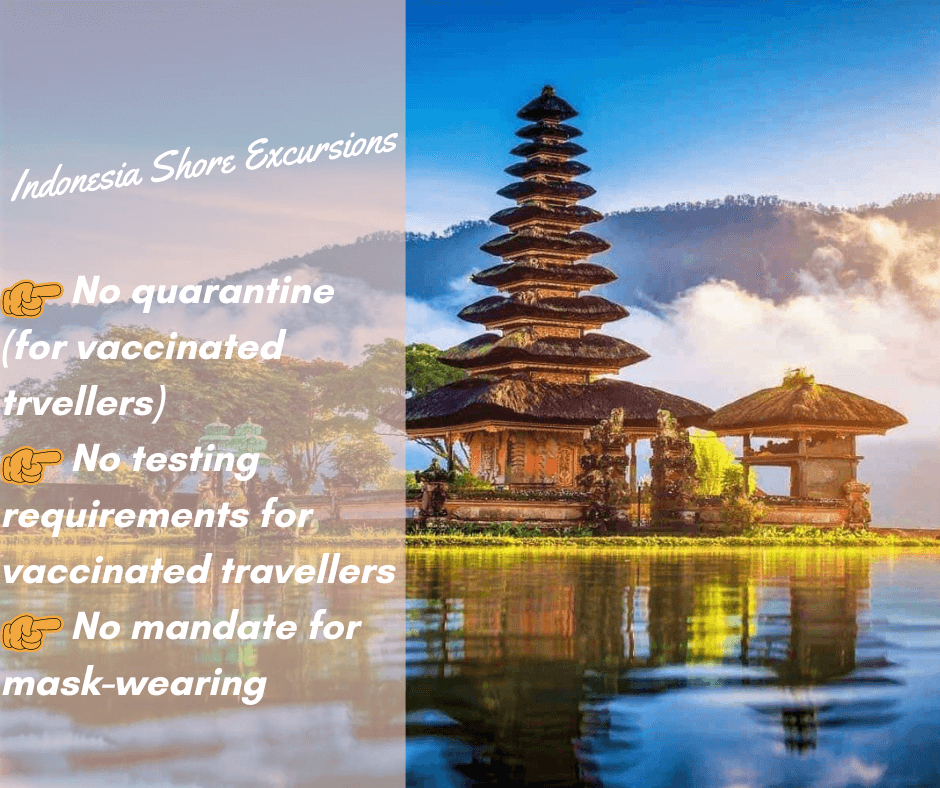 – Malaysia
Malaysia is fully open with pre-covid entry conditions – no vaccine or testing requirements, no insurance requirements, and wearing masks is optional everywhere except on public transport and hospitals or medical institutions.
Malaysia reopened to all international visitors on April 1, 2022. The land border Malaysia-Singapore was also reopened. In August Malaysia dropped all covid-related entry restrictions.
Both vaccinated and unvaccinated tourists are now free to visit Malaysia although there will be different rules and restrictions depending on your vaccination status
All of Malaysia's Covid entry restrictions, such as testing and quarantine requirements, have been lifted for vaccinated travelers.
Prior to the regulation change, unvaccinated visitors were required to undergo a PCR testing two days prior to departure and a professionally administered rapid antigen test within 24 hours of arrival, followed by five days of quarantine.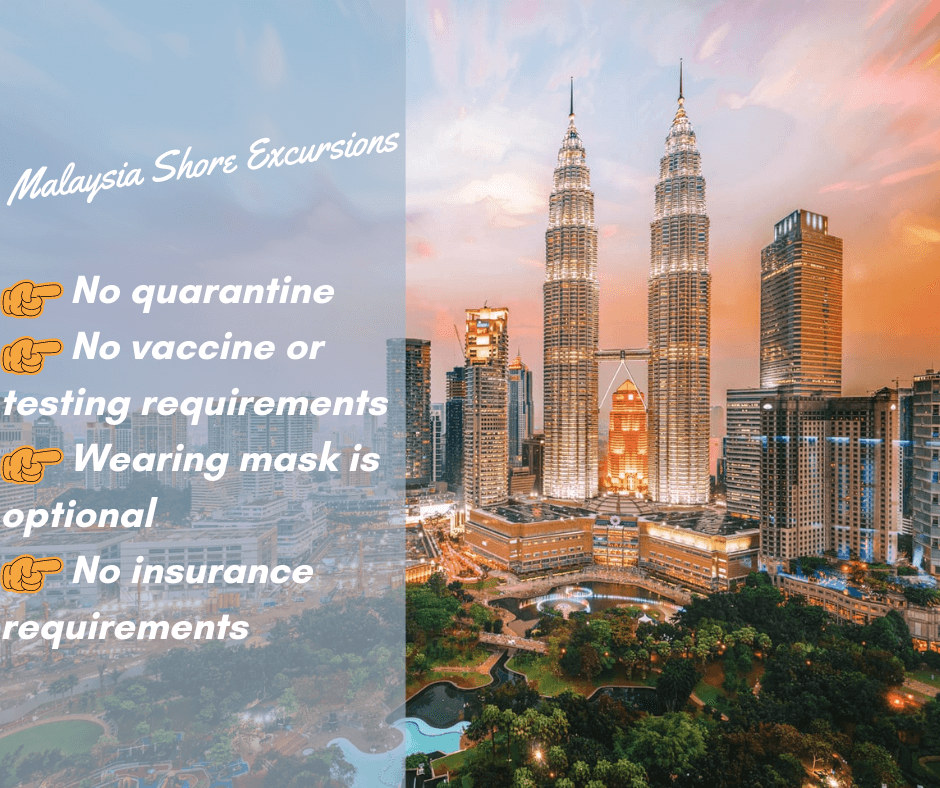 – Philippines
The coronavirus disease 2019 (COVID-19) pandemic has heavily affected the tourism industry. Leisure tourism is opening up in the Philippines but travel restrictions have been put in place to control the further spread of the virus
If you're fully vaccinated against COVID-19 with at least one booster, you don't need to undergo pre-departure COVID-19 testing. Also, vaccinated travelers can enter the Philippines without a visa or quarantine, provided you meet specific requirements.
If you aren't fully vaccinated with one booster, you must provide a negative COVID-19 (RT-PCR) test within 48 hours or a negative COVID-19 (RAT) test administered and certified by a health care professional within 24 hours to enter. Children may be exempt from this requirement.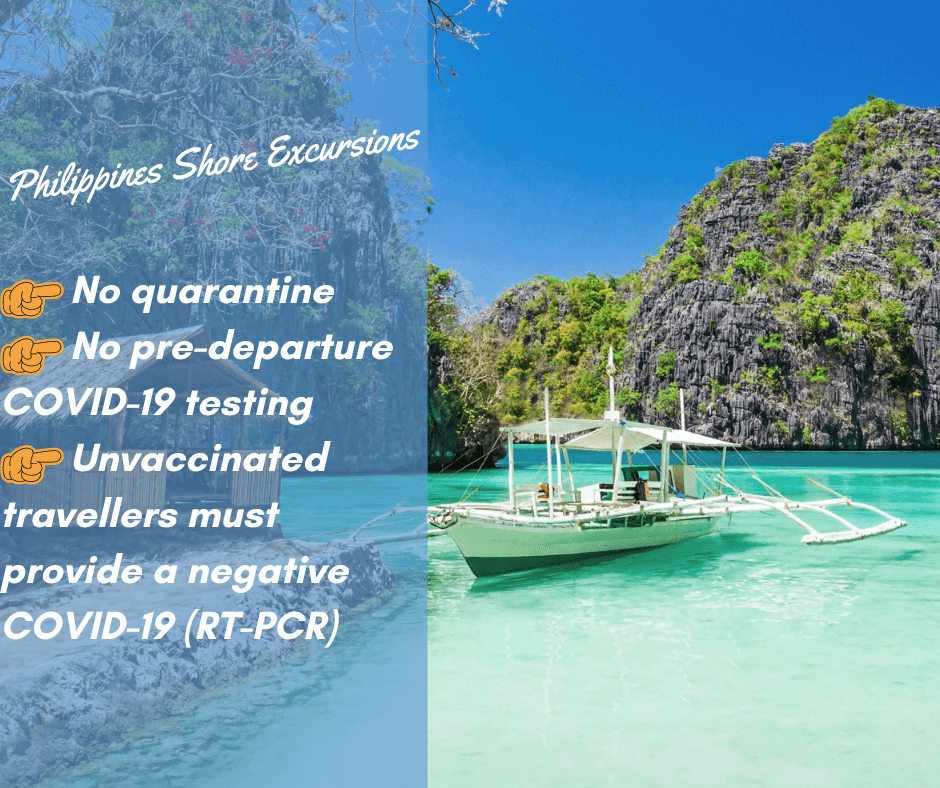 – Brunei
Brunei is fully open with no quarantine, no testing, no mask requirements and no insurance requirements.
On September 15, Entry and exit complete vaccination requirements will no longer be required.
Non-fully vaccinated travelers are no longer required to undergo post-arrival COVID-19 test, negative COVID-19 test (PCR and/or serology) isn't required for entry.
Using facemasks indoor or outdoor will be optional, except for individuals who are symptomatic, to enter health facilities (government or private), attending events (if required by organizers), and food handlers.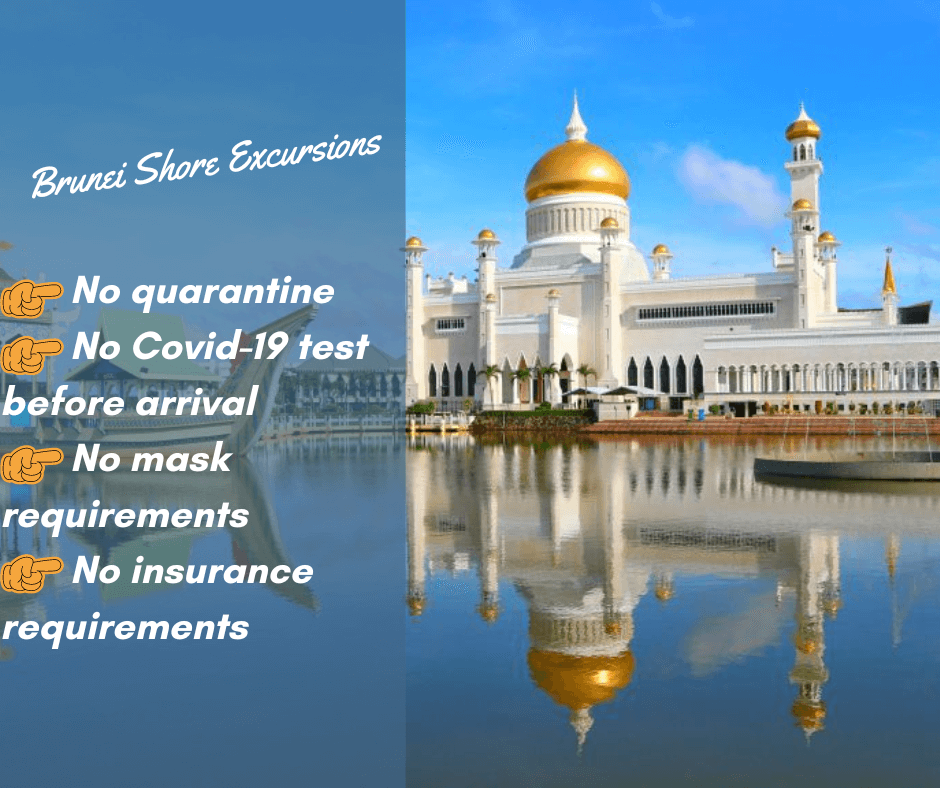 – Singapore
Vaccinated travelers from any country and children under the age of 12 can enter Singapore by air or sea without needing to take a PCR test.
Unvaccinated visitors must still show proof of a negative PCR test taken within two days of travel, but from August 29 they will no longer be required to serve a seven-day home or hotel quarantine.
Mask wearing outdoors is optional. As of August 29, that will also be the case for masks indoors, except in certain special circumstances like hospitals, doctors' offices and on public transportation.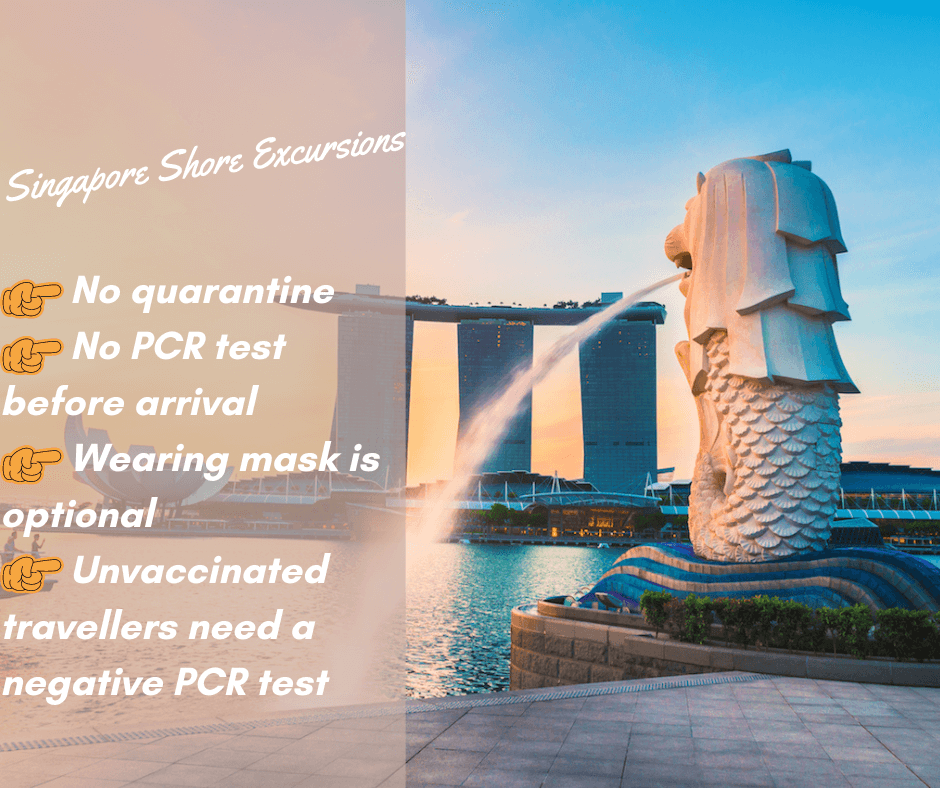 * Every information above are from truthful resources, however, we highly recommend visitors to double check to make sure being able to organize your suitable trip.