Located on the outskirts of Bangkok where the Lopburi, Chao Phraya and Pa Sak Rivers converge, Ayutthaya is also known as the former capital of Siam (1350 – 1767). This ancient city once mesmerized foreigners with its stunning, majestic and many believed that Ayutthaya was the most splendid place on earth.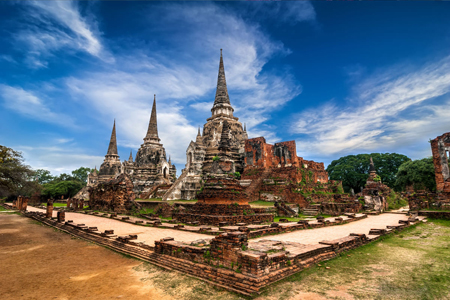 Establishes by King Ramathibodi in 1350, the ancient capital Ayutthaya is deemed one of the world's most dazzling cities for over 400 years. As Siam's former capital, the city was a center of high culture, international exchange in the 16th century, when the Kingdom's territory extended into and beyond present-day neighborhoods. Besides, it housed three palaces and 400 temple monasteries. After being sacked by the Burmese in 1767, this city of splendor was almost destroyed with plenty of treasures, palaces, temples, and libraries. They are not only ruins, they are remains of the Kingdom's glory, breathtaking and historical. When you consider how old they are and what a huge area they cover, Ayutthaya is even more cannot-missed.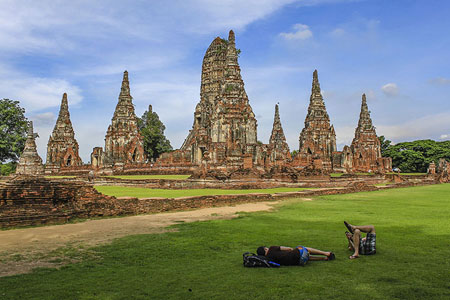 Ayutthaya's fascinating architecture is the combination of Khmer and early Sukhothai style, with Angkor Wat-shaped prangs and Buddhist stupas. Thanks for outstanding universal value, in 1981, Phra Nakhon Si Ayutthaya Historical Park was declared a World Heritage Site by UNESCO.
The ancient capital Ayutthaya definitely worth dedicating a full-day shore excursion from Bangkok.