From Phu My port, set in a heart of the chaotic city of Ho Chi Minh City shore excursions, just 1 km from the Central Market (Ben Thanh Market), "Mai" Home – the Sai Gon Culinary Art Center gives a great approach to cooking with exciting classes for tourists who are keen on Vietnamese food and culture. This is a great chance to get a feel for real Vietnamese culture as you experience its rich colors, and unique flavors and smells.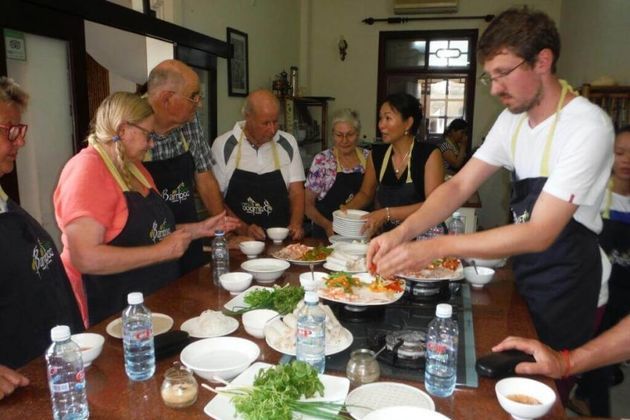 Established in summer of 2007, "Mai" Home – the Saigon Culinary Art Center has become one of the biggest Cookery Houses in Ho Chi Minh City. At "Mai" Home, the foodies and gourmets can meet experienced Grand Chefs from Saigon Tourism School and International Restaurants to share their cooking tips and authentic Vietnamese recipes.
With a spacious Vietnamese House of yester-year style, tourists are offered hands-on Cooking Courses of traditional dishes such as spring rolls, sizzling pancakes, beef noodles soup, belly sticky rice, La Vong fish paste,… Each cooking class is also a four-hour experience to discover the philosophy of yin and yang as well as the Asian principles of five elements in Vietnamese cooking.
Group events, Incentive MICE Group
Along with the cooking course, "Mai" Home –The Saigon Culinary Art Center also offers a Team Building cooking workshop. It's suitable for events of company, holding loyalty of clients or press conference.
There is a Cookery Challenge between teams and "Mai" Home's Chef will choose the winners according to their creation. Together, participants share and enjoy their creation in a joyful and friendly ambiance.
We are at your disposal to organize any tailor-made event.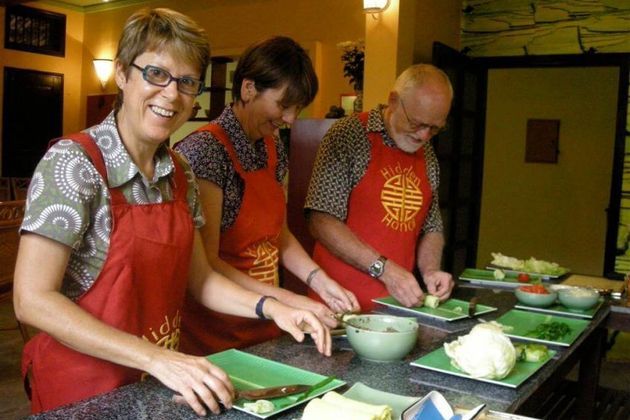 Discovery Initiation Course
First step: a little walk to the local market, grocery shopping! You will go shopping with our chefs at the central market picking up the ingredients for a menu. Meet the butchers, the bakers, the farmers selling vegetables from their gardens, learn all about the products available: seasonal vegetables, meats, fish, and more and how to distinguish the highest quality ingredients.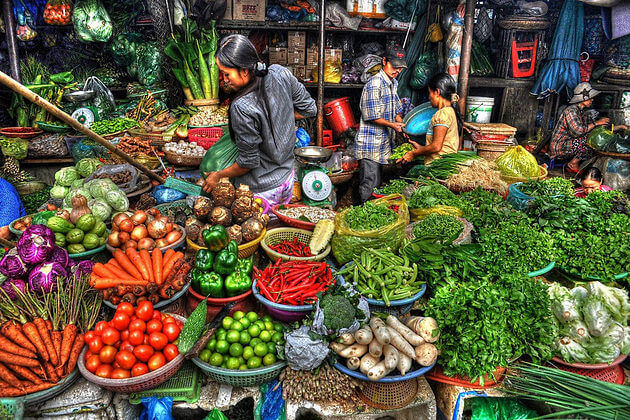 After this fun experience, reach "Mai" Home and be ready to get hands-on experience of creating your own dishes, driven by the expert guidance of the Chefs. Then it's time to savor your humble creation and you'll be given a book of authentic Vietnamese recipes to renew your skill and amaze guests at home. Finally, remember to get your Certificate of Recognition!
Advance Course & Vegetarian Cooking Course
This course is dedicated for tourists who are vegetarian or those want to discover it. Firstly, stroll through a colorful local market, pick up the finest ingredients for your delicious Vietnamese meal with the help of an expert on Vietnamese food and fellow enthusiasts. Then cook all of that fresh seasonal produce in a beautiful kitchen.
Enjoy the harmonious combination of fruit, herbs and other vegetarian ingredients. And at the end of the session, a "Certificate of Recognition" is remitted by "Mai" Home -The Saigon Culinary Art Center.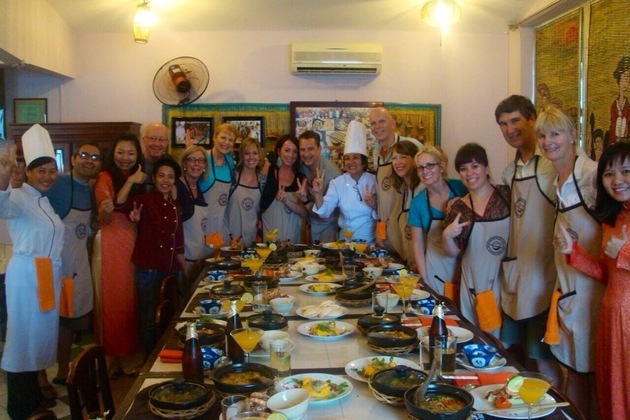 Professional Course
This is an opportunity for confident cooks can hone their skills and learn restaurant standard cooking in this course. An advanced level, from simple dishes to sophisticated ones. The teachings are not only by practice but also by a sensation of touching and feeling in the hope of giving a deeper insight into Vietnamese cooking.
Enjoy your own creation in a pleasant and cozy ambiance.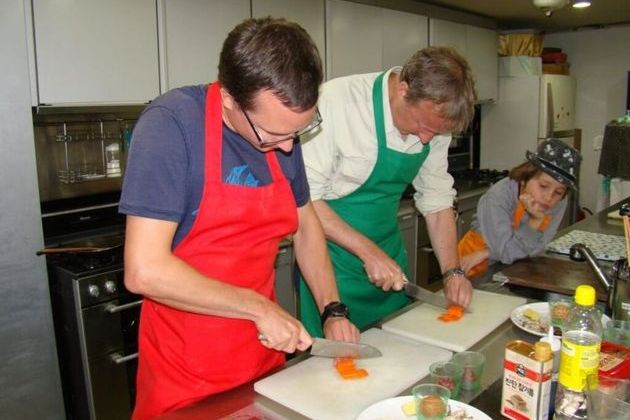 If you are interested in cooking class in Mai Home – Saigon Culinary Art Center, please feel free to contact us to have it in your shore excursions in Ho Chi Minh City.