Located on Ham Long hill on the southern bank of Perfume River in Hue, Bao Quoc Pagoda is a Buddhist temple that dates back to the Nguyen Dynasty. It was one of the three national pagodas of the city and renowned for monk training, which has been running since 1940 when Vietnam initiated a revival in Buddhist education.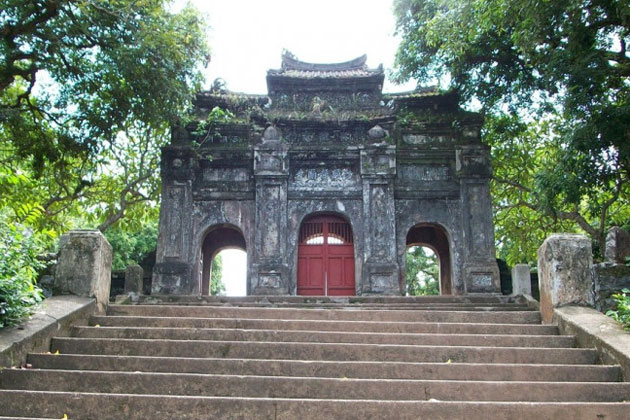 The pagoda was originally named Ham Long Thien Tho Tu, by Chinese Zen Master Thich Giac Phong in the late seventeenth century under Lord Nguyen Phuc Tan reign. Despite the restorations in the mid-20th century, the pagoda still remains its traditional charm. It was built by the square shape on Ham Long hill, on the area of 2 hectares. Passing through the has a striking triple-gated entrance stand two rows of very old longan on a courtyard lined with many pine trees. Surroundings are balconied buildings and stupas constructed in honor of Buddhist patriarchs, the oldest of which was erected in 1714 and dedicated to Chinese Zen Master Thich Giac Phong.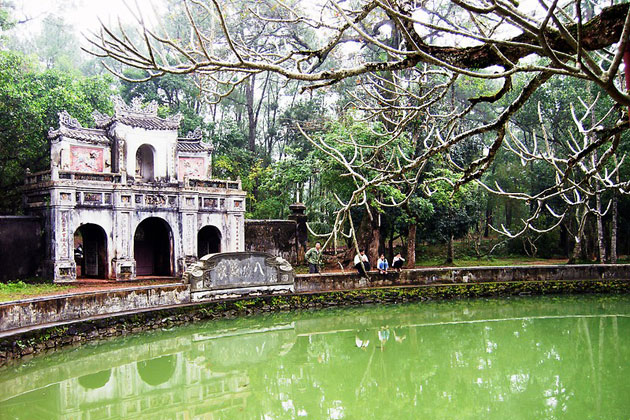 Not only renowned as a monk training center, Bao Quoc Pagoda is also famous for its beauty, landscape, ancient architecture with lower height and tucked away in the shadow of hundreds years old trees. The pagoda is also known with precious trees and flowers. The main temple hall is a solemn place to worship; in the middle are very ancient Buddha statues. The four pillars are carved with dragon figures. It can be said that Bao Quoc Pagoda maintains the old spirit throughout hundred of years though both landscapes and architecture.