A completely different aspect from the other bustling part of Ho Chi Minh City shore excursions which just takes a short drive to the southeast of city center, Can Gio Mangrove Biosphere Reserve, consisting of lush mangrove forests and winding waterways, is a fascinating escape from the bustle and pollution of Ho Chi Minh City, ideal for immersing in natural beauty, relaxed exploration and wildlife-spotting.
Covering about 80,000 hectares of the river delta and is packed with rich mangrove forest that is full of diverse habitats encompassing mangroves, palm-fringed islands, steamy jungle, wetlands, and salt marsh, this area features exotic biodiversity. The mangrove forest in Can Gio was originally over 2000 years old, and so dense that the interior was cold, foggy and dark, and full of dangerous animals such as tigers and crocodiles. During the war, the mangroves were a dense hiding place from which to launch attacks on the city.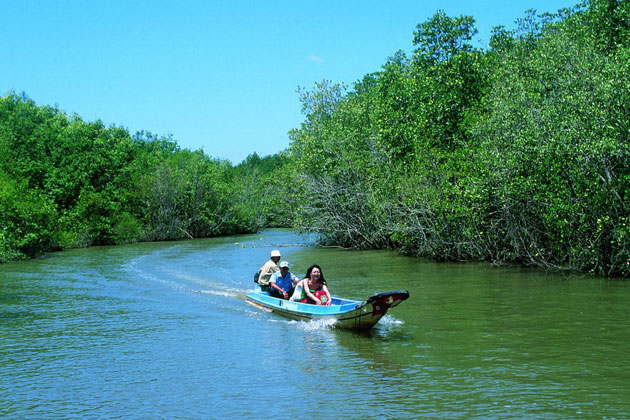 However, due to a huge amount of chemical defoliant or dioxins dropped on the area by the Americans, it was significantly damaged. Now the mangrove is beginning to recover and is protected by the government and international law. It has been considered as the green lungs of the city as it substantially contributes to clean the air of the city and protect against coastal erosion and storms coming in from the sea. After considering various aspects comprising the people, ecology, environment and biosphere sustainability, Can Gio has been recognized as a biosphere reserve of the world by UNESCO in 2000.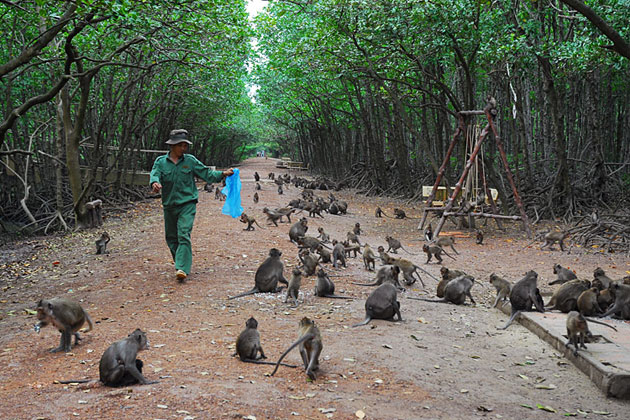 It is highly recommended to discover Mangrove Forest by boat and explore Rung Sac Guerilla Base by canoe to get a wonderful Ho Chi Minh City shore excursions departing from Phu My port. You may get a chance to observe the very unique Circus of Crocodiles and Monkeys. There are a wide range of wildlife experiences including wild cat, otter, python, deer, fox and especially, the groups of wild monkey with more than 1000 individuals, which are very playful and contact with human. Purebred Crocodile Reserve Park is home to more than 80 specimens of these prehistoric reptiles. You can also visit Can Gio Museum, with archaeological relics, as well as unique flora and fauna. Besides, you shall be able to drop in Rung Sac Restaurant for drinking, breakfast and enjoy Mangrove Forest specialities before transferring to 30-4 Beach, where you can take a swim and relax.