Sitting on the periphery of Vietnam's fabulous Halong Bay, the rugged and scenic Cat Ba Island, which covers a total area of 350 square kilometres, is a must-visit destination should not be missed out on any Halong Bay cruises.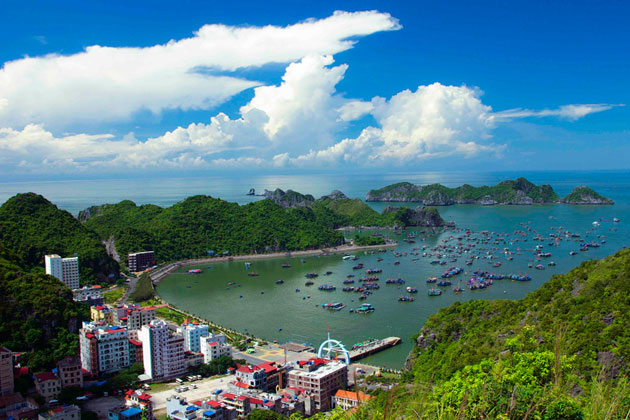 Being the largest island in Halong Bay, Cat Ba has a half serving as a dedicated national park, home to both marine life and mammals encompassing the endangered Cat Ba langur (also known as the golden-headed langur), civet cats and Oriental giant squirrels. The park provides a wide range of organised treks or bike rides, and in 2004, it was recognized by UNESCO as a Biosphere reserve of the world. The eastern section of the island is home to several beaches worthy of exploration, fishing villages and a small town that tends to get crowded on weekends and public holidays. You will find here a collection of hotels, bars and restaurants.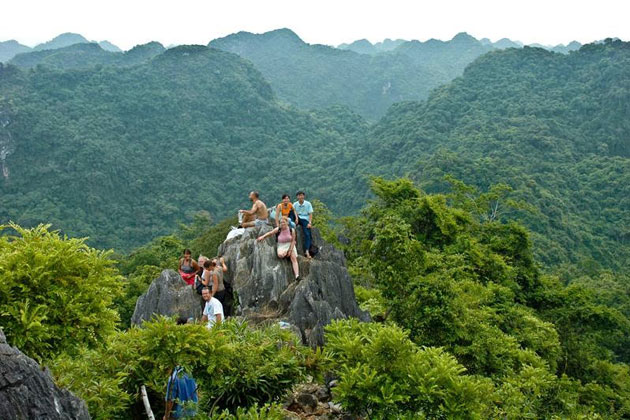 Not just swimming and eating at a seafood place around the harbour, visitors to the island should also make a trip to explore. From the town center, visitors can walk or hire a taxi to get to one of these three beaches. If you do not bring a swimsuit, you can rent at the store in beach services. Cat Ba Island consists of 3 beaches concentrated most tourists Cat Co 1, 2 and 3, due to its clear water and is located near the town center. In particular, Cat Co 1 beach broader whole, almost three sides surrounded by rocky mountains. Cat Co 2 beach and 3 smaller but quite peaceful. The beaches are connected by a small road along the mountainside. It is also advisable to visit the historical evidence which is kept to this day. However, remember that you will have to buy tickets at this site as well as service charges if you use the observatory for sightseeing.