Situated at Cu Chanh 1, Thuy Bang Huong Thuy in Hue, Cat Tuong Quan Zen House is an architectural complex of a beam house featuring a number of buildings, gardens for beauty as well as for cultivating the organic ingredients that are used in cooking the vegetarian meals. The name Cat Tuong Quan is recognized as the gentleman who brings pleasue and also given to the house itself.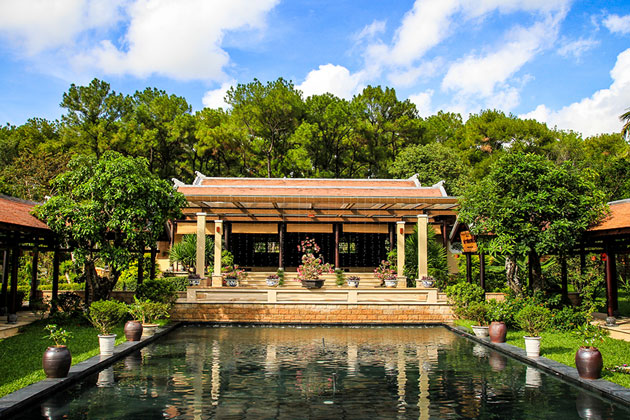 Constructed in the shape of square, this Hue-style traditional architecture was only used for King' palace and pagodas. Therefore, Cat Tuong Quan Zen House inherited the solemnity of the royal palace and peace of pagodas. It provides a tranquil living space, pure living atmosphere, elegant lifestyle where visitors can find the peace and happiness and relieve stress. This one-of-a-kind religious center is also an ideal destination for Buddhists and mindfulness experts, thanks to spacious gardens, stunning pagodas and quiet grounds. Stationed among the Thien An Hill pine forest, travelers can participate in Qigong, mindfulness workshops, meditation and yoga on a visit to this incredible destination. Expert chefs will offer vegetarian meals and local Buddhists bring insight into the practice, culture and traditions that make Cat Tuong Quan Zen House an almost holy escape.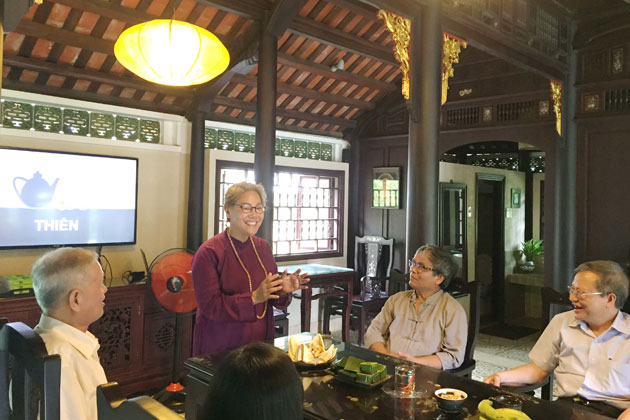 It is worth noting that people should dress respectfully, speak softly, treat everything with the gentle spirit of Buddhism. If visitors stay over 2 nights or longer, they will receive a warm and friendly greeting from Quan, the gentle man host. Meals are taken in the spirit of honoring the food and visitors will experience that wonderful deep sense of calm and peace that abounds in such an environment. They are allowed to slow down and connect with their sense of being in the present and embracing what that means. Those staying at the house often report that they sleep better, enjoy their food and indeed, become more aware of themselves including food, nature and everything around them.