Was formerly a kind of service born to serve high-class customers, cruise lines have tried to become more and more familiar and comfortable for everyone in some recent years. Everyone in here means every class, every age, every gender including LGBT community. Nowadays, LGBT passengers are treated the same as other people and in some cases, they are offered to join their own meeting in bars or cafes on the sea.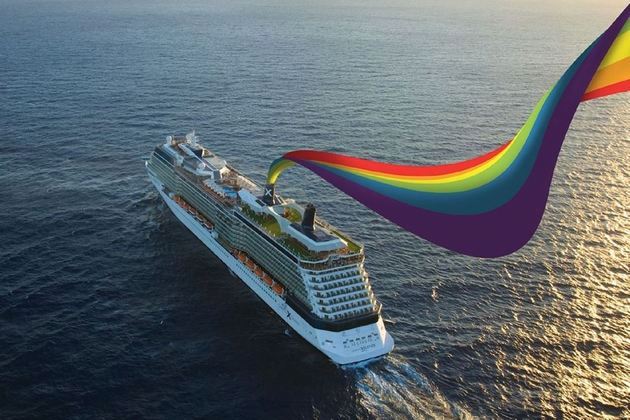 Many social events are held on ships for LGBT community with various activities to make them proud of themselves, usually happened during a typical two-week sailing. These events are sponsored and supported by many cruise lines making Pride Month is one of the best time to hop on shore excursions for couples both heterosexual and homosexual. Asia Shore Excursions has found out some interesting cruise lines for LGBT passengers to enjoy their holiday on board with the most comfortable experiences.
Celebrity Cruises
You can be surprised with the high percentage of LGBT passengers on ships belonged to this cruise line. The reason is easy to see. With a large number of LGBT-related events, Celebrity Cruises has the highest rate of gay and lesbian people among all cruise lines in the world. This cruise line is required outstanding services with modern facilities in all luxurious ships that is suitable to hold Pride Month party. Moreover, many cruise ships of Celebrity Cruises provide service to carry out marriages on the sea without any exception about age and sex.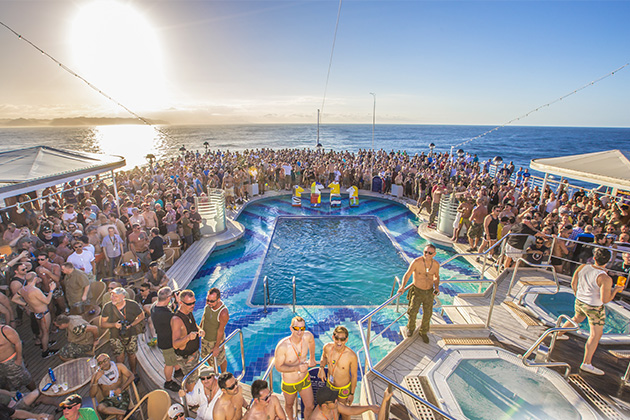 Many cruise ships for LGBT passengers sails in the next year. Some featured ships we would like to recommend are Celebrity Silhouette sailing to Iceland, Celebrity Infinity visiting Panama Canal, Celebrity Constellation going through Mediterranean, and especially the Celebrity Summit only for lesbian passengers.
Princess Cruises
Along with its lovely name, Princess Cruises is also a nice cruise line for everybody to spend their shore excursions. It provides various ships with many shapes and sizes to adapt both passengers want a private and warm space, and also those who love trying different types of entertainment, restaurant, and bar. The special events for LGBT community are held every day such as meetings and annual events for Pride Month. Princess Cruises are considered the leader in the field of being a paradise for gay and lesbian passengers.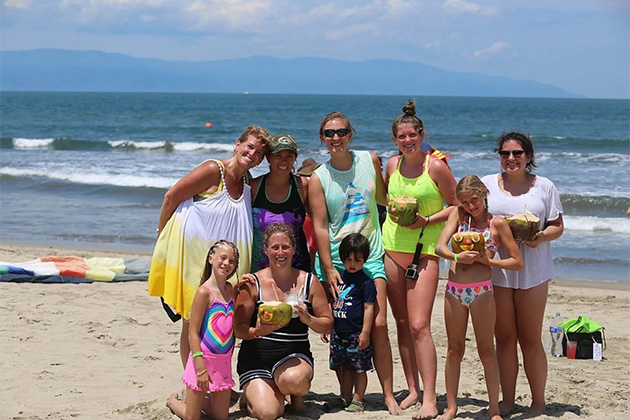 In 2019, cruises for gay enjoying their own world with 10 nights on Panama Canal and Costa Rica during October. Cruises for ladies are not planned yet, but you can have a look at Olivia Lesbian Travel for a private romantic space.
Holland America Line
This cruise line offers a traditional cruising experience with modern, luxury, and fabulous destinations to visit on your vacation. Holland America Line is famous in LGBT community with the monumental performance in the Pride Parade happened in Seattle in 2017. They have brought a huge balloon model of Ms. Koningsdam right on the streets surrounding by employees. The relative brands including Seabourn and Cunard also have many interesting options for LGBT passengers.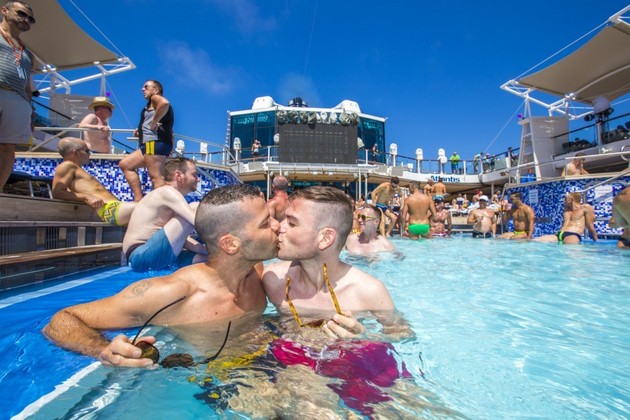 The cruise ships for LGBT will sail in early July 2019 with 7 nights on the sea of Alaskan.
Royal Caribbean International
To be one of the biggest, hottest, and most famous cruise lines in the world, Royal Caribbean has undergone a long time improving and developed step by step to achieve the success as today. If you have the passion on both shore excursions on the mainland and adrenalin-filled feeling onboard, you are definitely in the right place. Private islands and wonderful spaces are waiting for you. LGBT events are celebrated annually, especially the 25th Caribbean Anniversary in Atlantis.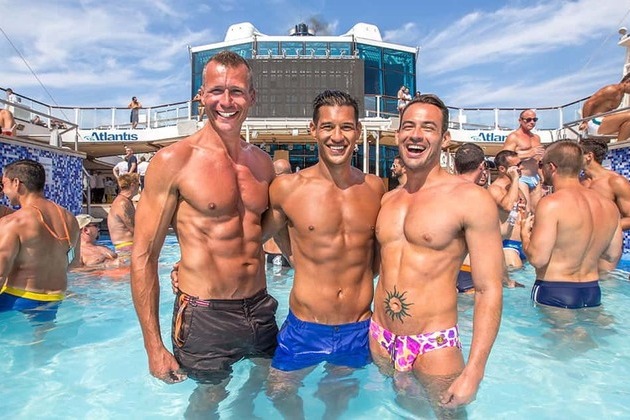 The next year, Alaska and the Hubbard Glacier cruises will visit Cuba in June and then go through Key West in November.